(860) 455-4969
Upon discovering that your commercial property has sustained severe damage from a fire, flood, vandalism or natural disaster, it can be traumatic and stressful to handle, not to mention the effect it can have on your business activities. In addition, it may not be safe to enter the building due to unstable conditions.
When disaster strikes, it's crucial to call for professional help right away. ServiceMaster by Mason is available 24/7 in the Hampton, CT and surrounding areas to provide emergency commercial disaster restoration services. With advanced training and years of experience, our specialists will arrive right away to prevent the damage from spreading, stabilize the building structure, demolish and remove damaged material, and restore it to its original condition. Additionally, we specialize in data and document recovery, and restoring your electronics, art work, furniture and more.
Commercial Restoration Hampton, CT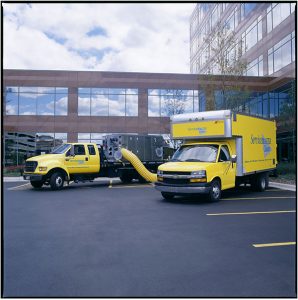 Whether the damage has occurred to a school, office space, medical or manufacturing facility, treatment must be made right away to prevent additional time and money in repair costs. ServiceMaster by Mason knows and understands the severity of the situation, which is why we treat all commercial restoration projects as emergencies.
We are also able to restore any type of commercial building from all types of natural disaster such as hurricanes, thunderstorms, floods, fire, mold, and more. We are also licensed and experienced to remove any odors left behind by the damage to improve the indoor air quality.
Our commercial restoration services proudly serve all of the following types of properties:
Retail Stores
Garages
Manufacturing Facilities
Corner Stores
Healthcare Facilities/Hospitals
Office Buildings
Government Agencies
Property Restoration: Restoring a Healthy & Safe Environment
While the restoration of the commercial building is imperative, it is not the most important. Immediately after discovering the damage, ensuring the safety of all tenants and staff must always be considered the first priority.
When conducting the restoration process, ServiceMaster by Mason understands that the property must provide a safe, clean, and healthy environment. That is why we inspect and clean each area with attention to detail, removing any hazardous contaminants, such as mold and biohazards, and odors, caused by mold or mildew, smoke, or animals. Rest assured, we are the experienced professionals you can depend on us during an emergency situation to effectively and efficiently restore your commercial property and peace of mind.
Commercial Water Damage Restoration
Water damage can occur at your business at any time, and it spread quickly to cause severe destruction to your building materials. These causes can include: burst pipes and sprinkler heads, sewer backups, hurricanes, thunderstorms, interior flooding, broken water heaters, and more.
But ServiceMaster by Mason is available 24/7 and arrives promptly to provide commercial water damage restoration services. With the capability of handling commercial buildings of all sizes, you can count on us to restore all areas of the property both effectively and efficiently.
Commercial Fire Damage Restoration
A devastating fire or smoke damage is never planned, and can quickly spread and damage all types of offices, classrooms, and facilities. A fire is able to penetrate through all types of building materials, furniture, and inventory, to cause significant destruction.
The smoke and soot left behind from the flames are also left to settle into the affected materials, causing further damage. This will compromise the interior structure if treatment is not made right away.
ServiceMaster by Mason's technicians are skilled and trained to provide fire damage restoration, including office equipment, school supplies, inventory, electronics, and important documents to their original equipment.
Emergency Service
If you have discovered a large loss on your commercial property in the Hampton, CT area, the first step in the recovery process is ensuring everyone's safety. Afterwards, a professional restoration company must be called right away to repair the damage.
ServiceMaster by Mason is available 24/7 at (860) 455-4969 to quickly respond to all emergency situations.
---
Related Commercial Restoration Services:
Commercial Restoration Services Westerly, RI
Commercial Disaster Restoration Providence, RI
Emergency Commercial Restoration Company Warwick, RI
Commercial Restoration Company Waterford, CT
Commercial Restoration Services Manchester, CT
March 12, 2021
David Lucchesi
Charlestown, RI
December 10, 2020
Corrine Brzys-Mihlek and John Brzys
Somers, CT
We were so relieved to have actual professionals taking care of our mold find, especially after we inquired about a couple "treatment plans" from other companies. Ryan came in with his gear and showed us the real deal the others missed (like, 98% of the mold). He took air samples to send out. He had a logical plan forward that we felt absolutely positive about. This team made the others look like clowns and charlatans. We were thoroughly informed of what was being done and why, and I actually felt safe in my own home. There were many layers of inspection and testing, yet it was all done quickly. I'd recommend anyone with a mold problem to seek this team immediately. You'll be wasting your time and money with anyone else!