While the HVAC system is used on a daily basis, not much thought is given to its condition. But if not maintained properly, a number of problems can occur, such as heightened allergies, increased heating and cooling costs, and even a shorter lifespan of the HVAC system.
ServiceMaster by Mason provides professional air duct cleaning services in Hampton, CT for both homes and businesses. Our technicians are trained and experienced to address all components, using advanced cleaning equipment and efficient methods to provide the best results for your property.
Issues with Dirty Air Ducts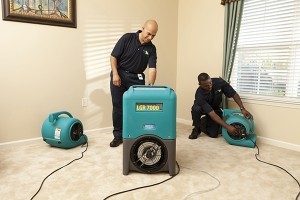 As allergens, dirt, and dust accumulate within the home, they are pulled into the ductwork through the air registers. While a number of the debris is pushed out into the breathing air, there is still much that becomes trapped within the system. This causes it to work harder and even increase the risk of malfunction, leaving your family or company without heating or cooling.
Just as the debris is trapped within the system, there is a large amount that is pushed into breathing air, creating health problems for everyone. For businesses, this can decrease overall productivity among employees.
Finally, as the HVAC system works harder to provide optimal temperatures for the property, you may have noticed higher heating and cooling costs.
Air Duct Cleaning Hampton, CT
The professional HVAC cleaning services provided by ServiceMaster by Mason provide homes and businesses with a number of benefits. As soon as we receive your call, you can expect a free estimate, a time that works best for you, open communication, inspection of your system, and of course the complete cleaning of each component.
Our services cover the cleaning of all of the following:
Air ducts
Heating and cooling coils
Fan motor and housing
Vents and registers
Drip pans
Grilles and diffusers
Air handling unit housing
As there are a number of problems with dirty air ducts, having a clean HVAC system will certainly pay off in the long run. Not only can you expect an improved indoor air quality, but save money on heating and cooling costs, avoid the risk of malfunctions, and less allergy problems. Be sure to give ServiceMaster by Mason a call for a free estimate!
Schedule an Appointment
ServiceMaster by Mason is available at (860) 455-4969 in Hampton, CT to provide professional air duct cleaning services for homes and businesses.
---
Related Air Duct Cleaning Services:
Air Duct Cleaning Warwick, RI
Air Duct Cleaning Providence, RI
Duct Cleaning Waterford, CT
HVAC Cleaning Company Westerly, RI
Duct Cleaning Services Manchester, CT
More Reviews