(401) 622-4156
At ServiceMaster by Mason, we offer comprehensive puffback cleaning services to the residents and businesses of Warwick, RI. Through these services, we address the soot and other debris ejected during furnace puffbacks, eliminating hazardous materials while restoring the property and its content to its original condition..
Smoke, soot, and other hazardous elements can cause permanent damage to exposed surfaces and items, leave behind a smoke odor, and harm the health of individuals on the property. Through our services, we will respond rapidly to remove these hazardous elements from your building and restore affected areas and belongings.
What Causes Furnace Puffbacks?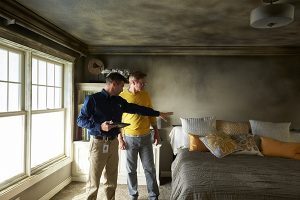 Furnace puffbacks occur when there is a problem with your oil furnace or burner. When they take place, the oil burner backfires, sending corrosive soot from the initial site through the furnace's exhaust system to the rest of the property. These oil-based elements are notorious for ruining walls, carpeting, flooring, upholstery, furniture, and other surfaces caught in the way. If not addressed right away, the risk for permanent damage and strong oil odor will occur.
Because over-the-counter products will only smear the oily residue, professional cleaning services, using the latest equipment and products, must be called to successfully clean your property. A timely response is also best when it comes to quickly restoring affected areas and items as well as removing strong odors.
Puffback Cleanup Warwick, RI
Our ServiceMaster by Mason technicians are IICRC-certified and have a wealth of experience in removing smoke and soot damage. We work diligently to restore your property and peace of mind. This all starts with an immediate response.
We also regularly respond to fires, floods, sewage backups, mold growth, severe storms, and other property-damaging events. No matter the scale of the damage on your property, we will take immediate and decisive action.
Restoring Your Property
In the case of a furnace puffback, we will respond rapidly to your call in order to limit the extent of the damage and eliminate the strong oil odor. We will then quickly assess the situation and implement a site-specific action plan.
By using appropriate cleaning solutions and methodologies ideal to your specific situation, we will eliminate soot and other debris from your property and belongings. We will then work diligently to have each surface and item restored, followed by completely deodorizing your property.
Knowing that there are many minor details that go into each restoration project, ServiceMaster by Mason knows that furnace puffbacks are no exception, and how the little things do matter.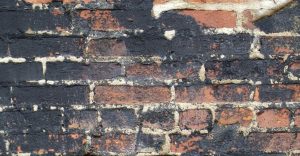 For a closer look at what to expect, please continue reading below:
Wall and ceiling cleaning
The sanitization and restoration of affected belongings
Deodorization services
Floor and carpet cleaning
Air scrubbing services
Debris removal
Area rug sanitization
Furniture and upholstery cleaning
HVAC/air duct cleaning
Restoration dry cleaning
Demolition services
When assisting you with our puffback cleaning services, you can expect a comprehensive approach, using the property resources and expertise to get the job done right. Our ultimate goals are to ensure you don't have any lingering issues in the future, and to provide you with greater peace of mind.
Available 24/7
To take advantage of our soot puffback cleaning services, simply contact our ServiceMaster by Mason representatives at (401) 622-4156. We are happy to address any of your questions or concerns, and are proud to assist home and business owners in Warwick, RI, and the surrounding areas.
---
Related Puffback Cleanup Services:
Puffback Cleanup Westerly, RI
Puffback Cleaning Company Hampton, CT
Soot Puffback Cleaning Contractors Manchester, CT
Soot Puffback Cleaning Services Waterford, CT
Soot Puffback Cleanup Professionals Providence, RI