Graffiti and vandalism are common occurrences affecting homes and businesses, and the results are generally the same: you are stuck with cleaning or repairing the damage as you try to return to normal day-to-day activities. At ServiceMaster by Mason, we help you through this process with our detailed graffiti and vandalism cleanup services.
Whether you are dealing with broken windows and doors, spray paint, or compromised walls and ceilings, we have the equipment, products and procedures to restore your building. We proudly provide these services to property owners in Manchester, CT and the surrounding areas.
Graffiti and Vandalism Cleanup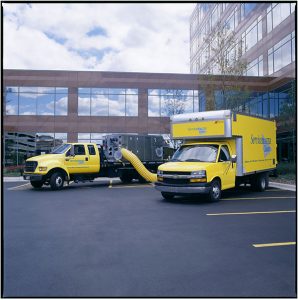 At ServiceMaster by Mason, we have provided graffiti removal and vandalism cleanup services for over 29 years. We understand the unique challenges associated with these events and address them swiftly through our 24/7 availability.
When you utilize our services, you can take advantage of the following:
24-hour emergency response capabilities
Demolition and removal of debris
Removal of all damaged items
Emergency board up and tarping services
Window cleaning
Power washing to remove graffiti and liquids
Damage Caused by Vandalism
Vandalism has the potential to physically harm individuals on your property, by creating an unsafe environment. It can cause significant physical damage to the exterior and interior of your building. Paint can also become a major problem, as other vandals are likely to add to the "artwork". When these events occur, ServiceMaster by Mason will respond promptly and provide board up and tarping services to block off affected areas.
Our technicians are highly trained and experienced when it comes to restoration and sanitization services. We leverage this experience when providing graffiti and vandalism cleanup services. When necessary, we can also work with your building contractor to guarantee a seamless rebuilding process.
Quick Response to Cleanup
By addressing vandalism and graffiti swiftly, you can return to normal operations sooner, and avoid the risk of further damage being sustained. Our services will assist with:
A reduced risk of additional vandalism
Decreased threats to security
The preservation of evidence
In residential settings, it can be frightening to know that vandals are roaming your area. In commercial scenarios, it is never easy to deal with the potential shutdown of operations. Through our services, we do everything we can to provide you with excellent results and greater peace of mind.
Immediate Response
To speak with our ServiceMaster by Mason representatives, simply give us a call at (860) 455-4969. We are available 24/7 and are happy to answer any of your questions or concerns. We are proud to offer our graffiti and vandalism cleanup services to property owners in Manchester, CT.
Related Services:
Graffiti Removal in Providence, RI
Vandalism Cleanup in Waterford, CT
Graffiti Removal and Vandalism Cleanup in Westerly, RI
Graffiti Removal Company in Warwick, RI
December 5, 2019
Donald Madura
Waterford, CT
I have a list of likes: 1. Quick response to my request for service. 2. Competent Crew - They worked together to get the job done expeditiously. 3. Courteous Crew - they listened to and understood my needs. 4. They were respectful of my home and property 5. The finished product was excellent - The odor from the damage was gone 6. I could easily move on to the restoration stage of the damages.
More Reviews