Call: 218-461-4434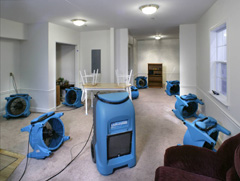 ServiceMaster of Superior-Duluth-Cloquet (SDC) will take your call 24 hours a day, 7 days a week, 365 days a year and can be on site within 2 1/2 hours from the time we receive your call. They are IICRC Certified and adhere to the S500 in everything they do.  They are a Quality Restoration Vendor and use the insurance industries guidelines and pricing.  They are available to help whenever wherever your property is in trouble.
ServiceMaster SDC, Duluth MN knows the longer you wait to restore your property, the more expensive it becomes.  Water damage can come from many different sources such as pipe leaks, sump pumps failures or water softener leaks.  No matter the problem, ServiceMaster SDC, Duluth MN is ready to help you in your time of need.  A quick response is essential to prevent further damage to your structure and belongings.  Mold can begin to grow within 48 hours of the initial water damage.  Our experienced technicians are well trained to efficiently dry your structure and minimize any further damage.

Water Restoration
ServiceMaster SDC, Duluth MN technicians are continually training in the most up to date methods of restoration after water damage.  They will do everything in their power to minimize the loss of personal items after your disaster.
Many materials, such as wood, dry wall and furniture can absorb water rapidly, which in turn can ruin them quickly.  Starting water damage cleanup as soon as possible is very important in the recovery of your personal items.  ServiceMaster SDC, Duluth MN has the experience and expertise to help you when water damage occurs.
Water Restoration needs to be completed by a professional who can get the job done in a timely manner.  ServiceMaster SDC, Duluth MN has the expertise to quickly turn your home or company to its original condition.
Choose Water Damage and Restoration Services from ServiceMaster SDC, Duluth MN by calling us at (218) 461-4434, and discover true "Peace of Mind."
Flood Damage – What Service Is Provided – ServiceMaster Restore Video
Water damage in your home can be frustrating and stressful. That's why at ServiceMaster Restore, we are for you and your family's needs. Our experts will inspect your home and form the most effective plan based on their findings.
---
Superior, WI Services
---
Reviews:
Review by L.D. – Superior, WI
Water Damage Restoration
Rating

"Had a water loss on Sunday, and you responded right away. I was very appreciative and wanted to make sure I thanked everyone involved. I could not have done myself, and am glad you have on-call people."
---
Review by A.F. – Duluth, MN
Sewage Damage Cleanup
Rating

"Thanks for all your help this winter. We would have had a lot more issues had you guys not jumped up to the plate to help out. If there are any more ServiceMaster employees that would like to come (to their open house), please let them know.
Bring your families if you'd like."
---
Related Water Damage Restoration Services