ServiceMaster of Superior-Duluth-Cloquet 
ServiceMaster of Superior-Duluth-Cloquet (SDC) has been serving the three county areas of Douglas County (in Wisconsin), Carlton, and Saint Louis Counties (in Minnesota) since 1961. They are locally owned and operated by Jim & Stephanie Hebb. They specialize in Fire and Water Damage Restoration, Mold Remediation, Bio Hazardous Clean-up, and Carpet & Upholstery Cleaning. They also have a separate division that handles all of your Janitorial Cleaning needs as well.  We use the latest techniques and stay abreast of the technology affecting our industry.
While taking pride in their work, ServiceMaster SDC, Duluth MN also goes above and beyond the average restoration service companies.  They aid in Special Services across Minnesota.  These include Water Damage Restoration, Fire Damage Restoration, Mold Remediation, Carpet & Upholstery Cleaning, House Cleaning, Odor Control and Janitorial Cleaning.  They have extensive commercial experience locally as well as throughout the United States.
ServiceMaster SDC, Duluth MN meets the demands of the ServiceMaster Clean brand and is recognized as a leader in performance, service, and quality as well as being committed to providing their customers with "peace of mind".  They specialize in 24 hour assistance for all your home and company emergencies.  They are able to handle large-scale losses efficiently and cost effectively as well as being a preferred vendor for most insurance companies.  Along with these positive features, ServiceMaster SDC, Duluth MN is also a part of ServiceMaster Cleans' nationwide catastrophic response network.
Restoration and Cleaning Services – Duluth, Minnesota

ServiceMaster of Superior-Duluth-Cloquet (SDC) has over 50 years of experience in fire damage restoration and cleanup.  Quick response to fire damage will minimize further destruction to your structure and belongings. With their years of experience, they know that quick fire clean up can reduce your losses after the fire has been terminated.
Fires are extremely damaging disasters but the corrosive byproducts that the fire creates, including soot, smoke, and smoke residue, can cause more extensive damage after the fire.  Once the flames are put out, these corrosive elements continue spreading out over the property and will settle on objects, surfaces, and furnishings.  The affected materials will experience tarnishing and etching and can become permanently damaged without quick, specialized cleaning.  The smoke odor can also be a problem as it gets absorbed into various materials, making it very pervasive.  ServiceMaster SDC provides smoke damage and odor removal services to help homes and businesses in Duluth, MN affected by smoke and soot.  Our technicians use powerful cleaning products and proven deodorization methods to ensure your property is free of soot damage and odor.
ServiceMaster SDC, Duluth MN knows the longer you wait to restore your property, the more expensive it becomes.  Water damage can come from many different sources such as pipe leaks, sump pumps failures or water softener leaks.  No matter the problem, ServiceMaster SDC, Duluth MN is ready to help you in your time of need.  A quick response is essential to prevent further damage to your structure and belongings.
Water damage is always a serious issue when it occurs in your home or building, but the presence of sewage in the water makes the situation much more dangerous.  Waste materials in the sewage water can accelerate the damage to the affected objects and materials and the hazardous toxins such as bacteria and viruses raise the risk of serious health issues.  The best way to react to sewage on your property is to avoid contact and call ServiceMaster SDC to clean it up.  We provide compete sewage cleaning services in Duluth, MN to clean and restore homes and businesses flooded by sewage water.  We have the proper extraction equipment to remove the water as well as the proper cleaning equipment to disinfect the affected areas.
The Duluth, MN area can experience one of several types of storms that can put your home or business at risk of damage.  Thunderstorms, wind, hail, tornadoes, and blizzards are all familiar weather conditions that can lead to water damage or structural issues.  Once a storm passes, you must look for damage and react immediately to help prevent the damage from getting worse.  ServiceMaster SDC provides storm damage restoration services to repair homes and businesses affected by storms in Duluth, MN.  Our technicians can stabilize and repair structural damage as well as provide water damage restoration to restore areas affected by leaks or flooding.
While Minnesota may experience several types of severe weather including thunderstorms and hurricanes, the most feared type of storm is the tornado.  Tornadoes can form relatively quickly and they bring devastating winds that can damage homes and buildings, lift vehicles, and knock over trees and other large objects.  If your home or building experiences structural damage from a tornado, it needs stabilization and restoration immediately.  ServiceMaster SDC provides tornado damage repair services in Duluth, MN to help homes and businesses recover after a tornado.  We can immediately stabilize the damage caused by a tornado and ensure that it is fully repaired.
Carpet cleaning is an essential responsibility while being a home or business owner. Every building has large traffic areas in which need to be taken care of on a regular basis.  Keeping your carpets looking like new requires regularly scheduled carpet cleaning. ServiceMaster SDC, Duluth MN provides expert carpet cleaning service that prolongs the life of your carpets and floors and helps create a healthy indoor environment.
For your home and industrial upholstery cleaning, ServiceMaster SDC, Duluth MN professional upholstery and fabric cleaning technicians use specially designed products and equipment, including initial vacuuming and spot treatment, cleaning, rinsing, water extraction, and washing and polishing frames. They carefully clean and protect your items to make sure they last their longest.
ServiceMaster of Superior-Duluth-Cloquet (SDC) has been remediating mold for over 15 years while working closing with you and an indoor environmental hygienist to return your structure to a safe and healthy environment as quickly and efficiently as possible. Whether you do the work yourself or hire them to do it for you, they will be there for you throughout the process.
There are several biohazard materials that you can encounter in your daily life, including sewage, mold, chemicals, and organic materials like blood and bodily fluids.  Biohazard materials are dangerous because they contain viruses and bacteria that can trigger infections and disease, and mishandling these materials greatly increases the risk of negative health effects.  When you encounter biohazard materials, it is best to call a licensed professional for cleanup and restoration.  ServiceMaster SDC provides biohazard cleaning services in Duluth, MN to safely remove all types of biohazard materials.  Our trained and certified technicians will remove the dangerous materials and ensure that the affected area is fully disinfected.
Our Mission: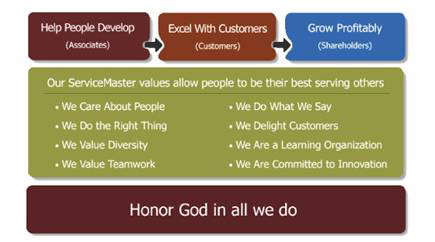 Contact ServiceMaster of Superior-Duluth-Cloquet Today
Call Toll Free: (218) 461-4434
Duluth, MN 55812 – St Louis County
---
Review by L.D. – Superior, WI
Water Damage Restoration
Rating

"Had a water loss on Sunday, and you responded right away. I was very appreciative and wanted to make sure I thanked everyone involved. I could not have done myself, and am glad you have on-call people."
---
Review by G.B. – Saginaw, MN
Sewage Damage Cleanup
Rating

"I had a sewage back up in my home. I am impressed with your response time, what you did, and the communication. My son enjoyed working with you. Thanks for all of your help."