6 Fantastic Home Maintenance Tips Every Handyman Needs to Know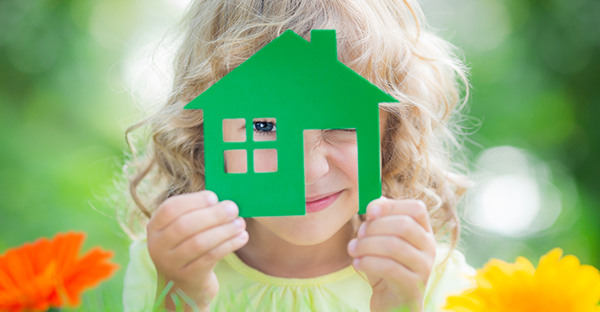 Home maintenance takes up a lot of time and money, but if you are even the slightest bit of a handyman, you will be able to take care of most issues on your own. You just need to know where to start and what to do to keep your home in great condition.
Here are a few simple tips to keep in mind when you get started:
Give Your HVAC System Some TLC
One of the best things you can do for your home is to give your HVAC system a thorough cleaning. You don't even have to bust out your tools.
Inspect Your A/C Condenser Unit
Start outside and inspect your air conditioning condenser unit. Clear away any debris that is collecting around the screens and use your garden hose to spray off any dirt and dust that has collected in the grills.
Check Your Vents and Filters
Once you're done outside, head indoors and make sure your vents are unblocked and able to send cool air throughout each room. Wipe away any dust from the vent covers with a soft microfiber cloth. Then, inspect your HVAC filters for buildup. If they look dirty, replace them with new filters.
Pay Attention to Your Roof All Year Long
Your roof is your home's first line of defense against the elements. When it's damaged, you increase your risk of leaks, mildew, and mold growth. Take a walk around the outside of your home and check for missing shingles or loose roofing materials. If you are handy, you can replace them yourself.
Inspect Your Gutters
You always want to be sure to inspect your gutters for dirt. If you have any additions on your roof, like skylights or solar panels, take the time to clean them thoroughly. Just make sure you learn how to clean solar panels and skylights the right way so you don't accidentally damage them.
Touch Up Drab Areas with Fresh Paint as Needed
It is normal for both the interior and exterior of your house to begin looking rundown and worn over time. Luckily, this is an easy fix. A new coat of paint can quickly brighten up a room and make your home look good as new. Head to your local hardware store and pick up some fresh paint that matches your current color scheme. Then, touch up those drab areas as needed.
When you are painting the exterior of your house, make sure to first wash the siding thoroughly with a hose spray-nozzle attachment. This way, you will be able to apply the paint to a clean surface, which will help it last and looking good, longer.
Power Away Stubborn Stains on Walkways Annually
Stains from oil, dirt, rust, and debris can, and will, collect on your pavement. Don't leave those spots in place until you replace your pavement entirely. Just give it a good scrubbing.
For rust stains, wet the area with white vinegar and use a nylon-bristled scrub brush to help lift the stain.
For oil stains, use dish detergent in water and scrub at the stain and rinse with clean water. If the stain is small, this should be enough to get it out.
If you have stubborn stains, rent a pressure washer from your local hardware store and start spraying close to the house. Slowly work your way toward the street, sending all that dirt away from your house.
Check Your Smoke Detectors Every Three Months
As part of your regular maintenance routine, take the time to inspect your smoke detectors throughout your house. Run the test cycle for each one and make sure they work. If they don't work, or the sounds they emit are softer than usual, replace the batteries.
Replacing the batteries should be enough to get the units to work like normal. However, if they still do not work, pick up a new detector from your hardware store and install it as soon as possible. Check your city's codes on how many smoke detectors should be in your home. Finally, make sure you are installing your smoke detectors in the proper locations.
Inspecting your smoke detectors, or buying new smoke detectors could be a hassle. However it's way better, and cost efficient, to be safe and invest disaster prevention now than to have to deal with fire damage restoration later because you didn't have working smoke detectors.
Don't Be Afraid to Hire a Pro
Some maintenance tasks are simply too large for even the most experienced handyman. Don't struggle through those monumental maintenance tasks. Instead, hire a professional.
When you let a pro take care of those hard-to-handle tasks, you will save yourself the time and frustration of having to muddle through it on your own. Even better, they may be able to save you money on supplies.
When looking for a professional to help you out with your home maintenance projects, look at reviews to ensure you are getting the best person for the job. You don't want to have to hire someone only to find out the quality of their work wasn't up to your standards. You want someone who will get the job done right the first time.
If you follow these handyman maintenance tips, you can be sure you will take care of everything around your house with ease.