What is Loss Recovery Insurance, and How Can I Advance My Claim?
Businesses can sustain losses as a result of a myriad of causes. Fire, theft, even natural disaster like water leaks, floods, and storms can wreak havoc to commercial properties. The devastating outcome is property loss. Business owners with property insurance have a right to recover the value of the losses through their respective insurance companies.
If the business has loss recovery insurance, the owner has a right to the lesser of the pre-loss value of the insured property, or total policy limit for what caused the initial destruction of the property. A business with flood insurance, for example, would receive compensation by the flood insurer.
In order to receive proper compensation, business owners should take steps to work with their respective insurance companies. Following three basic steps allows the business owners to accelerate their claim and receive the maximum benefits that their insurance policy allows:
Three Steps to Accelerate Your Insurance Claim
Step 1: Review all insurance polices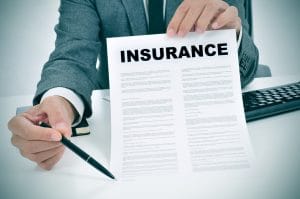 Diligent business owners are able to locate their insurance policies as soon as the damage strikes. If the insurance policy is destroyed in the calamity or somehow lost, it is important to contact the insurance agent or broker for a replacement copy as soon as possible.
Two Common Types of Business Insurance Policies
Different insurance policies cover different types of property losses. Review the policies to best understand exactly what losses yours covers. A business might carry multiple insurance policies. The majority of businesses carry at least two insurance policies: BOP and CGL.
A business owner's policy (BOP) is one of two basic insurance policies businesses carry. The BOP generally covers losses, such as inventory damage, equipment destruction, property loss or income loss due to disruptions of daily operations. Resuming operations at a temporary location is also covered.
Commercial general liability (CGL) insurance may be bundled with BOP coverage. CGL is an essential insurance that covers a range of scenarios. This type of policy protects businesses from third party property damage, third party bodily injury and reputational harm, among others.
Step 2:  Contact the insurance agent
After closely reviewing the insurance policies, business owners should contact their insurance agent, broker or the insurance company directly. The purpose of the call should be to notify the insurer of the property loss. The insurance agent is in a position to help the business owner.
However, disastrous scenarios can occur suddenly, even after prolonged periods of stability. Without needing to deal with an insurance agent, business owners might not recall who the agent is. In such cases, look for the agent's name in bank and payment records, or mortgage company records.
Board-Up and Cleanup Services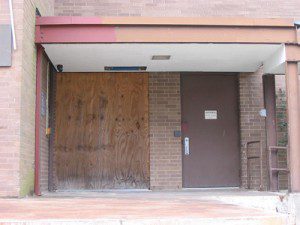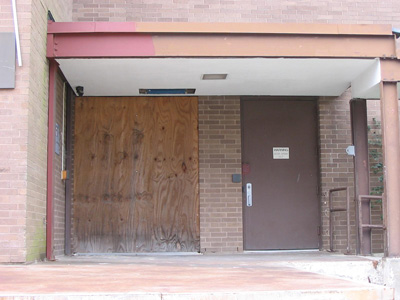 Significant damage to the commercial property is likely to have been sustained. You may need to board up or fence in the business to thwart opportunistic vandals, prevent additional destruction by natural elements and safeguard the property from wild animals. Debris cleanup may also be necessary.
Business owners should request that the insurer provide advance costs for these types of immediate expenses. Even businesses in rental units should request advance payment to protect their commercial space from further intrusions and subsequent damage to either inventory or the building.
Lost Business Income
Some insurance policies provide coverage for lost business income. Business owners might choose to temporarily relocate their business in order to avoid suspending operations. Replacing property or expediting repairs are also foreseeable. Request an advance from the insurer to cover these immediate costs.
Step 3: Document all losses
Walking into the damaged business is a distressing event. Rebuilding will require that the business owner document the property and inventory losses as soon as possible. Evidence of the ruin may be accomplished with detailed notes and photos or video from a smartphone or camera.
Documenting the total loss will take weeks or months, making it unnecessary to determine the appropriate valuations right away. You may achieve precise valuations of the total losses through the services of an accountant. In most cases, property loss is resolved sooner than business income loss.
Review Proof Of Loss Forms
Due to the fact that totaling up the full value of all losses takes several weeks, it is important that business owners do not sign any documents suggesting a full claim amount. Review "proof of loss" forms carefully or seek advice prior to signing.
A business owner's goal at this stage is to determine the most accurate and maximum valuation of the inventory and property as covered under the insurance policies. Businesses may receive compensation for some inventory losses based on the retail value rather than the replacement cost.
Keep All Purchase Receipts
As repairs continue, it is critical that business owners keep all purchase receipts for replacement items, restorative services and expenses required to continue business operations. The receipts serve as proof to the insurer of the costs incurred as a result of the damage to the business.
Record All Compensation
Keep track of the amount of compensation provided by the insurance company and where the monies will be used in the business. Document all communications with the insurer, including expenditures that resulted from the damage, claim reports, repair estimates, payments and receipts.
Hire a Commercial Disaster Restoration Company
When a calamity has struck, your business space might suffer serious destruction. Compensation from the insurance company will help start the rebuilding process. You should also seek the services provided by a commercial disaster restoration company.
Whether your disaster involves fire, mold or a major flood, disaster restoration technicians will arrive onsite promptly to assess the damage, develop a restoration plan and begin restoration work immediately to make sure your property is safe and habitable.
These professional crews perform high quality commercial restoration work with speed. They understand that resuming business operations is a time-sensitive task. Experienced technicians work quickly so that you can get back to business as soon as possible.