(402) 973-3858
Mold growth on a property is something many homeowners deal with at some time or another. At times, this mold growth may be a result of excessive humidity levels caused by a natural flood or water accumulation caused by leaky plumbing systems on your property. No matter what the cause of the mold build-up is, it's crucial that you address the problem without delay.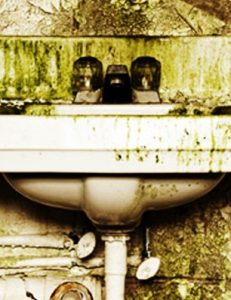 Mold spores can be very harmful to the health of those who live in your home, and it's never a good idea to delay removal of the mold if you notice a build up anywhere indoors. If your home has suffered any kind of mold damage, it's important that you don't try any DIY cleaning methods to deal with it. Improper removal can result in the spread of the mold spores and a higher risk of related health effects. Contact ServiceMaster of Fremont for efficient and prompt mold removal solutions in Fremont, NE.
What Causes Mold Growth?
 There are a number of situations that can result in mold growth, such as:
Flooding in basement areas caused by excessive groundwater
Natural flooding
Very high moisture levels
Leakage in plumbing installations
Ill-maintained HVAC systems
Apart from affecting the indoor air quality, mold growth also damages your drywall, flooring and furniture and you would have to spend a significant amount of money in getting these things fixed/replaced. It's a smarter choice to opt for expert mold removal services.
Our Restoration Methodology
The time-tested industry leading techniques and technology that we use in our work ensure that the root cause of the problem is dealt with effectively and there is no further outbreak of mold growth.
We follow a very detailed and set mold removal and remediation process that includes:
Thorough inspection
Detailed assessment
Meticulous planning
Accurate and cost-effective quote presentation
Professional and methodical removal of mold
Timely completion of the work
Free Estimate
We never cut corners in our work and you will notice that our skilled and professional technicians are very methodical and steady in their work approach. If you have a mold issue in your home or business in Fremont, NE, contact ServiceMaster of Fremont for mold removal. You can reach us at (402) 973-3858 to schedule your appointment.
---
Related Mold Removal Services
Mold Removal Services in Omaha, NE
Licensed Mold Removal in Elkhorn, NE
---
Recent Reviews