The presence of mold in your home or building is a true danger as mold can cause serious property damage and exposure to mold can lead to health issues including allergic reactions and infections.  Mold growth is most likely to appear in areas with a moisture problem as the spores need a steady source of moisture to grow.  Mold colonies will latch onto surfaces such as wood and drywall because these surfaces contain cellulose which mold commonly uses as a food source.  Because the mold is eating away at the affected surfaces, its presence can quickly cause structural damage.  It is important to react to mold growth right away to limit the damage and reduce the risks to your health.
RestorationMaster provides complete mold remediation services in Gretna, NE to remove mold from homes and commercial buildings.  Our technicians will identify all mold growth, including hidden mold, and remove it from the affected areas while preventing it from spreading.
Damage Caused by Mold
Mold growth is typically an aftereffect of water damage as it takes as little as 48 hours for mold to form due to excess moisture.  Mold is attracted to common household surfaces, such as wood, drywall, carpeting, and upholstery, that contain the organic material cellulose which is its main food source.  Affected materials and surfaces will experience discoloration and damage that will lead to deterioration with enough time, resulting in serious structural damage.  Mold colonies also disperse their spores, leading to mold growth in new areas.
The biggest concern when it comes to mold growth is the potential for health issues caused by exposure.  Mold exposure leads to a number of allergic reactions including skin irritation, nasal congestion, coughing, headaches, itchy eyes and throat, and others.  Those who are exposed to mold for too long may develop asthma or respiratory infections.
Our technicians at RestorationMaster can accurately test for and uncover all mold growth on your property, including hidden mold.  We use infrared testing technology to find the mold and remove it with chemical cleaners.  Once the mold is removed, we will restore or replace the affected materials, depending on the extent of the damage.
Mold Remediation Gretna, NE
For professional mold remediation services in Gretna, NE, contact RestorationMaster at (402) 673-6244.
Mold Removal – What to Do: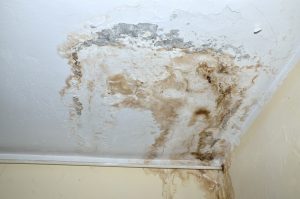 Call RestorationMaster for professional mold removal
Protect yourself with eye wear, gloves, and a mask when in areas affected by mold
Wipe condensation from the walls, but not mold growth
Look for signs of mold growth in your air ducts
Turn on ceiling fans and the air conditioning to increase airflow and reduce the moisture
Run a dehumidifier
Mold Remediation – What NOT to Do:
Do not attempt to clean or remove mold growth
Do not put fans near the mold growth
Do not cover mold growth with paint or caulk
Do not disturb mold colonies
You can expect the following from our mold remediation services:
Thorough evaluation of your property to test for and locate all mold growth.
Your insurance company will be provided with a report of our evaluation.
The mold growth is contained to protect the rest of the property.
A remediation plan is formed and implemented to remove all mold growth.
The damaged areas are cleaned and restored.
It is very important to act quickly once you discover mold growth because the damage to your property and the threat to your health will increase the longer it is ignored.  Our technicians are trained and equipped to find all mold growth and ensure that it is completely removed.
Get a Free Estimate
You can reach us 24 hours a day at (402) 673-6244 for a free estimate on mold remediation in Gretna, NE.
---
Related Mold Removal Services:
Mold Removal Lincoln, NE
Mold Remediation Hastings, NE
Mold Remediation Services Grand Island, NE
Mold Removal Services Bellevue, NE
Mold Remediation Company Papillion, NE
Mold Remediation Services Sarpy County
Mold Remediation Company Omaha, NE
Mold Remediation Contractors La Vista, NE
Mold Remediation Services Elkhorn, NE