(402) 973-3858
Mold is a naturally occurring substance, but it is nothing but trouble in your home or business.  It can appear indoors when it finds an environment that provides moisture and a food source, and the damage it causes to the affected surfaces can be devastating without quick enough action.  Mold growth leads to structural damage, discoloration, and odors, while increasing the risk of allergies or infection.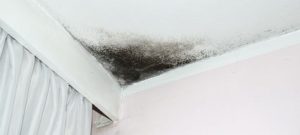 Mold Damage Cleanup
ServiceMaster Restoration Services provides professional mold removal services to help affected homes and businesses in Elkhorn, NE.  Our technicians can uncover the extent of the mold growth with advanced testing and keep it contained to the affected area during the remediation process. We can also provide water damage restoration for areas that were damaged by excess moisture.
Mold growth inside your home or office spreads by dispersing its spores which also greatly increases the risk of negative health effects.  You must call ServiceMaster Restoration Services once you notice mold growth to remove it before the damage gets worse or before someone's health is affected.
Mold Remediation Elkhorn, NE
We have the proper equipment to completely remove mold, in addition to locating all hidden colonies. Once we have assessed the mold growth and found all hidden mold, we will form a mold removal plan and treat the affected surfaces and objects with our advanced cleaning equipment and products.
Mold Safety
For professional mold remediation services, contact ServiceMaster Restoration Services at (402) 973-3858.
The mold remediation services we provide consist of these basic steps:
Complete assessment of the damage and testing to uncover all mold growth
Write up of the assessment given to you and your insurance company
Mold is contained to the affected area
Formation of a mold removal plan to address the problem
Removal of all mold growth and restoration of the resulting damage
Free Estimate
Mold in your home has serious implications not only for your property, but for your health as well.  Contact ServiceMaster Restoration Services immediately if your home or building in Elkhorn, NE has significant mold growth.
We can be reached 24 hours a day at (402) 973-3858 for professional mold removal services.
---
Related Mold Removal Services
Mold Remediation Services Fremont, NE
Mold Damage Restoration Company Omaha, NE
Mold Removal Company Elkhorn, NE