Mold is among the most hazardous contaminants that can infest a property because it can result in extensive structural damage and cause severe health problems. Usually, mold growth occurs because of excess moisture, often developing on wet building materials such as drywall, wood, and insulation. When mold has formed, the fungus is actually using the materials it's growing on as a food source. So the mold is eating away at the material, causing serious structural damage. Additionally, people exposed to mold can suffer from allergic reactions, including skin irritation and coughing, and respiratory infections.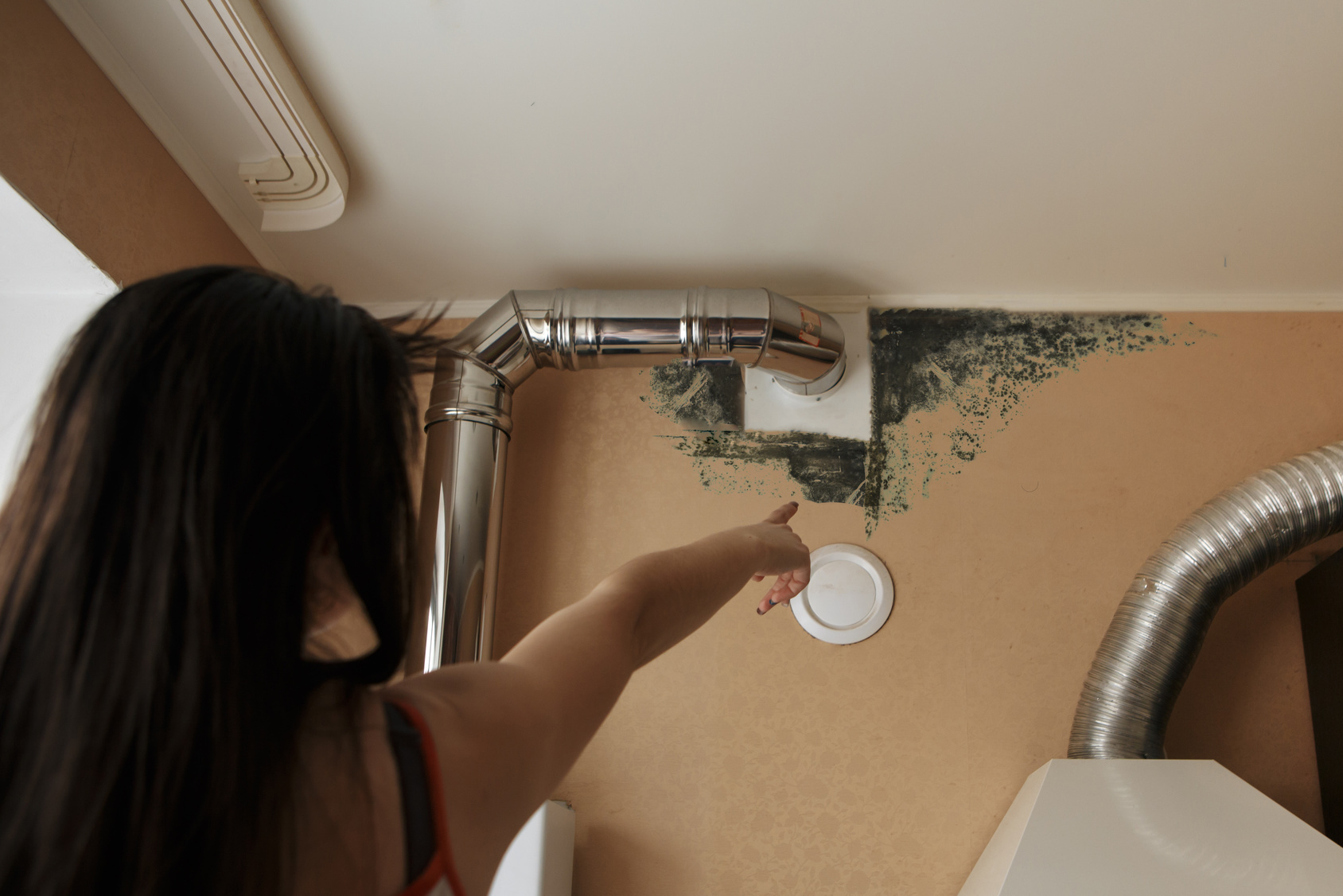 ServiceMaster of Sarpy County provides mold remediation services to help mold-infested homes and businesses in Papillion, NE. When mold growth develops, it is quick to spread. The damage it can cause to your home or business and anyone who inhabits the space can happen quickly and be severe. Knowing this, be sure to get mold removal help once you notice mold growth.
Call (531) 365-0565 to reach ServiceMaster of Sarpy County for the professional mold remediation services we provide in Papillion, NE.
Mold Damage
Within just 48 hours of the initial water damage, mold can begin to grow in your property. This is concerning because mold is likely to cause structural damage of its own. It uses any organic material or surface it's growing on as a food source. Cellulose is an organic food source consumed by mold and within many building materials. The longer mold eats away at a surface, the more structural damage it causes. Mold exposure also causes people harmful health effects, and prolonged exposure to mold will result in even more concerning health issues.
ServiceMaster of Sarpy County provides technicians with advanced equipment that is used to test properties for mold, allowing us to ensure thorough mold removal. With infrared technology, we are also able to find concealed cases of mold. We then use powerful chemicals to eliminate the fungus, preventing it from spreading, and replace soiled building materials.
Mold Removal Papillion, NE
For professional mold removal services in the Papillion, NE area, contact ServiceMaster of Sarpy County at (531) 365-0565.
Mold Remediation – What to Do
Call ServiceMaster of Sarpy County right away for our mold remediation services.
When you're near any mold, make sure you're wearing eyewear, a breathing mask, gloves, and other protective gear.
If any walls have condensation, wipe them down of the moisture but not any mold.
Take a look at your air duct system to check for mold.
Turn on the overhead fan or air conditioning to increase the air flow.
If you have one available to you, use a dehumidifier to lessen the moisture levels in the property.
Mold Removal – What NOT to Do:
Do not clean up any surfaces affected by mold on your own.
Do not place or use a fan right in front of any mold.
Do not paint over or caulk surfaces with mold.
Do not bother any mold.
We include the following steps within our mold remediation services:
Doing a thorough property assessment to find out how much mold is present, which includes conducting mold testing
Giving an assessment report to your insurance company
Containing the mold to stop it from spreading and worsening the damage
Developing a mold remediation plan that details the mold removal process
Cleaning and restoring affected areas once mold is gone
Contact Us for a Free Estimate
Until it's removed from the property, mold will continue to cause damage to your home or business and harm to those exposed to it. Knowing this, you need to reach out to ServiceMaster of Sarpy County immediately after you locate mold in your property. We can help with our mold remediation services in Papillion, NE, and the surrounding areas.
Call (531) 365-0565 to schedule your appointment for mold removal services.
---
Related Mold Removal Services:
Mold Remediation Gretna, NE
Mold Removal Bellevue, NE
Mold Remediation Services Grand Island, NE
Mold Removal Services Lincoln, NE
Mold Remediation Professionals Hastings, NE
---
Recent Reviews
May 30, 2020
Steve and Wendy Shaw
Omaha, NE
We were impressed from the beginning. The quick response on a weekend was appreciated and Jesus and Grant went above and beyond from start to finish. Jesus' communication was like none I've ever experienced. They were clean, informative, professional and efficient. I called ServiceMaster because my parents used them 20 years ago and had a great experience. I will recommend ServiceMaster whenever I can.