RestorationMaster
Our restoration and cleaning services include all of the following:
Water damage restoration
Flood cleanup
Fire and smoke damage restoration
Sewage cleanup
Mold removal
Commercial restoration
Content Cleaning and Pack Outs
Trauma and Biohazard Cleanup
Hoarding cleanup
We are available 24/7 for emergency disaster restoration services at (402) 673-6244 in La Vista, NE.
While excess water and moisture occurs frequently in homes and buildings, it can quickly become an emergency as water damage can cause mold and structural damage. Excess water and moisture, caused by rain, floods, high humidity, burst pipes, sewage backups, and overflow needs immediate care to prevent spreading through porous materials such as drywall and wood. RestorationMaster can help you with your water damage restoration needs in La Vista, NE, to remove moisture and excess water from businesses and homes. In order to save water-damaged furnishings, structural elements and other affected items, we use only the most advanced drying equipment.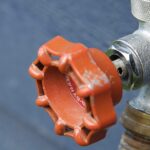 Indoor flooding is a major problem that many homeowners and business owners fear.  It can be caused by leaks and overflows as well as heavy rain and natural floods.  Indoor flooding gets absorbed into building materials used for flooring and walls which can lead to very serious damage.  The excessive moisture from the flooding also results in mold or mildew growth.  RestorationMaster provides flood damage restoration services to remove flood water from homes and businesses in La Vista, NE and restore the damaged areas.  Our technicians will dry, clean, and disinfect surfaces and materials affected by the flooding.
Fires cause considerable damage as they spread quickly and the smoke, fire, and destructive byproducts of it can impact your home and possessions in a variety of ways. The soot and destructive byproducts from a fire will reach untouched areas of the home and lead to surface damage that can develop into permanent damage, even when the fire is extinguished. RestorationMaster can get rid of and reverse any deterioration caused by fire in homes and businesses in La Vista, NE through our fire damage restoration services. We respond fast to stop the spread of destruction as well as restore and clean affected surfaces and items before the damage becomes long lasting.
When a fire occurs, there is a sense of relief when the fire is finally extinguished.  However, this does not eliminate the risk of further damage.  The heat from the fire causes synthetic materials to produce corrosive byproducts that can spread and tarnish surfaces and furnishings within the home or building.  The smoke also leaves behind soot that will settle throughout the building and cause etching and discoloration.  These materials must be cleaned up immediately to prevent permanent damage.  RestorationMaster provides smoke damage restoration services in La Vista, NE to restore damage from soot and corrosive byproducts and remove smoke odors from affected homes and buildings.  Our technicians can effectively treat surfaces and objects damaged by soot and corrosive byproducts with our powerful chemical cleaners.
Mold is a common problem with many homeowners, as it only needs a source of moisture and a food source such as wood to start growing in its natural environment. The sight of mold can be off-putting to many home or business owners as it can damage property, create musty odors, and potentially cause an array of negative health problems such as allergies or infections. RestorationMaster combats mold growth from homes and buildings, providing mold remediation services in La Vista, NE, that oust it entirely. We stop contamination from spreading to unaffected areas of your home and have the right certification and equipment to handle mold removal without any danger.
When a natural disaster causes severe damage to a business, it can have a detrimental impact.  Businesses that sustain severe damage to their property may lose money by shutting down or limiting operations, and they must spend money to get their property restored so they can resume normal operations.  Reacting quickly and calling for restoration services will help limit the damage which will save your company time and money on the restoration.  RestorationMaster provides commercial restoration services in La Vista, NE to help businesses recover after experiencing damage from a disaster.  Our technicians will stabilize your property and provide complete restoration of the damage to get your business back on track.
When serious injuries and deaths happen, especially as the result of a crime, it's essential to contact the right authorities as well as someone who is qualified to take care of and clean up the potentially dangerous biohazard materials at the scene that can spread disease or infection. Although these events may happen every day, it's not very common for someone to experience it on a day-to-day basis. RestorationMaster can assist with any crime scene and trauma cleaning services needed to help return the scene to a safe status while safely eliminating any biohazard materials. Working with law enforcement to assist the investigation of the crime scene, we are highly trained and equipped to manage the removal of all biohazard materials.
When a home experiences significant damage from a disaster, the damage is rarely confined to just the structure of the home and often affects personal items.  A wide range of personal objects can sustain serious damage from water, mold, fire, and smoke and many of your items will be permanently damaged if they are not cleaned and restored effectively.  RestorationMaster provides complete content cleaning and pack-out services to clean and restore damaged personal items in La Vista, NE.  We are fully equipped to complete the content cleaning and restoration in your home but if the home is severely damaged, we will pack-out your items for cleaning and restoration at our facility.
Hoarding Cleanup – La Vista, NE
Hoarding is never an easy issue to handle. In fact, it's a mental disorder that affects millions of Americans everyday. In these cases, the home is often filled with items of little to no value, however, the affected individual is unable to part with them. It's up to their loved one to approach them for help. Once they are ready to work with a cleaning service, contact ServiceMaster Restoration by Tri-Cities. We are available in the La Vista, NE area to provide hoarding cleanup services for homes of all sizes. We will remove everything from clutter to garbage and even biohazards like animal feces and mold. Our process involves putting the affected individual in charge of the cleaning process, so they can decide what is kept and what is discarded.
Sewage Cleanup – La Vista, NE
Perhaps the worst case of water damage is a sewage backup. In these situations, the water is contaminated with biohazards as it destroys any porous material it touches. These cases are incredibly dangerous and must be handled by a professional. RestorationMaster is available in the La Vista, NE area to provide sewage cleanup services for homes and buildings that were recently affected by a sewage backup. Our professionals extract contaminated water, disinfect the affected areas and repair the building materials to restore safe and clean conditions. Don't hesitate to give us a call during a sewage backup emergency.
---
Related Disaster Restoration and Cleaning Services:
Water Fire Restoration and Cleaning Omaha, NE
Emergency Restoration and Cleaning Services Elkhorn, NE
Restoration Company Lincoln NE
Restoration Services Grand Island NE
Restoration and Cleaning Hastings NE
Disaster Restoration Bellevue NE
Disaster Restoration and Cleaning Papillion NE
Fire and Water Damage Restoration Gretna NE
Fire and Water Restoration Sarpy County
Offutt Air Force Base Fire and Water Damage Restoration
Springfield Fire and Water Restoration
Chalco Fire and Water Damage Repair