RestorationMaster
The main services provided by RestorationMaster include:
Water damage restoration
Flood damage restoration
Fire damage restoration
Smoke damage restoration
Mold removal
Mold remediation
Biohazard, trauma and crime scene cleaning
Content cleaning and pack-outs
Sewage cleanup
Hoarding cleanup
Each of our technicians have been highly trained to provide effective disaster restoration and cleaning services and we use only the latest cleaning products, equipment, and methods of the industry.  You can reach us any time 24 hours a day at (402) 673-6244 for emergency disaster restoration services in Omaha, NE.
Water damage may be a common problem in homes and buildings but it is also a matter of emergency as excess water and moisture can quickly spread to cause structural damage and mold.  There are several possible sources of excess water in your home including rain, floods, high humidity, burst pipes, sewage backups, and overflow and it requires immediate attention because water and moisture can spread through porous building materials including wood and drywall.  RestorationMaster provides water damage restoration services in Omaha, NE to clean up and remove excess water and moisture from homes and businesses.  We use advanced drying equipment to save water damaged structural elements, furnishings, and other items that have been affected.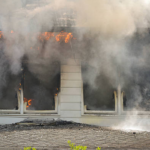 Fires happen very quickly and they cause extensive damage as the fire, smoke, and corrosive byproducts can each affect your home and belongings in different ways.  Even after the fire is out, the soot and corrosive byproducts left behind will spread to unaffected areas of the home and cause surface damage that can quickly become permanent.  RestorationMaster provides fire damage restoration services to clean up and restore the damage caused by fire in homes and businesses in Omaha, NE.  We respond quickly to limit the spread of the damage and clean and restore affected items and surfaces before the damage becomes permanent.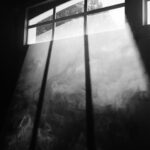 Fires are always very destructive disasters and it is easy to forget that much of the damage may actually occur after the fire is extinguished.  Soot from the smoke and corrosive byproducts produced by burnt synthetic materials are still active after the fire is out and they result in tarnishing and etching on the affected surfaces.  The surfaces and objects affected can experience permanent damage if they are not treated right away.  RestorationMaster provides smoke damage restoration for homes and businesses in Omaha, NE to clean up damage from soot and corrosive byproducts as well as remove odors from the smoke.  We use powerful chemical cleaners to remove tarnishing and etching from a variety of surfaces and objects before the damage becomes permanent.
The sight of mold can be disheartening to a home owner or business owner as mold can cause property damage, musty odors, and a variety of negative health issues including allergies or infection.  Mold is so common because the spores are always present in the natural environment and only need a moisture source as well as a food source such as wood to start growing.  RestorationMaster provides mold remediation services in Omaha, NE to completely remove mold growth from homes and buildings.  We have the right equipment and certification to handle mold removal safely and we will also keep the unaffected areas of your home protected from contamination.
Businesses can be drastically affected by natural disasters as severe property damage may force a business into limiting operations or shutting down entirely.  As if this isn't bad enough, businesses can lose further revenue paying for the restoration and repair work.  At RestorationMaster, we provide commercial restoration services to help businesses in Omaha, NE recover quickly after a disaster.  Our technicians will work efficiently to limit your losses and complete the restoration work so your business can reopen as soon as possible.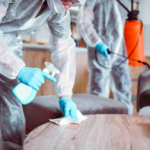 Serious injuries and death may happen on a regular basis, but it is rare for individuals to experience such events in their daily lives.  In these situations it is important to call the right authorities, especially if a crime has been committed, as well as a professional to clean up the scene as it may contain dangerous biohazard materials that can spread infection or disease.  RestorationMaster provides trauma and crime scene cleaning services in Omaha, NE to safely remove biohazard materials from trauma and crime scenes and restore the scene to a safe condition.  We are highly trained and equipped to handle the removal of all biohazard materials and we work in cooperation with law enforcement to help the crime scene investigation.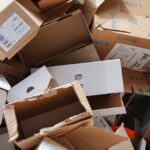 A severe natural disaster like a fire or flood not only affects the furnishings and structural elements in your home, but also your personal belongings.  All of your personal items are vulnerable to damage from smoke, fire, water, and mold and many of them require immediate restoration to prevent permanent damage.  RestorationMaster provides content cleaning and pack-out services as part of our disaster restoration services in Omaha, NE.  We will clean and restore your content in your home using advanced cleaning products and techniques and we offer pack-out services if the condition of your home forces us to do the cleaning off-site.
Hoarding Cleanup – Omaha, NE
Hoarding is more than just cleaning up a big mess; it's classified as a mental disorder that prevents the affected individual from discarding their belongings. To clean their home, they will need help from a loved one to reach out and talk to them about their situation. Once you have their approval, then it's time to call for a professional cleaning service. RestorationMaster is available in the Omaha, NE area to provide hoarding cleanup services for affected individuals. Our professionals can handle jobs of all sizes, removing unwanted belongings as well as dangerous biohazards from animal feces, mold, spoiled food and more. We will work with your loved one throughout the entire process, helping to restore their home to a safe environment.
Sewage Cleanup – Omaha, NE
Sewage cleanups are always dangerous and damaging. But you should never try to clean them up yourself due to the amount of bacteria, viruses and pathogens contained within the contaminated water. But if left to sit, it will spread and trigger mold growth, worsening the damage over time. RestorationMaster is available 24/7 to provide sewage cleanup services for homes and buildings affected by sewage waste water. Our professionals will respond right away to your first call, extracting all waste water, removing soiled porous materials, installing replacements and disinfecting the remaining hard surfaces. We will also work with your insurance claims coordinator to provide extra peace of mind during the service.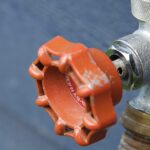 Indoor flooding, whether caused by excessive rain, natural flooding, or a major leak, can result in significant property damage.  Water gets absorbed into porous building materials and furnishings and this happens at a much faster rate within buildings that are flooded which can quickly lead to serious structural damage. Mold growth is also a major risk in flooded homes and buildings.  At RestorationMaster, we provide water extraction services to remove standing flood water from properties in Omaha, NE.  We can remove any level of standing water with our advanced water extraction equipment, and we will dry and restore the affected areas once the water is removed.
The basement is the most common area of a home for flooding to occur.  Basements can become flooded if there is a leak in the foundation, a sewage backup, or natural flooding finds its way indoors.  It is important to respond to basement flooding right away because the flood water can damage building materials like wood and drywall, and it can increase the risk of mold growth.  RestorationMaster provides flooded basement cleanup services in Omaha, NE to remove flood water from the basement.  Our technicians use advanced water extraction equipment to remove the water and will dry and restore the damaged areas.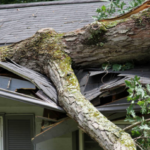 A severe storm can happen at any time and whether the storm is a thunderstorm, tornado, or a hailstorm, there is a possibility that it can cause property damage.  Most storms consist of strong wind and precipitation that can result in structural damage to a home as well as water damage.  If you notice damage to your property after a storm passes, you need to address the damage immediately.  At RestorationMaster, we provide storm damage restoration services to help rebuild damaged homes and businesses in Omaha, NE.  Our technicians can stabilize and repair structural damage, clear out debris, and handle water damage.
Available 24/7
RestorationMaster is available 24/7 to provide disaster restoration services. We are also available to schedule appointments and free estimates for cleaning services.
Give us a call at (402) 673-6244 for more information.
---
Related Fire and Water Damage Cleanup Services:
Water and Fire Damage Restoration, Cleaning Elkhorn, NE
La Vista, NE Fire and Water Damage Restoration
Fire and Water Damage Restoration Lincoln, NE
Restoration Company Grand Island, NE
Restoration Services Hastings, NE
Fire and Water Restoration Bellevue, NE
Fire and Water Damage Repair Papillion, NE
Restoration and Cleaning Services Gretna, NE
Disaster Restoration Sarpy County, NE
Springfield Restoration Company
Fire and Water Damage Restoration Chalco, NE
La Platte Disaster Restoration
Offutt Air Force Base Fire and Water Damage Restoration