Flash floods can occur at any time. Before you know it, water starts flooding your home and that can send you into a panic. In a situation such as this, the safety of your family becomes the first priority.
Once that is taken care of, you start focusing on removing as many items from your home as possible. However, flooding of any kind results in extensive damage to the flooring, carpeting, walls and other features of your property as well.
Flood Cleanup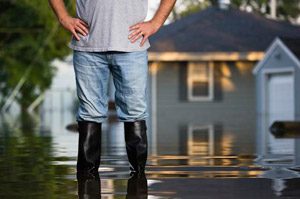 We at ServiceMaster Restoration Services provide outstanding flood damage restoration solutions in Omaha, NE. We have been operating in this area for a number of years and know exactly what the implications of flood damage can be.
We have a team of highly skilled and experienced technicians that are committed to working efficiently and effectively to get your home back into a livable state within the shortest possible time.
Our Water Extraction Services for Omaha, NE:
Inspections– The very first thing we do is carefully inspect your property to assess which features have been impacted and must be restored.
Recommendations– Since there are different methods of going about a restoration project, we provide recommendations and quotes.
Accurate pricing- There are times when the extent of damage caused by the flooding isn't evident from the surface. However, we provide you with an accurate quote based on our initial inspection. During our work, if we do find that the damage to a particular feature is more severe than what we estimated at the outset, we will provide you with complete details and pricing for the additional work, for your approval.
Use of latest technology– We are a very technologically-driven company and use the latest equipment like heavy-duty air movers and dehumidifiers in different areas of your property. This helps reduce the humidity in the indoor spaces and these areas dry out quickly.
Monitoring- We also monitor the humidity levels at regular intervals to ensure there is no risk of mold and mildew growth.
Available 24/7
In case there is extensive damage to the structure, we also provide demolition and reconstruction services as required. If you want more information about our specialized flood damage restoration for Omaha, NE, feel free to call ServiceMaster Restoration Services at (402) 973-3858 for assistance.
---
Related Water Damage Cleanup Services:
Flood Damage Cleanup in Fremont, NE
Flood Restoration Services in Elkhorn, NE
Water Damage Restoration in Omaha, NE
---
Recent Reviews