It's never a pleasant thing to find mold growth in your home. However, many properties do get affected by it. Mold buildup is caused by excessive humidity levels in the indoor areas. This could be a result of leaky plumbing installations or natural flooding too. If you have noticed any mold growth on your property in Omaha, NE, it's important that you call in our mold removal experts without delay.
What causes the buildup of mold?
The causes of mold buildup include the following:
Excessive groundwater on your property that results in humidity in indoor spaces
Very high moisture levels in the air
Natural floods and the resultant water damage
Plumbing system leaks
Inefficient air-conditioning systems
While it's true that the indoor air quality gets very badly affected when there is mold growth in your home, it also causes a lot of damage to your furniture, flooring and walls.
Mold Damage Cleanup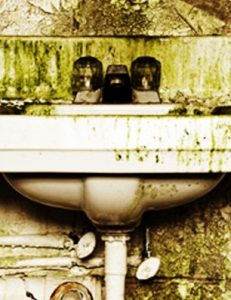 You may be tempted to clear out the mold yourself, but that really isn't a good idea. Mold spores can quickly get dispersed when you try to clear it and that can only pollute the indoor air and cause allergies and illnesses. The best way to avoid this is to call ServiceMaster Restoration Services to tackle the problem for you.
We are a long-standing company in the field and use very specialized processes for mold removal in Omaha, NE. You will find us to be very proactive and prompt in our approach and response; because we know that when it comes to removing mold, time is of the essence. We know exactly how harmful these spores can be if they are left to linger in the air.
Professional Mold Remediation
If you defer getting this issue addressed, it can only aggravate the problem and will damage the features and installations on your property. Replacement or repairs of these things can prove to be an expensive proposition. You can save yourself a great deal of time, trouble and money by calling us for mold removal immediately.
We use the latest equipment & techniques in our work and ensure that the job is completed quickly and methodically. If you need any more information or have questions about our specialized mold removal services in Omaha, NE, feel free to call ServiceMaster Restoration Services at (402) 973-3858.
---
Related Mold Removal Services
Mold Removal Company in Fremont, NE
Mold Removal Services – Elkhorn, NE
---
Recent Reviews