(402) 973-3858
Fires can be very destructive disasters and the fact that they often start without warning only adds to the potential damage they can cause.  You must make sure that everyone has been safely evacuated and after the fire is out, the restoration process must begin immediately because the damage from soot, smoke, and corrosive byproducts can continue to spread and eventually become permanent.
Fire Damage Cleanup
ServiceMaster Restoration Services provides fire damage restoration services in Omaha, NE to help cleanup and restore homes and businesses that have been damaged in a fire.  It is important to call us right away to stabilize your home and begin the restoration which can save a significant amount of damage.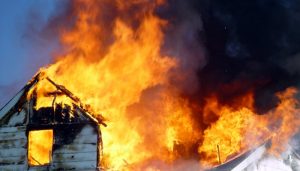 Most homes are full of objects made from synthetic materials including furniture and flooring and when they are burned in a fire, they undergo complex chemical reactions that result in dangerous byproducts and fumes.  These corrosive byproducts, along with soot from the smoke, will keep spreading long after the fire has been extinguished and cause tarnishing of various surfaces that will become irreversible without quick enough cleaning and restoration.
We use the best available cleaning products and equipment to clean up and restore fire damage in homes and businesses as well as repair furnishings, structural elements, and content that has been damaged. We also use effective chemical combinations to remove tarnishing and etching from chrome, brass, aluminum, porcelain, tile, marble, carpeting, and upholstery.
Fire Damage Repair – Check Out Our Video
For emergency fire damage restoration services in the Omaha, NE area, contact ServiceMaster Restoration Services at (402) 973-3858.
The fire damage restoration services we provide consist of these five steps:
Emergency pre-cleaning
Content cleaning
Content pack-out
Wall and ceiling cleaning
Odor removal
Smoke Damage Cleanup Tips
Fire Damage Repair – What to Do:
Call ServiceMaster Restoration Services in Omaha, NE for fire damage restoration immediately because the etching and soot damage can become permanent within 72 hours.
You can air out your home to help eliminate the smoke odor if the outside temperature is above 60 degrees.
Wipe off chrome, porcelain, Formica, and aluminum surfaces to prevent permanent damage.
If your furnace uses forced hot air, replace the air filter.
Filter loose soot from the air by taping a damp cheesecloth over each return and supply register.
Dispose of any open food packages.
If you have lost power, clean out the inside of your refrigerator thoroughly and leave it propped open to dry.
Save your smoke damaged clothing and other fabrics for professional restoration dry cleaning.
Smoke Mitigation – What NOT to Do:
Avoid touching woodwork, walls, or upholstery because the natural oils in your hand can penetrate these surfaces and make any soot damage worse.
Do not wash soot damaged walls yourself because doing so improperly will make the damage worse.
Do not try to clean damaged carpeting or upholstery.
Do not use electrical appliances until they have been inspected for safety.
Do not use ceiling fixtures on a wet ceiling because that could cause a short circuit.
The damage from a fire can be very devastating and the damage will only continue to get worse until it can be cleaned up and restored.  If your home or business in Omaha, NE has been affected by a fire, call ServiceMaster Restoration Services for fire damage restoration.
Emergency Response
You can reach us 24 hours a day at (402) 973-3858 for fire damage emergencies.
---
Related Smoke Damage Restoration Services:
Fire Damage Repair in Fremont, NE
Fire And Smoke Damage Restoration in Elkhorn, NE
Smoke Damage Cleanup in Omaha, NE
---
Recent Reviews