RestorationMaster
The main cleaning and disaster restoration services we provide include:
Water damage restoration
Flood damage cleanup
Fire and smoke damage repair
Mold removal
Biohazard and trauma scene cleaning
Sewage cleanup
Hoarding cleanup
Content cleaning and pack outs
Disinfection services
Our technicians are trained and equipped to provide quality restoration and cleaning services using the most advanced cleaning products and equipment available.  Our phone lines are open 24 hours a day at (402) 673-6244 to respond to your disaster restoration emergencies in Elkhorn, NE.
Flooding in your home or building can be caused by more than just outdoor flooding and heavy rain.  Leaks, pipe bursts, overflows, and sewage backups can also cause indoor flooding.  Any amount of indoor flooding must be cleaned up immediately because the water can spread quickly through absorbent building materials, leading to structural damage and mold growth.  RestorationMaster provides water damage restoration services in Elkhorn, NE to remove flood water from homes and businesses and clean up the resulting damage.  Our technicians will contain the water to prevent further damage and remove it with our advanced drying equipment.
Any type of flooding in a home or building can quickly lead to significant damage because many building materials absorb water.  Indoor flooding can be caused by internal factors including plumbing leaks or overflows in addition to natural factors and the damage will become extensive and even lead to mold growth if the water is not immediately removed.  RestorationMaster provides flood damage restoration to extract standing water from flooded homes and businesses in Elkhorn, NE.  We use advanced extraction and cleaning equipment to thoroughly remove all water and moisture and disinfect the damaged areas.
A fire in any home or building is destructive and dangerous as it can quickly engulf the building and threaten your property as well as your safety.  Evacuating safely should be your main concern and once the fire is extinguished, you must begin the restoration immediately.  Most of the damage is caused after the fire is out as soot and corrosive byproducts continue to linger and settle in areas that were unaffected by the fire.  RestorationMaster provides fire damage restoration in Elkhorn, NE to help restore fire damaged homes and buildings.  We can repair structural damage caused by the fire as well as restore surfaces and objects damaged by soot and corrosive byproducts.
The first priority in a fire is to make sure that everyone has safely evacuated the premises and once this is done, you cannot hesitate to start the restoration.  Fires create corrosive byproducts and leave behind soot and smoke that can continue to damage your home or building after the fire is out.  The tarnishing and etching that results from the soot and corrosive byproducts will permanently damage the affected materials if the restoration doesn't happen soon enough.  RestorationMaster provides smoke damage restoration services in Elkhorn, NE to treat materials damaged by soot and corrosive byproducts and eliminate lingering smoke odors.  Our powerful cleaning products can reverse the effects of tarnishing and etching for a wide range of household surfaces and objects.
No one is happy to find mold growing in their home or office.  Mold can appear literally anywhere that it finds a moisture source and food source and it can lead to extensive structural damage by eating away at the affected surfaces.  Health issues are also a problem as exposure to mold spores can result in allergic reactions and sometimes even respiratory infections.  RestorationMaster provides mold removal for homes and businesses in Elkhorn, NE.  Our technicians are trained to safely remove mold with our advanced equipment while keeping it confined to the affected areas.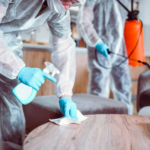 The scene of a major injury or death is difficult for anyone to encounter and if there are biohazard materials on the scene such as blood and other bodily fluids, your health is also at risk.  Biohazard materials consist of disease causing agents and they must be removed by licensed professionals to reduce the risk of spreading disease.   RestorationMaster provides biohazard and trauma scene cleaning in Elkhorn, NE to safely restore the scene of an accident or violent crime.  Our technicians are each licensed and equipped to safely remove any biohazard materials and we also work with compassion and respect for those who are grieving a loss.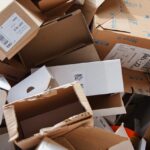 Dealing with a major disaster in your home is a difficult experience, especially if the damage has spread to your personal belongings.  Clothing, decorative items, valuables, and other personal items are easily damaged by water, smoke, fire, and mold, and many of your items can become irreversibly damaged without prompt cleaning and restoration.  RestorationMaster provides content cleaning and pack-out services in Elkhorn, NE as part of our general disaster restoration services.  Our technicians can effectively clean and restore your damaged personal items in your home, and if the damage to your home is too severe, we will take them to our facility for cleaning with our pack-out services.
---
Related Restoration and Cleaning Services:
Water & Fire Damage Restoration and Cleaning Omaha, NE
Fire and Water Damage Restoration La Vista, NE
Fire and Water Damage Restoration Company Bellevue, NE
Chalco NE Fire and Water Damage Restoration
Disaster Restoration and Cleaning Services Sarpy County
Fire and Water Restoration Papillion NE
Disaster Restoration Services Lincoln NE
Restoration Company Grand Island NE
Hastings NE Restoration Company
Fire and Water Damage Restoration and Cleaning Papillion NE
Disaster Restoration and Cleaning Services Gretna NE
Restoration Contractors Offutt Air Force Base
Restoration Company Springfield NE