ServiceMaster by Disaster Associates, Inc.
If your property is flooded as a result of violent storms and torrential rains, you can do little to restrain the devastating power of the water and prevent extensive property damage. In most other cases, however, severe water damage can be easily avoided if you take proper precautionary measures and act quickly. Whether the excessive moisture in your property is caused by leaking pipes or fixtures, malfunctioning appliances, or tiny cracks in the bottom of your bathtub or shower enclosure, have in mind that water easily penetrates any porous materials and may quickly spread throughout your home or commercial building and result in extensive structural damage and/or mold growth. So, more often than not, the minor visible water damage is just a small part of a larger problem and unless you take timely and adequate measures, water will spread quickly through absorption and will cause major damages before you know it. Call professional services at the first signs of water damage in your property to have the problem fixed and prevent further troubles. The sooner you address the problem, the quicker and more affordable the water damage restoration process will be.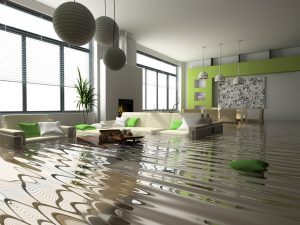 ServiceMaster by Disaster Associates, Inc. provides water damage restoration services in Cambridge, MA and the nearby communities of Essex and Middlesex counties. Our technicians are properly trained and equipped to find the cause of the problem and fix it, extract any excess water, completely dehumidify your surroundings, clean and repair structural components, clean the carpets and upholstery, clean and restore your personal items, deodorize the premises, and restore the overall good condition of your home in a speedy and efficient manner. They will arrive within 2 to 4 hours of your call to help mitigate the damage and/or restore severe property loss.
Water Damage Restoration Process
At ServiceMaster by Disaster Associates, Inc., we are committed to providing our clients with first-class water damage restoration services. To accomplish an effective restoration process, our experienced technicians first extract excess water and remove any remaining moisture with the help of powerful air movers, quality dehumidifiers, and other specialty drying equipment. When all the materials are completely dry, we begin the actual cleaning and restoration procedures to repair, sanitize and deodorize concrete, drywall, structural framing, cabinets, furniture, and flooring. If mold or a musty smell has already developed, our technicians use appropriate equipment and techniques to eliminate the mold spores and remove the odor from furnishing, fabrics, etc.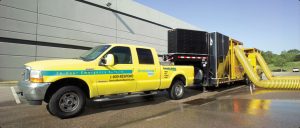 To sum it up, our water damage removal and restoration services include:
Drying and dehumidification
Content drying, content cleaning and pack-out
Restoration of structural components and furnishings
Restoration of personal items including electronics and fine art
Carpet and upholstery cleaning
Document drying and recovery
Mold removal and mold remediation
Deodorization
We will organize the entire water damage restoration process in a way that will best accommodate your needs and preferences and will help you resume your normal daily routine as soon as possible.
Watch this video about how ServiceMaster will conquer your water damage restoration needs:
What to Do in Case of Water Damage
Turn off the power supply and don't use your electrical appliances before they have been inspected and declared to be safe;
Try to find and eliminate or repair the source of the water damage (if applicable);
Remove as much of the excess water as possible by mopping and blotting (never use your household vacuum to remove water);
Take pictures, gather relevant evidence, and preserve any broken parts that may have caused or allowed water damage to take place – you may need them for your insurance claims;
Wipe water from wood furniture and remove wet upholstery and cushions;
Remove area rugs from wet flooring;
Take valuables to a safe, dry place;
Keep water damaged books packed tightly on their shelves to prevent warping (wet books can be restored with a specialized drying process);
Open all closet and cabinet doors and drawers to speed up the drying process;
Don't try to clean up on your own as any inadequate steps you take may cause additional damage;
Call ServiceMaster by Disaster Associates, Inc. for timely and effective assistance.
Have in mind that bacteria growth in standing water may begin within hours, so immediate and adequate intervention is of paramount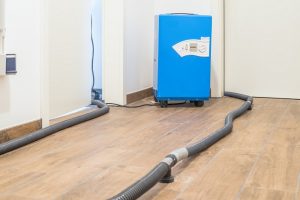 importance, especially in the event of sewage backup. Stay away from the contaminated water which may contain harmful viruses and bacteria and call the professional services to remove sewage water, dehumidify the premises, sanitize the entire area (as well as your personal items), and remove odor. Sewage backup cleanup and remediation should be left to the experts.
Our technicians have won a reputation for promptness and professional attitude in Cambridge, MA and the surrounding areas. They use innovative restoration techniques and state-of-the-art equipment, such as hydroxyl technology, dehumidifiers, air movers, and floor mat systems to eliminate water and moisture from the furnishings and structural elements of the entire building. We provide free consultations and estimates and work with local insurance agents to help coordinate your claims.
Contact ServiceMaster by Disaster Associates, Inc. at (617) 714-0650, any time of the day, for quality water damage restoration services in Cambridge, MA.
---
Related Water Damage Removal and Restoration Services
Water Damage Removal and Restoration in Derry, NH
Flood Damage Cleanup in Dover, NH
Water Damage Removal and Restoration in Manchester, NH
Water Damage Removal and Restoration in Nashua, NH
Flood Damage Removal and Restoration in Peabody, MA
Flood Damage Cleanup in Rochester, NH
May 7, 2021
Christine Keenan
Stoneham, MA
April 27, 2021
Jodee Seitz Timothy Seitz
BOSTON, MA
We appreciated how quick the first group arrived to help mitigate the water/moisture from our home. Within an hour of calling our insurance company SM was there on a Sunday. I also appreciate that the demo crew covered my personal belongings with heavy plastic and made a plastic room in part of the house to try and keep items clean. We also thought SM did a good job cleaning up at the end of each day. And the demo crew was able to save our countertops which should be a big help savings wise during the rebuild.
See All Reviews