ServiceMaster by Disaster Associates, Inc.
Colorful carpets and area rugs throughout your home add coziness and charm to your home décor and reflect your personal taste. Elegant carpeting in your office is regarded as a symbol of prosperous business and leaves a good impression on your clients and partners. So, it is beneficial to keep your carpets in excellent condition both in residential and commercial settings. However, this is not a simple task because carpets are subject to heavy use on a daily basis. Consistent foot traffic causes dirt and debris to settle deep in the carpet fibers and vacuuming alone is not enough to remove them. As soil and dust build over time, the carpet begins to look worn out, the colors fade, and the texture deteriorates. So, to preserve the good overall condition of your carpet and prolong its life, you are recommended to have it professionally cleaned at least once a year.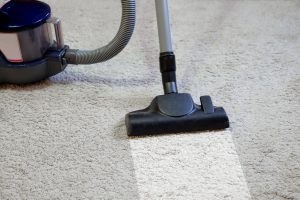 ServiceMaster by Disaster Associates, Inc. provides professional carpet cleaning services for homes and businesses in Cambridge, MA and the surrounding areas of Middlesex and Essex counties. We have the extensive experience and proper equipment required to restore the excellent look and feel of your carpets and area rugs by removing all kinds of debris and stains from the delicate surfaces.
Benefits of Professional Carpet Cleaning
Thorough carpet cleaning in Cambridge, MA must be done in accordance with the specifics of the fiber content and the construction of the carpet. The specialists have detailed knowledge and rich experience that allows them to select the most adequate and effective cleaning products and methods for your type of carpet. Proper cleaning and maintenance will ensure healthier living conditions and improve the overall appeal of your home décor.
Residential Carpet Cleaning
You can rely on ServiceMaster by Disaster Associates, Inc. for high quality customer service and carpet cleaning in Cambridge, MA. We use specialized cleaning products that are effective for removing various spots and stains from all types of carpets, and we have advanced cleaning equipment that can extract dirt and soil from deep within the carpet fibers. So, we can not only thoroughly clean your carpet, but also refresh its colors and reverse the signs of wear and tear. Our technicians are trained to combine innovative products and techniques with the latest care instructions from the carpet manufacturers. Besides, they will take into account the current weather conditions and your specific needs to achieve the best possible results. Residential carpet cleaning services will contribute to a healthier living environment and more charming surroundings in your home, while increasing the longevity of your carpet.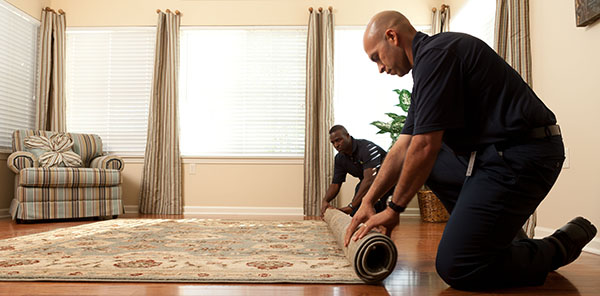 Commercial Carpet Cleaning
Commercial carpet cleaning in Cambridge, MA allows healthier and more appealing working conditions. Some of the dust and allergens that get trapped in the carpet fibers may find their way into the breathing air and cause respiratory problems, allergic reactions, and other health problems. The high temperature of the water, typical for most professional carpet cleaning techniques, leaves the surface of the carpet fully sanitized and kills all allergens so that they are no longer a health threat. Besides, professional carpet cleaning services in Cambridge, MA help extend the life of your carpet as effective cleaning methods involving hot water extraction, steam cleaning, and other innovative techniques successfully remove the debris from deep within the fibers and leave the carpet clean and fresh. As a result, the carpet in your business areas will retain their original good look and feel for many years.
Our commercial clients can take advantage of our regularly scheduled carpet cleaning services or use one-time cleaning services for special occasions.
ServiceMaster by Disaster Associates, Inc. offers low monthly fees for keeping commercial carpeting clean on a consistent basis. Besides, you can schedule the cleaning services for a convenient timing outside business hours so that your work is not interrupted. Your clean carpets will help maintain a pleasant working environment which will result in a more successful business.
If you want to maintain the excellent condition of your carpet and improve the overall appeal of your home or office in Cambridge, MA and the surrounding areas of Middlesex and Essex counties, contact ServiceMaster by Disaster Associates, Inc. Our technicians can clean and restore all types of carpeting using appropriate cleaning products and effective techniques to achieve astonishing results. You can reach us at (617) 714-0650, 24 hours a day, to schedule an appointment and revitalize your carpets. We provide free consultation and estimates for our excellent carpet cleaning services in Cambridge, MA .
---
Related Carpet Cleaning Services
Carpet Cleaning Services for Derry, NH
Carpet Cleaning Services for Dover, NH
Carpet Cleaning Services for Nashua, NH
ServiceMaster Carpet Cleaning – Manchesster, NH
Carpet Cleaning Services for Peabody, MA
Carpet Cleaning Services for Rochester, NH
May 7, 2021
Christine Keenan
Stoneham, MA
April 27, 2021
Jodee Seitz Timothy Seitz
BOSTON, MA
We appreciated how quick the first group arrived to help mitigate the water/moisture from our home. Within an hour of calling our insurance company SM was there on a Sunday. I also appreciate that the demo crew covered my personal belongings with heavy plastic and made a plastic room in part of the house to try and keep items clean. We also thought SM did a good job cleaning up at the end of each day. And the demo crew was able to save our countertops which should be a big help savings wise during the rebuild.
See All Reviews