ServiceMaster by Disaster Associates, Inc.
In the unfortunate event of a fire, there are a couple of things you should do:
Not panic, because your alert mind and focused approach may prevent a great disaster;
Make sure everyone is safe;
Call the firefighters and do your best to confine the fire;
Call qualified professionals to deal with the aftermath of the fire as soon as the flames have been put out.
Have in mind that excessive water from the firefighting efforts and corrosive byproducts of the fire, such a smoke and soot, will continue to cause additional damage, even after the flames have been already extinguished. So, to salvage as much of your property and your personal items as possible, you need quick and efficient assistance. Fire and smoke damage restoration professionals have the required know-how and the necessary equipment to remove excessive water and moisture, as well as soot and smoke, before they have caused permanent damage to your household materials and prized possessions. Their timely and competent intervention will save you a lot of money and many headaches.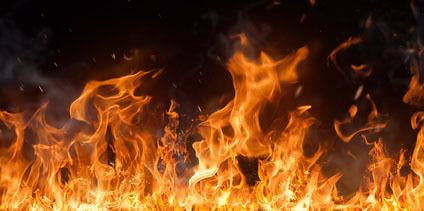 ServiceMaster by Disaster Associates, Inc. provides fire and smoke damage restoration services in Cambridge, MA to help you preserve whatever the flames have spared and completely restore your home or office to an excellent condition. Our technicians will not only repair your property in a quick and efficient manner but will also work in close cooperation with your insurance provider to ensure a smooth and beneficial claims process.
Fire Damage Restoration Process
The technicians of ServiceMaster by Disaster Associates, Inc. are appropriately certified and trained to provide effective fire and smoke damage restoration services using innovative methods and the most advanced equipment and technology in the fire restoration industry. We create a detailed restoration plan, taking into account your specific needs and requirements, and accomplish it with maximum speed and efficiency. Our technicians have extensive experience and use high quality cleaning products and adequate chemical cleaners to remove soot and smoke damage from your delicate household materials, such as tile, chrome, brass, aluminum, natural stone, porcelain, etc. and even from fine upholstery and carpeting.
For more on our fire damage restoration process, watch our video below:
Our fire damage restoration process consists of the following steps:
Emergency pre-cleaning
Fire damage assessment and restoration plan (coordinated with your insurance company)
Removal of excessive water and dehumidification of the premises (if necessary)
Complete removal of soot and smoke
Wall and ceiling cleaning
Content cleaning
Content pack-out
Repairs and reconstruction
Deodorization
You can trust our professional services to achieve a favorable outcome, however severe the situation. We not only restore structural components, but also fire damaged content including furniture, electronics, and fine art.
Fire Damage Tips
In case of fire damage, you are advised to:
Allow plenty of fresh air into your home;
Limit movement in the affected areas to prevent soot from being embedded into carpet fibers and upholstery;
Take your cherished personal possessions out of the damaged area and store them in a safe place;
Clean all Formica, aluminum, chrome, and porcelain fixtures at the earliest opportunity to prevent etching and tarnishing;
Change the air filters in your home;
Do not clean or repair anything before gathering enough evidence for your insurance claims;
Don't wash any walls, painted surfaces, carpets, or upholstery without consulting the professionals because you may enhance the damage;
It may be dangerous to clean electrical appliances that have been close to fire, smoke, or water – don't use them until they have been inspected by a professional;
Send all smoke damaged clothing and fine fabrics to a restoration dry cleaner;
Call professional help, so that the restoration process can begin as soon as possible.
The technicians at ServiceMaster by Disaster Associates, Inc. are licensed and insured to provide quality fire and smoke damage restoration services in commercial and residential settings in Cambridge, MA. We will respond quickly to your emergency call to effectively mitigate water damage, get rid of the smoke, and remove the soot, so that your personal items are salvaged and your property is completely restored. We provide a free estimate for our fire damage restoration services and work with local insurance agents to help coordinate your claims.
In the unfortunate event of a fire in Cambridge, MA, call us at (617) 714-0650, 24 hours a day, to minimize the spread of the damage and quickly restore your daily routine.
---
Related Fire and Smoke Damage Restoration Services
Fire and Smoke Damage Restoration in Derry, NH
Fire Damage Restoration in Dover, NH
Fire Damage Restoration in Manchester, NH
Fire Damage Restoration in Nashua, NH
Fire and Smoke Damage Restoration in Peabody, MA
Fire and Smoke Damage Restoration in Rochester, NH
May 14, 2022
Karen Martel
Hooksett, NH
See All Reviews