ServiceMaster by Disaster Associates, Inc.
Water causes the majority of damage to homes and businesses, not because it's particularly destructive, but because it comes from several sources. The washing machine could leak water all over the laundry room. Extra guests during the holidays can overwhelm the septic system and cause it to back up into the basement. You may not know you have loose shingles on the roof until rain comes in during a heavy storm and soaks your home. Modern buildings are full of porous materials like insulation, textiles, and wood that spread it further. As it spreads, it encourages mold growth, which causes even more damage. ServiceMaster by Disaster Associates, Inc. offers complete water damage restoration for homes and businesses in Derry, NH and the surrounding areas that have experienced water damage for any reason. We arrive on site within 4 hours of your initial call to evaluate and contain the damage, and begin the restoration process.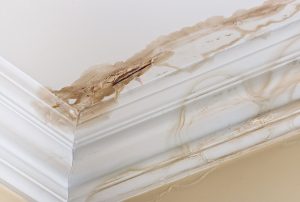 The water that's visible after a disaster may only be a small percentage of what's in the building, so it's important to begin restoration at the first sign of excess water. The technicians at ServiceMaster by Disaster Associates, Inc. have decades of experience restoring all kinds of water damage, as well as restoring electronics and other furnishings, and rebuilding damaged structural items. The products and equipment we use can even restore heirlooms and items you thought were beyond repair. We clean up water damage before mold can begin to grow and cause more destruction. We've managed restoration projects of all sizes over the years, both residential and commercial, and we use only the most effective products and equipment available in the industry.
ServiceMaster by Disaster Associates, Inc.'s all-inclusive Water Damage Restoration includes:
Cleaning upholstery, rugs, and carpets;
Restoring or rebuilding damaged furnishings and structural elements;
Drying waterlogged surfaces and dehumidifying the air using heavy-duty equipment;
Content cleaning and pack-out;
Restoring personal possessions, including electronics, books, and art;
Document drying;
Mold remediation.
To better understand Water Damage Restoration, watch our video:
What To Do If You Find Excess Water
While your initial reaction may be to panic, you have to stay calm if you find excess water in your home or business. There are a few things you need to do immediately to keep the damage from getting worse.
Call ServiceMaster by Disaster Associates, Inc. for water damage restoration right away; we're on call 24 hours a day, 7 days a week because emergencies don't keep business hours.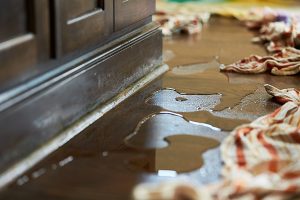 While you're waiting for our experts to arrive, here are a few things you can do to prepare:
Prop up cushions to let air circulate and put aluminum foil under furniture legs. Wipe down furniture to remove excess water.
Open closet doors, drawers, and cabinets to allow air circulation. This also prevents mold growth.
Move valuables and sentimental items like photos to another room for safekeeping. Leave books tightly packed on shelves; we have special techniques that will dry them without warping.
Remove throw rugs and other temporary floor coverings, but not professionally installed carpet. That should only be removed by professionals.
Slip the ends of long curtains through coat hangers and hang them from the rods to keep them out of the water.
What Not To Do If You Find Excess Water
Never walk into a room unless the power has been turned off.
Don't remove professionally installed carpet by yourself. It's too easy to stretch, tear, or otherwise become damaged beyond repair.
Don't use a regular household vacuum cleaner to remove water. They're designed to pick up dry debris like dust. Using them to clean up water will cause them to short out.
Don't use electrical appliances while standing on a wet floor.
Don't clean up mold by yourself. You need to wear protective gear in the presence of mold to avoid inhaling it. Commercially available cleaning products aren't strong enough to kill all traces of mold.
If your home or business in Derry, NH or the surrounding areas has excess water for any reason, call the highly qualified technicians at ServiceMaster by Disaster Associates, Inc.
We're available 24 hours a day, 7 days a week, and we work with your insurance company to expedite your claim. Call us at (603) 967-4744 for exceptional water damage restoration.
---
Related Water Damage Restoration and Cleanup Services
Cambridge, MA Water Damage Removal and Restoration
Water Damage Restoration for Dover, NH
Water Damage Cleanup and Restoration in Manchester, NH
Water Damage Restoration for Nashua, NH
Water Damage Restoration for Peabody, MA
Water Damage Restoration for Rochester, NH
December 20, 2019
The Service Team that responded to the water damage at my home included: Chris McWain, Brennan Allen, and Sean Boulanger. Collectively they did an excellent job and were careful to ensure that the work they needed to do did not cause further damages or add to the mess caused by the water leaking into the home. Mr. McWain, Team Supervisor, made sure that he kept my wife and I informed of all the problems, damages, and corrective/repair work that needed to be done because of the flooding. When the work was completed, Mr. McWain met with my wife and I and went over all the work they had done and the related costs. In the aggregate, the entire Service Team remained professional, communicated positively, worked in a cohesive fashion, did not waste time, and they performed their work in a neat and clean manner. In summation, your Service Team did an excellent job and we very much appreciate the manner in which they performed. We will definitely recommend your services to others in need and if and when the need arises, we will be back in touch with you. Thank you, Gloria and Robert Brzycki 30 Deerfield Drive, Dover, NH 03820.
December 20, 2019
what I like about Servicemaster are the gentleman especially Carlos and working with them. They are extremely humble and hard-working and very polite. The only thing that I had a problem with this company was not understanding the word restoration. As a customer I am not aware of the word restoration meaning restoring the water to dry. When a customer sees restoration they think their own home being restored 100%. otherwise terrific job
See All Reviews