RestorationMaster
Hoarding isn't a simple case of laziness or being unable to declutter a home. It's a condition with its roots in anxiety. It's important to remember that individuals struggling with this have a mental condition that thousands of others deal with, and you're not alone. Hoarders, for reasons they may not understand, collect items that may have no value because they are unable to throw anything away. These "collections" aren't organized and just pile up, eventually getting to the point where they block access to areas of the home and cause hazards. The items can also hide mold, insects, mice, and dust, causing health issues. Going in with garbage bags and throwing everything out may seem like a solution, but it's a short-term one at best. The individual will go right back to the behavior and will resent having items discarded without consent.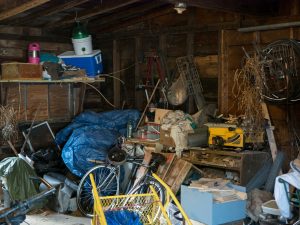 Hoarding Cleanup in Derry, NH and the Surrounding Areas
One benefit of recognizing hoarding as a mental condition is that hoarding cleaning services have been developed in order to help families help their loved ones cope. RestorationMaster provides compassionate hoarding cleaning services to residents in Derry, NH and the surrounding areas who are dealing with this situation. We help the individual sort through items and decide what will be kept and what will be given to family, donated to charity, or recycled/discarded. Once the home is decluttered, we clean and restore the rooms so they're safe to inhabit again. We work with the individual every step of the way and treat them with respect and understanding. We have cleaned many hoarding situations of all sizes over the years and we want to stress that there's no shame involved.
Hoarding makes life difficult for the individuals involved. They feel embarrassed by the situation but don't know where to turn for help. This can cause them to stop socializing with family and friends. Many affected may not realize there's a problem, so family and friends may have to arrange an appointment. When talking to a hoarder, it's important to emphasize that they should not feel embarrassed, but the situation must be addressed because it's a health and safety issue. The experts at RestorationMaster will work with the individual discreetly and respectfully to sort through the items in the home, remove them, and clean and sanitize the home.
RestorationMaster's Complete Hoarding Cleaning Services include: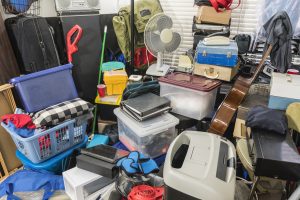 Sorting items to set aside valuables and heirlooms;
Removing trash;
Donating items to charity;
Delivering unwanted items to family or friends;
Cleaning and sanitizing the home so it's safe to live there again;
Assisting with paperwork for courts, attorneys, or trusts.
A Full-Service Approach To Hoarding Cleaning
At RestorationMaster, we use a 3-step approach to hoarding cleaning. We understand the importance of trust, so we work to build a relationship with the hoarder before we begin the cleaning process, and we involve them in every step to maintain that trust.
Step 1: Create a Relationship. We meet with the individual and their family to create a relationship and assess the situation. We know it's important to have trust and respect on both sides, so we work together to create an agreement to remove unwanted items. If necessary, we may seek help from social services.
Step 2: Develop and Implement the Cleaning Plan. We'll work with the individual to create a comprehensive cleaning plan to remove the unwanted items from the home and decide where they should be taken. We'll clean and sanitize the home and deliver items to be donated or to family and friends. Afterwards, we'll organize the home to help it stay under control.

Step 3: Follow up. We create an easy maintenance plan that will keep the home clean and sanitary. We offer short-term follow ups that can work through any problems the individual may encounter while following the maintenance plan. We want to ensure the individual will be able to keep up with things on their own.
There's no hoarding situation in Derry, NH that RestorationMaster can't manage. We have experience with hoarding situations of all sizes and treat all of them with compassion and respect. If you are dealing with this situation, call us at (781) 604-1476 for discreet, understanding hoarding restoration.
---
Related Hoarding Cleaning Services