ServiceMaster by Disaster Associates, Inc.
Occasionally, we are bombarded with a little more mess in our homes than others. However, the major difference between a hoarder's home and a relatively untidy one is like night versus day. The solution to both is a good cleaning, but one that strikingly varies from a relatively simple, do-it-yourself process to an especially thorough one from a professional hoarding cleaning service.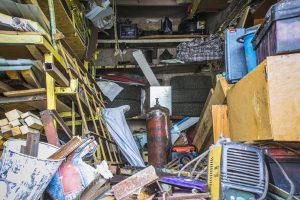 Hoarding issues affect those who experience distress at the thought of tossing out items in their home due to anxiety or depression. The result is a massive accumulation of debris within the home, and a catastrophically chaotic environment.
The disorder known as hoarding is a cause for alarm, since storing waste products in the home is a potential source of dangerous bacterial contamination and serious mold growth. Contaminants are hazardous to one's health, especially for those living in polluted residences. Not only is the home unsanitary, but moving around rooms and hallways becomes incredibly difficult due to piles of hoarded items blocking pathways. Obstructed entrances and exits are also major fire hazards.
Hoarding Cleanup in Rochester, NH Area
If you know a friend, neighbor or family member who struggles with hoarding, seek help right away from a licensed therapist or counselor who will treat the disorder itself. Next, call ServiceMaster by Disaster Associates, Inc. to tackle the cleaning with our hoarding cleaning services in Rochester, NH area. After you reach out to the affected individual, we will help you take the important next step: the physical cleanup.
ServiceMaster by Disaster Associates, Inc. service professionals are not trained to cleanse the hoarder of the underlying issue that causes hoarding; this type of help is best reserved for a counselor or therapist. What our service team will do is get you started on the path to a physically mess-free home.
Our Hoarding Cleaning Process
Our technicians are trained to be considerate and mindful of cherished artifacts. We discuss your need to reinvigorate your home and develop a cleanup plan that works.
Here's our successful three-step process:
Step 1: Establish a Personal Connection
Our hoarding cleanup specialists understand that hoarding is a distressing issue. We take appropriate steps to establish mutual trust and respect with the sufferer, first and foremost.
We scope the disarray within the home and come to an agreement with the homeowner or family member regarding the necessary stages of cleanup, from start to finish.
Step 2: Develop and Implement the Cleanup Plan
Our technicians develop the most appropriate cleanup plan to remove all undesirable, hoarded items.
Prior to beginning the physical cleanup, we discuss options to keep, recycle, donate or discard items in the home.
We also assist in the reorganization of the home once all hoarded products are removed.
Step 3: Maintain the Cleanup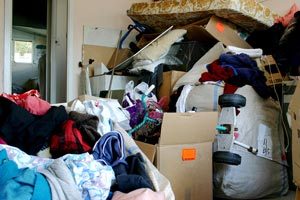 The physical cleanup is just the beginning in the recovery process. Our professionals cooperate with the individual affected by hoarding to formulate an easy-to-follow maintenance plan. The goal is to keep the home clutter-free and as sanitary as possible to ensure the health and well-being of the residents.
Expect our team to offer short-term follow-ups to ensure the maintenance plan is upheld, offering assistance as necessary.
Contact Us 24/7 for Hoarding Cleaning in Rochester, NH
Every individual deserves a hospitable home, one that is nontoxic and offers sanitary living conditions. If you know a friend, family member or neighbor who suffers from hoarding, reach out to them and offer to help. Then contact ServiceMaster by Disaster Associates, Inc. to remove all unwanted objects that pose a risk to the resident and restore the home to its most hygienic state. You can reach us at (781) 604-1476 for immediate assistance in Rochester, NH.
---
Related Hoarding Cleaning Services:
Hoarding Cleaning Services in Cambridge, MA
Hoarding Cleaning in Derry, NH
Hoarding Cleaning in Dover, NH
Hoarding and Estate Cleaning in Manchester, NH
Hoarding Cleaning in Nashua, NH
Hoarding Cleaning Services in Peabody, MA
See All Reviews