ServiceMaster by Disaster Associates, Inc.
Nobody pays much attention to the carpet in your home or business until there's a problem. You rarely hear anyone praise its cleanliness or fresh scent, but you definitely hear about stains and odors. Daily foot traffic pushes dirt further down into carpets, where it builds up over time and makes them look dingy. Even the most diligent daily vacuuming won't get all the dirt out of a carpet. Debris wears against fibers, aging them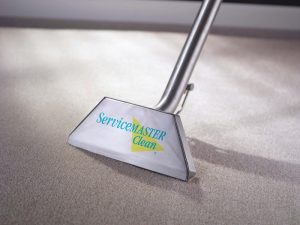 prematurely and making colors and patterns look faded. Eventually, stains and odors are impossible to cover, and no one wants to be in a room with a filthy, smelly carpet. A customer walking into a business with a carpet that smells won't have a favorable impression of your company; for a business where appearances matter, like an interior design or law firm, it may be a deal breaker for clients. ServiceMaster by Disaster Associates, Inc. offers exceptional carpet cleaning services for residential and commercial clients in Derry, NH. The advanced equipment and products we use gently but thoroughly remove dirt, tough stains, and odors to make them look and smell like new again.
Top Quality Carpet Cleaning for Your Home
Daily vacuuming only removes a portion of the day's dirt and debris that's left on your carpet. The remainder is pushed deep down by foot traffic and subsequent deposits to create a buildup that makes carpets look like they haven't been cleaned in weeks. Stains and odors become impossible to remove without professional help. The specialists at ServiceMaster by Disaster Associates, Inc. can remove tough stains and odors from carpets in Derry, NH without damaging them. We can protect your investment with
regular cleanings to keep your carpet looking its best at all times. The cleaning frequency depends on your lifestyle, including pets and children, and we will work with you to develop a schedule that works best for you.
Top Quality Carpet Cleaning for Your Business
Carpets contribute to the overall impression that people have of your business. A carpet that's stained and smells horrible will make potential customers think you don't care about details, or you can't afford to have them maintained. They may not want to do business with you, and you don't want that to happen! Regular carpet cleanings from ServiceMaster by Disaster Associates, Inc. are more than just maintenance; they're investments in your business. Our experts provide full service carpet cleaning to businesses in Derry, NH and the surrounding areas to contribute to your business' overall professional appearance. Regular cleanings will keep your carpets clean, and we can work with you to create a schedule that will keep stains and odors at bay.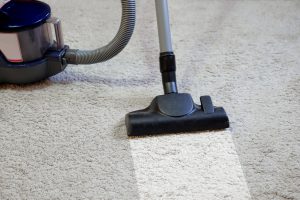 When the carpets at your home or business in Derry, NH and the surrounding areas are looking shabby, call the professionals at ServiceMaster by Disaster Associates, Inc. We'll remove excess dirt, stains, and odors so your carpets are as beautiful as the day they were installed. Call ServiceMaster by Disaster Associates, Inc. 24 hours a day, 7 days a week at (603) 967-4744 for exceptional carpet cleaning.
---
Related Carpet Cleaning Services
Carpet Cleaning Services In Cambridge, MA
Carpet Cleaning Services for Dover, NH
ServiceMaster Carpet Cleaning – Manchester, NH
Carpet Cleaning Services for Nashua, NH
Carpet Cleaning Services for Peabody, MA
Carpet Cleaning Services for Rochester, NH
December 20, 2019
The Service Team that responded to the water damage at my home included: Chris McWain, Brennan Allen, and Sean Boulanger. Collectively they did an excellent job and were careful to ensure that the work they needed to do did not cause further damages or add to the mess caused by the water leaking into the home. Mr. McWain, Team Supervisor, made sure that he kept my wife and I informed of all the problems, damages, and corrective/repair work that needed to be done because of the flooding. When the work was completed, Mr. McWain met with my wife and I and went over all the work they had done and the related costs. In the aggregate, the entire Service Team remained professional, communicated positively, worked in a cohesive fashion, did not waste time, and they performed their work in a neat and clean manner. In summation, your Service Team did an excellent job and we very much appreciate the manner in which they performed. We will definitely recommend your services to others in need and if and when the need arises, we will be back in touch with you. Thank you, Gloria and Robert Brzycki 30 Deerfield Drive, Dover, NH 03820.
See All Reviews