Natural disasters strike without warning and sometimes they can cause significant damage to your residential or commercial property. At times, the structural integrity of the building may be so severely damaged that you are forced to move out of the affected building until it is repaired. This can throw your life out of gear and inconvenience your family in a big way. As a business owner, this kind of disruption can result in a revenue loss and you too will want to ensure that the building is brought back to its former state as soon as possible.
ServiceMaster Restoration Services provides prompt and reliable reconstruction services for Omaha, NE. Our staff includes expert carpenters, sub-contractors, and handymen. In addition, we use the latest techniques and equipment in our work to stabilize and reconstruct your house or commercial building and bring it back to its former state.
Our Work Process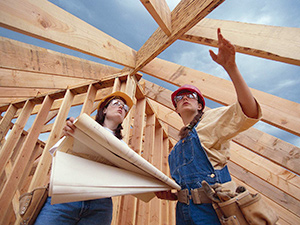 ServiceMaster Restoration Services understands the urgency of the matter and have the knowledge, experience and resources to handle even large-scale and complex jobs with excellence. We take a very methodical approach to the job. On receiving your call, our expert technicians will visit the site, inspect the property, and assess the level of damage caused by the natural disaster.
Based on what our experts find, we will then draw-out a very detailed reconstruction plan and our skilled crew members will ensure that everything is planned and managed down to detail. An experienced project manager will oversee the work to make sure everything runs smoothly and that your property is restored within the stipulated timeframe.
Our Reconstruction Services
When you entrust us with the task of reconstructing your home or building, you can expect the following:
End-to-end general contracting
Permits & licensing
Consultation & designing
Full-scale remodeling jobs
Carpentry, custom timberwork and framing
Roof replacements & repair
Architectural reporting & blueprinting
Custom window treatment installations
Wallpapering
Plumbing & electrical jobs
Carpeting & flooring
Painting and staining
Smoke sealing
If your property has weathered a storm or any other natural disaster and you have noticed that it has suffered structural damage, call ServiceMaster Restoration Services without delay. We offer 24/7 services and will respond to your call immediately.
Available 24/7
For all kinds of reconstruction services in Omaha, NE you can reach us at (402) 973-3858.
---
Related Reconstruction and Restoration Services
Restoration and Construction Services in Fremont, NE
Reconstruction Company in Elkhorn, NE
---
Recent Reviews