Call: 218-461-4434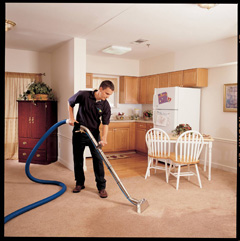 ServiceMaster of Superior-Duluth-Cloquet (SDC) carpet cleaning technicians are fully and continuously trained in the methods and procedures of today's new fibers and fabrics. They only employ fulltime certified and trained techs.  They use the newest and best equipment in the industry. We also have Green Cleaning methods and chemicals if you so choose.
Carpet cleaning is an essential responsibility while being a home or business owner.  Every building has large traffic areas in which need to be taken care of on a regular basis.  Keeping your carpets looking like new requires regularly scheduled carpet cleaning. ServiceMaster SDC, Duluth MN provides expert carpet cleaning service that prolongs the life of your carpets and floors and helps create a healthy indoor environment.
Carpet Cleaning
Regular carpet maintenance will extend the life of your carpet.  It helps to remove the particles that settle into the carpet that can eventually damage the fibers.  Routine cleanings will also help to reduce the allergens in your home.  Keeping the dust and dirt to a minimum can help keep your family healthy as well.
ServiceMaster SDC, Duluth MN can offer you free estimates on your carpet cleaning needs. Their expertly trained carpet cleaners are well versed in all carpeting brands, and know how best to remove dirt and deep-down soil, especially in high traffic areas.
Choose Carpet Cleaning Services from ServiceMaster SDC, Duluth MN by calling us at (218) 461-4434, and discover true "Peace of Mind."
---
Reviews:
Review by A.F. – Duluth, MN
Water Damage Restoration
Rating

"Thanks for all your help this winter. We would have had a lot more issues had you guys not jumped up to the plate to help out. If there are any more ServiceMaster employees that would like to come (to their open house), please let them know.
Bring your families if you'd like."
---
Review by M.H. – Duluth, MN
Sewage Damage Cleanup
Rating

"Appointments available without a long wait. Friendly, and accurate person on the phone setting up appointment. Service person was on time, polite, friendly, and efficient. Good quality job. Carpets are CLEAN!"
---
Related Carpet Cleaning Services