Mold growth can be a significant problem in a home or building as it can spread to cause extensive damage as well as increase certain health risks.  It usually occurs as a result of excess moisture or water damage and if it is not removed, it will eventually cause irreversible damage to the affected surfaces.  ServiceMaster EMT provides mold remediation services to remove mold from homes and businesses in Anaheim, CA and the surrounding areas in Orange County California.  We will ensure that all mold growth, including hidden mold, is removed and we will also restore the resulting damage.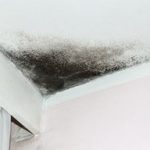 If you discover mold growing in your home or building, you should never ignore it because it will continue to spread until it is removed and prolonged exposure to mold is known to cause certain health problems such as allergies and respiratory infections.  Excess moisture or water damage usually triggers mold growth so our technicians start by checking your property for water damage to determine the extent of the moisture absorption as well as the mold growth.  We then contain the mold growth to prevent it from spreading to new areas and remove it using the best cleaning equipment and products of the industry.  Once the mold is removed, the affected surfaces are either repaired or replaced.
The mold remediation services we provide include the following steps:
Location and repair of the moisture source that caused the growth
Restoration or replacement of the damaged surfaces
Protection of our technicians, clients, and their property
Containment of the mold to keep it from spreading to other areas
You should take action as soon as you notice mold growing in your home or building because ignoring it will only lead to more damage and potential health problems.  If you find mold in your home or business in Anaheim, CA, do not hesitate to call ServiceMaster EMT for complete mold remediation services.  We are available 24 hours a day at (714) 975-8448 to provide mold remediation in Anaheim, CA and the surrounding areas in Orange County.
---
Related Mold Remediation Services
Mold Remediation Services in Huntington Beach, CA
Mold Removal Services in Santa Fe Springs, CA