ServiceMaster EMT is a trusted disaster restoration and cleaning company located in southwestern California that services Huntington Beach as well as the towns of Orange and L.A. counties.  Our staff specializes in providing water damage restoration, fire restoration as well as handling large commercial losses.  We are very proud to service Huntington Beach as well as Orange and L.A. counties in southwestern California and we can handle cleaning or restoring commercial and residential properties.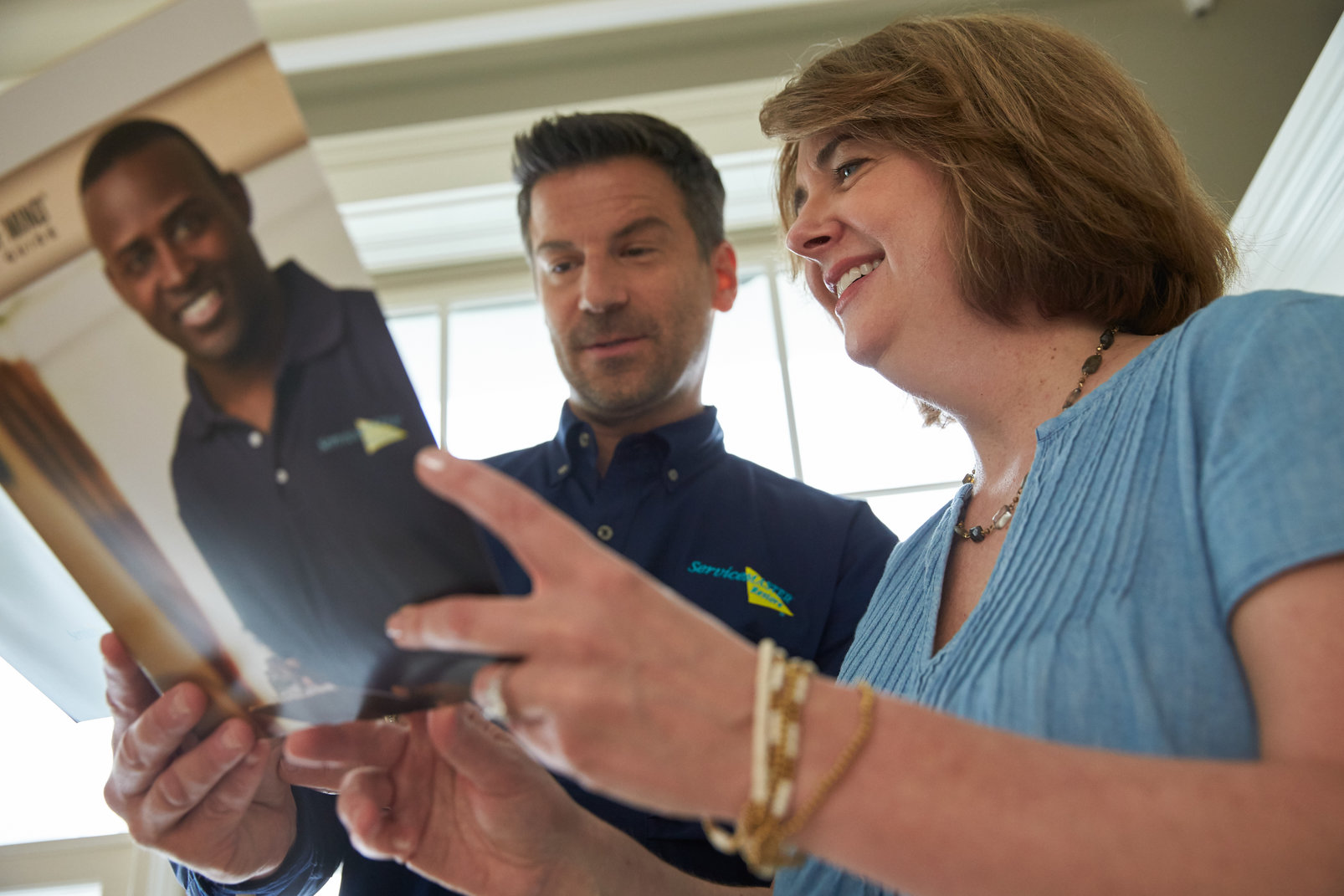 In response to the COVID-19 situation, ServiceMaster EMT provides professional Coronavirus cleaning and disinfection services to businesses in the Huntington Beach, CA area.
Disaster Restoration Huntington Beach, CA
The trained technicians of ServiceMaster EMT perform their work to a level beyond most restoration service companies, taking on jobs that many companies cannot handle such as:
Rodent cleanup
Hoarder cleanup
Window washing
Post construction cleanup
Trauma cleanup
Document restoration
Lead safe practices
Award and Certifications
ServiceMaster EMT has also received several certifications and awards commending our outstanding work such as:
ServiceMaster Quality Restoration Vendor (QRV)
American IAQ Council – Certified Microbial Remediation Supervisor
ServiceMaster EMT performs to the standards of the ServiceMaster Clean brand and is a recognized leader in performance, service, quality, and providing "peace of mind" to our customers.  We are also part of ServiceMaster Restore's nationwide catastrophic response network.  Our staff is available 24 hours a day; 7 days a week to respond to your disaster restoration and cleaning emergencies and we have the experience to handle big losses in an efficient and cost effective manner.
Contact us at 949-877-1999 for disaster restoration or cleaning services in Huntington Beach, CA 92647 or the surrounding communities in L.A. and Orange counties in California.
In most cases of property damage, water is the cause as excess water can get into a home or building in several ways and cause significant damage.  Flooding, leaks, appliance malfunctions, burst pipes, and backups are some of the main ways your property could become affected by water damage.  Once water seeps into the home or building, it will spread through porous materials, increasing the damage and raising the risk for mold growth.  ServiceMaster EMT provides water damage restoration services in Huntington Beach, CA to remove excess water and moisture from homes and buildings.  Our technicians use advanced water extraction equipment to dry affected areas and we will restore the resulting damage.
Fires are among the most dangerous disasters that can occur within a home or building because of the damage they cause and the danger they pose.  It is crucial to have the home or building evacuated as soon as a fire breaks out and call the fire department to put the fire out.  The damage is not done spreading after the fire is extinguished as the remaining soot, smoke, and other corrosive byproducts will continue to cause discoloration and etching that can become permanent.  At ServiceMaster EMT, we provide fire and smoke damage restoration services to help affected homes and businesses in Huntington Beach, CA in the aftermath of a fire.  We can handle the repair of structural damage as well as the restoration of objects and materials affected by smoke and soot.
When mold finds its way into a home or building, it can cause several issues including structural damage and health problems.  Mold typically forms in areas that have a moisture source and surfaces that contain cellulose such as wood and drywall.  As the mold eats away at the affected surfaces, the damage will become progressively worse and lead to structural damage.  The risk of negative health effects will also increase the longer mold is in the building.  ServiceMaster EMT provides mold remediation services in Huntington Beach, CA to remove mold from homes and buildings.  We use advanced equipment and methods to find mold growth, remove it, and restore the damaged areas.
Many natural disasters can cause significant, widespread damage that will affect the structural elements of your home, as well as your personal belongings.  If a disaster causes damage to your personal items or the structural core of your home, then immediate attention is required.  Serious structural damage can leave your home exposed and at risk of collapse and damaged personal items can become permanently damaged if they are not cleaned and restored.  ServiceMaster EMT provides emergency content cleaning pack-out services in Huntington Beach, CA to help limit the damage of a disaster.  Whether they were damaged from water, smoke, mold, or other disaster byproduct, we will use professional products and techniques to restore them to their original condition.
Natural disasters can cause serious damage to properties of all sizes. From floods to fires to storms, they can leave homes and buildings in devastating conditions. To make matters worse, their current condition may leave them susceptible to additional sources of damage like theft, rain, and nuisance animals. But ServiceMaster EMT provides emergency board up and tarping services in Huntington Beach, CA and the surrounding areas. Our technicians will respond immediately after receiving your call, arriving with all materials needed to board up all holes and openings in the property. They will also tarp over the roof to prevent water damage from rain.
Construction projects are major projects that can disrupt a home or business, which is why people are happy when the job is done.  However, the site may not be safe for use right after a construction project is completed.  Dust as well as debris like sheetrock, nails, and screws may still be present on the site.  These areas must be cleaned up after the construction is done to ensure that they are safe for use.  ServiceMaster EMT provides construction cleaning services to clean and restore the site of a recently completed construction project in Huntington Beach, CA.  Our technicians will clean up dust and remove potentially hazardous debris.
The idea of finding the scene of a violent crime or serious accident on your property may be disturbing, but you need to know how to react in this scenario.  The presence of biohazard materials like blood and bodily fluids make the scene very dangerous.  It is important to call the right emergency responders given the situation and call a licensed professional to handle the cleaning.  ServiceMaster EMT provides biohazard cleaning services in Huntington Beach, CA to safely and effectively restore the scene of a violent crime or serious accident.  Our technicians will work discreetly to get the scene restored to a safe condition and we will approach the situation with compassion for those who may be grieving.
A natural disaster can strike at any time and they typically happen at the most inconvenient times.  Regardless of the time of day, you need to respond immediately to damage caused by a fire, flood, or storm because the damage from these disasters will worsen until the restoration begins.  At ServiceMaster EMT, we are available 24 hours a day to provide emergency disaster restoration services in Huntington Beach, CA.  Our technicians will arrive promptly to your property any time of day to respond to emergencies.
Hoarding is a mental disorder that affects millions of people throughout the U.S.  Those affected by hoarding are dealing with anxiety and depression that make it difficult for them to remove anything from their home.  This causes clutter to build up to dangerous levels, increasing the risk of fire and injuries and creating unsanitary conditions.  If you know someone who hoards, you need to reach out to them and help them understand the importance of cleaning their home.  ServiceMaster EMT provides hoarding cleaning services to help those affected by hoarding in Huntington Beach, CA.  Our technicians will work with the affected individual to clear out unwanted items and restore the home to safe living conditions.
It is hard enough to deal with property damage from a disaster but if the damage is severe enough to require reconstruction, the situation will be much more difficult.  Floods, fires, and storms have the power to cause very serious structural damage that will require your property to be rebuilt and restored.  At ServiceMaster EMT, we provide reconstruction services to help rebuild heavily damaged homes and buildings in Huntington Beach, CA.  Our technicians can stabilize your home, form a complete reconstruction plan, and implement every step of the plan.
Residential and commercial properties that have recently undergone construction or renovation work do not always get properly cleaned up when the job is done. Sometimes, there's dirt and debris left behind which can make the area hazardous. This needs to be cleaned up to prevent people from suffering health problems and to prevent safety hazards. ServiceMaster EMT provides post-construction cleaning services in Huntington Beach, CA, to help homes and businesses that just had construction work completed. We will thoroughly clean your property of any dust, dirt, and other debris that was left over from the construction work to ensure you can come back to a property that is clean and safe to be in. To handle the claims process, we also reach out and work with your insurance provider.
Available 24/7
Our technicians at ServiceMaster EMT are available 24/7 to respond to emergency situation and can also provide free estimates for cleaning services. Give us a call at (949) 877-1999 for more information.
---
Related Disaster Restoration and Cleaning Services:
Restoration and Cleaning Services in Santa Ana, CA
EMT Restoration in Lake Forest, CA
Disaster Restoration and Cleaning Services in Los Angeles, CA
Restoration and Cleaning Services in Anaheim and Orange County, CA
Disaster Restoration and Cleaning Services in Santa Fe Springs, CA
Disaster Restoration and Cleaning Services in San Diego, CA
July 10, 2020
Alfredo Pena
Las Vegas, NV
The service we received was very professional. They communicated at all times. They let us know when they were heading over what they were gonna do why they were doing and why it needed to be done and when they were done they explained everything that was done again. I was never left in doubt as to what was being done in my home. They were clean about the work,respectable and with the pandemic they kept their masks on at all times. Overall just a wonderful experience.
July 9, 2020
Seth Kaufman
Aliso Viejo, CA
Javier is the consummate professional. He works hard and takes special care of his assignments and the responsibilities that come with it. He is always accessible and provides accurate updates. Having to go through similar issues in 6 months, I'm glad to have Javier assigned both times. Hopefully it won't happen again, but if it does I feel confident that the job will get done the right way if Javier is my PM.
July 8, 2020
David Ayres
Las Vegas, NV
I have been very satisfied with the service and thoroughness of the personnel I have dealt with at a time when we needed help. They were guiding and professional in explaining the 'process' to get us through the needs of the developing "project fix". The timing was great to go from one step to the next. We dealt with Brandon with the initial field work and now with Tina at the stage where we need the coordination of the demo crew and scheduleing for remediation.
More Reviews