You never know when a storm, flood, or fire might strike and each of these disasters could possibly cause deep structural damage that requires construction services to fix.  When your home or building sustains this level of damage, the aftermath can be very frustrating and leave you feeling like you have nowhere to turn.
At ServiceMaster EMT, we are ready 24 hours a day to provide construction services in Huntington Beach, CA to stabilize your home or building and form a plan to rebuild it.  Our technicians will create a detailed reconstruction plan and keep you informed of our progress so that you understand the situation.
Construction Services Huntington Beach, CA
Significant damage to your property is extremely stressful because it completely disrupts your life and leaves you to deal with the aftermath before you can get your life back on track.  If you are not sure what to do next, ServiceMaster EMT is here to help.  We provide effective reconstruction services to get your home or building rebuilt as soon as possible and we will keep the process simple to help ease some of the stress.
Our technicians are highly trained to handle every step of the construction process and the project will be supervised by a project manager that will ensure that each step is done properly.  The project manager is also available throughout the process to answer any questions you may have.  Our reconstruction services are ideal for damaged homes, apartment buildings, high-rises, and commercial buildings.
Our complete reconstruction services include:
Complete planning, scheduling, and management of the construction
Thorough assessment of the damage
Controlled demolition
Free estimates
Report of all repairs
Consultation and design
Building stabilization
When a major natural disaster strikes your home, there is usually little or no warning and the damage can become very extensive very quickly.  Our technicians respond to these situations with emergency reconstruction services that consist of the following steps: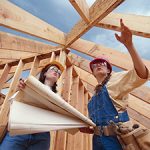 Board up services
Odor removal
Backup electricity
Electronics restoration
Data and document recovery
Sublimation drying
Project management and consulting
Antiques and fine art restoration
Available 24/7
Major damage to your home or building can really put your life on hold but we can help get you back on track with our reconstruction services.  We are ready to respond to emergency disasters and have your home or building stabilized as we work out a construction plan.
You can reach us 24 hours a day (949) 877-1999 for emergency reconstruction services in Huntington Beach, CA.
---
Related Reconstruction Services:
Reconstruction Services Anaheim, CA
Reconstruction San Diego, CA
Construction Services Los Angeles, CA
Construction Services Lake Forest, CA
Construction Services Santa Fe Springs, CA
Construction Services Santa Ana, CA
Construction Services Ontario, CA
More Reviews