(714) 975-8448
Construction projects often involve hazardous work sites and even after the job is complete, it is common for the site to still contain some hazards.  Sometimes building materials and debris such as nails and screws are left behind as well as a significant amount of dirt and dust.  ServiceMaster EMT provides post construction cleaning services to clean and restore residential and commercial construction sites in Anaheim, CA.  We will effectively clean up the site and remove any potential hazards.
Construction Cleaning Anaheim, CA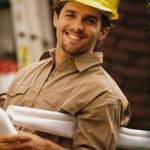 The biggest problem caused by construction projects is that they create a lot of dust that will spread through the home or building and settle.  This dust can not only cause issues with the HVAC system from floating around in the air, but also increase the risk of negative health effects such as allergies or respiratory problems.
Our technicians can thoroughly remove all dirt, dust, and debris left behind at a construction site in compliance with local codes and insurance requirements.
The post construction cleaning services we provide include the following:
Paint overspray cleaning
Air diffuser dusting
Light fixture cleaning
Restroom fixture cleaning
Spot cleaning of walls and interior glass
Vacuuming and spot treating carpet
Damp mopping of hard surface floors
Post Construction Cleaning Plan
We create a post construction cleaning plan that is specific to the needs of our clients to ensure that the area is cleaned up effectively.  Our technicians will start by assessing the construction site to create a cleaning plan based on what needs to be done and determine a timeframe for completing the work.  A copy of our cleaning plan along with a detailed estimate will be provided to you and your insurance company.  One of our field supervisors will make sure the cleaning plan is carried out and answer any questions you may have throughout the project.
Free Estimate
If you have recently had construction work done in your home or business in Anaheim, CA, contact ServiceMaster EMT to make sure the area is clean and restored before using the area again.  We will make sure all dust, dirt, and potentially hazardous debris is completely removed.
We are available at (714) 975-8448 to learn more about our post construction cleaning services.
---
Related Post Construction Cleaning Services:
Post Construction Cleaning Huntington Beach, CA
Post Construction Cleaning Lake Forest, CA
Post Construction Cleaning San Diego, CA
Post Construction Cleaning Santa Ana, CA
Post Construction Cleaning Santa Fe Springs, CA
Post Construction Cleaning Los Angeles, CA
Post construction Cleanup Ontario, CA
May 2, 2021
Sandra Hunt
Las Vegas, NV
Brandon did an excellent job on water damage demo work. He is extremely knowledgeable, punctual and goes out of his way in the areas of communication, cleanliness/protection of affected/non affected areas and worked tirelessly to get the job done-including weekends. I would highly recommend Brandon with Service Master Restoration
More Reviews