When major events occur on your property (e.g. floods, tornadoes, blizzards, fires, mold growth, pest infestations, etc.), the amount of damage that can be sustained ranges wildly. In some cases, only minor touch-up work is required; in others, major restoration and construction efforts are needed.
ServiceMaster by Metzler provides this and more through our comprehensive reconstruction services in the Rosemont, IL area. Our technicians have both the training and experience necessary to restore your home or office space to its original condition.
Damages Caused by Disasters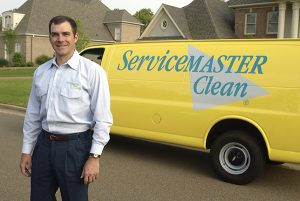 In scenarios where your property is severely damaged on a structural level, quick and decisive action is critical. Waiting will only bring about greater levels of damage. This is why we keep our phones open 24/7, and respond as quickly as possible to emergency situations in Rosemont, IL. When you choose to work ServiceMaster by Metzler, we can help from initial evaluations and emergency site stabilization all the way through the end of reconstruction and restoration efforts.
Reconstruction from Natural Disaster
ServiceMaster by Metzler understands how disruptive severe property damage can be to your everyday life in both residential and commercial contexts. This is why we pride ourselves on doing everything possible to limit your headaches, and get you through the reconstruction process smoothly. One way we do this is by being your sole point of contact. We work with the best carpenters, electricians, plumbers, handymen, and other professionals in the construction industry, and effectively manage projects through fruition.
Some of the specific items that we are happy to provide through our reconstruction services here at ServiceMaster by Metzler include:
Emergency board up and building stabilization services.
A thorough inspection and complete evaluation of the extent of the damage.
Controlled demolition and debris removal.
Accurate cost estimates and a detailed scope of needed repairs.
Consultation, design, and acquisition of any required permits.
Assistance with insurance claims, and agreement on pricing with your insurance company.
General construction (e.g. electrical work, carpentry, plumbing, painting, roofing, siding, flooring, etc.).
Effective project management from scheduling and planning through final inspections.
Full service reconstruction, remodeling, and restoration.
Compliance with all codes, and regular quality control inspections.
Restoration and Reconstruction
While you certainly might not need all of the services detailed above, or may even need additional services, this is simply an outline. Regardless of your property's condition, our highly trained technicians will be able to assess what is truly needed, and provide it more than adequately. No matter what disaster has occurred on your property, our experts will get the job done right.
We are available 24 hours a day, and respond to emergency scenarios as quickly as possible in order to limit the extent of any damage incurred. We have proudly serviced property owners for years, and look forward to giving the community greater peace of mind into the future.
If you would like to take advantage of our reconstruction services here at ServiceMaster by Metzler, please feel free to contact our representatives at (847) 380-7888 in the Rosemont, IL area.
Related Reconstruction Services
Professional Reconstruction Services in Elk Grove Village, IL
Emergency Reconstruction in Prospect Heights, IL
Reconstruction Company in Des Plaines, IL
Reconstruction Professionals in Chicago, IL
Emergency Reconstruction Services in Park Ridge, IL
---
Recent Reviews
---