Among all the types of damage found in a home or building, water damage can happen quickly. Unfortunately, untreated water damage can have a far reaching consequences for people living in Tempe, AZ. This is because it can spread to the rest of the property and ruin the structural integrity of your property. Despite the damage it causes, the potential sources are numerous, including burst pipes, leaks, heavy rain, sewage backups, humidity, and more.
Fast Track Restoration AZ offers top-tier services in water damage restoration and water damage cleanup for Tempe, AZ. Our technicians are available 24/7 and are trained to respond immediately to limit the water damage within the affected area. We will also contain the damage within the affected area to prevent additional time and money spent during the process.
Water Removal in Tempe, AZ
Water Damage is harmful but standing water is even worse. The source of this can be from either a flood, sewage back up, toilet overflows or leaks and cracks on the walls. Removing standing water is essential because it can attract various mosquitoes and insects which can be a dangerous cause of diseases. When you're property is affected by a stagnant water, contacting a nearest restoration company is essential. Fast Track Restoration has the right industry tools and supplements to remove standing water as soon as possible from your property. Call today at (480) 781 4836 to speak to our water damage restoration expert who will provide you free estimate and can save you from this event.
Water Damage Cleanup-Why is it Essential?
There are a number of building materials that are able to absorb water quickly. Among them include wood, insulation, drywall, and furnishings. In this situation,a timely water damage cleanup is important. If not, these materials will become permanently damaged and will create a huge loss.
Another top concern after water damage is the chances of mold growth. Mold  usually occurs where there is excessive water, leak, dampness and moisture. These spores can have a deadly reaction on health and safety for humans and living beings around. You cannot take the damp smell lightly. Unfortunately mold loves to grow in these places and can make it a big deal. Inhaling mold can be dangerous. It can cause various respiratory issues, allergies, skin irritation and can make your brain feel fatigue. Thus to avoid these problems, it is best to get the damaged treated and have a mold-free surrounding.
For More Information on Water Damage Restoration, Watch RestorationMaster Video:
Professional Water Damage Restoration in Tempe, AZ
If you happen to be a victim of water damage, it is important to call Fast Track Restoration AZ as quickly as possible. Our professionals are both licensed and experienced to respond right away, extract the excess water, repair the structural damage, and remove lingering odors.
The project begins with an initial assessment to determine the scope of the project, followed by continuous monitoring to ensure a smooth process. Our technicians also use advanced drying and extraction equipment to remove the water as quickly as possible. Our cleaning products will also eliminate mold-encouraging bacteria to restore safe and healthy living conditions. Finally, we will work with your insurance provider to ensure a smooth claims process.
Fast Track Restoration AZ follows a multi-step water damage restoration process that includes all of the following steps:
Immediate response– We respond right away whether it is day or night and arrive quickly on-site for the job.
Initial inspection- We evaluate all the affected areas, building materials and other elements to understand the effect of damage.
Removal of the source-We identify the source and stop it from happening again. If not, your house will be exposed to same issue again and again
Water extraction- We extract and remove the standing water with our specialized tools and equipment in order to save you from all the potential dangers.
Development of restoration plan-Once when the situation is free from threats, we develop a full structural plan based on your approval to begin restoring the property damages and its belongings.

Structural repairs and drying- Similar to water extraction, we use industry recognized fans and dehumidifiers in order to prevent any dampness and mold. In support to that, we conduct a structural repair services of the items that were damaged during the incident.
Continuous monitoring- Once the restoration process ends, we closely monitor if there are no any suspense leaks or issues that can be rectified then and there.
Application of anti-microbials- We completely sanitize and clean the area for your use before leaving the space.
Assistance with insurance claims- We help in filing and documenting the damage for you to make the process as easy as possible.
Water Damage – Do's and Dont's
Following are a list of guidelines that you can follow before we arrive:
Do: Turn off the Water Source
Do: Keep your furniture and belongings safe
Do: Open windows for ventilation and drying
Don't: Use household vacuum to dry out the water area
Don't: Go near from the electricity
Don't: Switch to heater to dry the water
Best Water Damage Restoration Services in Tempe, AZ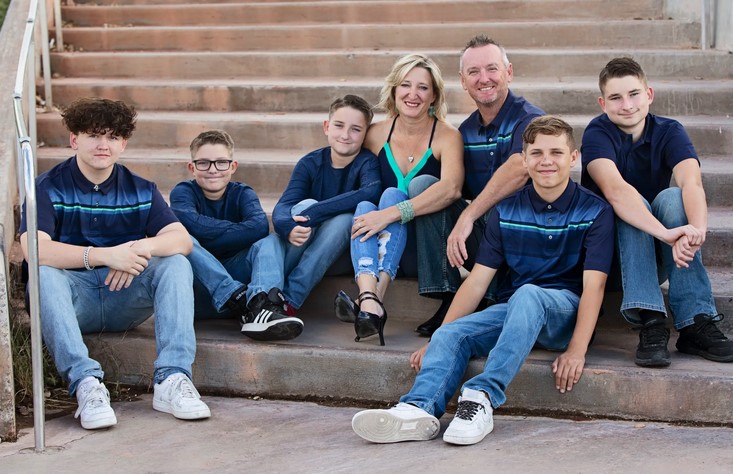 Are you living in Tempe, AZ? Flooding and standing water is a huge issue. If you have found water damage on your property, it is highly recommended to call Fast Track Restoration AZ to prevent the problem from becoming worse.
Fast Track Restoration AZ is available 24/7 at (480) 781 4836 in Tempe, AZ to provide emergency services in water damage restoration and water damage cleanup for Tempe, AZ. We provide free estimate.
---
Related Water Damage Services Near Tempe, AZ:
Water Damage Restoration Company in Mesa, AZ
Flood Cleanup Experts in Scottsdale, AZ
Water Removal Services in Phoenix, AZ
---
More Info:
Water Damage Restoration FAQ'S
Important Tips for Recovering from Storm Damage
How to Prevent Water Damage Behind Shower Tiles
Why Water Damage Claims are Denied|Top Reasons