Mold doesn't need much to survive; simply moisture and organic building materials. In fact, it can grow almost anywhere on your property given the right conditions. As it grows, it causes critical damage to the structural materials, even threatening the health and safety of everyone on the property.
Fast Track Restoration provides mold removal and mold remediation services in Tempe, AZ for both residential and commercial properties. Our technicians are licensed and certified to remove all mold cases at their source. We will also contain the damage within the affected area while restoring it efficiently and effectively.
Call Fast Track Restoration AZ today at (480) 781 4836. for mold remediation in Tempe, AZ. We provide free estimate and give 100% satisfaction.
What Causes Mold Growth?
Toxic mold need wet and damp surfaces to grow. Following are some of the top common reasons on why mold grows within one's home and business property, such as:
Pipe leaks
Pipe bursts
Appliance malfunctions
Sewer backups
Flooding
Heavy rain
Excess humidity
poor ventilated basements and bathrooms
Mold Removal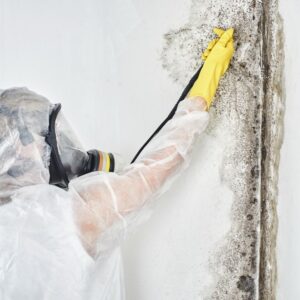 The only requirement for mold to thrive on a property includes moisture, or even untreated water damage. It usually thrives on food sources that include wood, drywall, furnishings, and other porous materials. If not treated, mold can also cause severe health effects including breathing issues, allergies, and even cancer in the long run. Unfortunately, mold grows in hidden and dark places, including corners of your house, walls, attics and underneath the sink and carpets.
The most important step to take upon encountering the fungus is to prevent it from spreading by cutting off the moisture source. First lower the humidity percentage within the building by turning on the fan or dehumidifier. If weather conditions allow, you can also open the windows and doors to allow air to circulate throughout the property.
Then call Fast Track Restoration AZ for mold removal and our technicians will respond right away to limit the damage and restore the affected area.
Professional Mold Remediation in Tempe, AZ
Fast Track Restoration AZ is dedicated in providing fastest and effective mold remediation services in Tempe, AZ for both residential and commercial property owners. Upon our arrival, we will conduct a visual inspection to locate the mold growth. If the property requires testing, we can provide referrals to determine the location of all cases. We will then proceed to cut off the source, remediate the mold, conduct the structural repairs, deodorize the area, and work with your insurance provider, if needed. With our services, you can be completely sure that all mold cases are gone and will not return in the future.
Our mold remediation services include the following procedures:
Removal of the mold source
Containment of the damage
Cleaning and disinfection of affected surfaces
Structural decontamination
Mold remediation
Water removal if required
Structural repairs
Content cleaning
Mold Restoration- Do's and Dont's
Mold Restoration is a time-consuming process. We do not recommend you to deal with this problem alone. Thus it is imperative to hire a professional immediately. Until we arrive, there is a list of do's and dont's that we expect you to follow, such as:
Do: Keep pets, children and older adults away from the affected zone
Do: Turn off the HVAC system
Do: Look out for the water damage
Do: Document the damage with pictures and videos
Do: Open the windows and doors for some ventilation
Don't: Disturb, poke or peel the mold
Don't: Wash or scrub the mold
Don't: Vacuum the mold
Don't: Panic or worry.
Best Mold Remediation Services in Tempe, AZ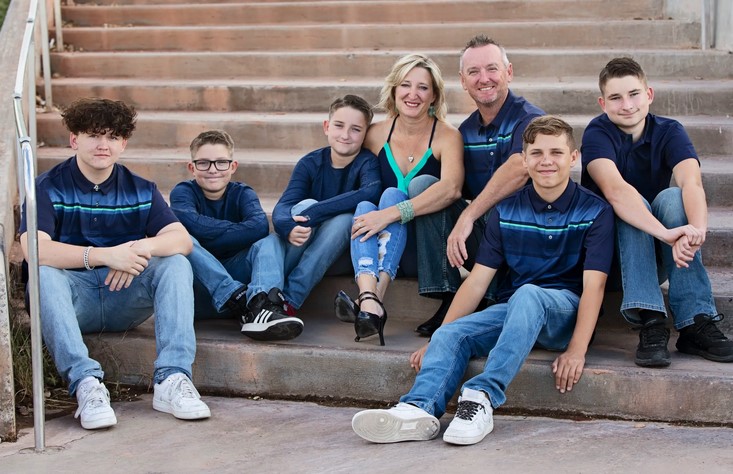 While it can start small, mold growth is problematic for anyone and everyone. This is because it will spread if ignored and even cause severe negative health effects or diseases. But don not worry. Our technicians of Fast Track Restoration AZ are available 24 hours a day to restore the property using professional cleaning products and equipment. If you've suspected or discovered mold in your bathroom, basement, attic or in any other hidden corners, contact us immediately.
Fast Track Restoration AZ is available at (480) 781 4836 to provide complete mold removal and mold remediation services in Tempe, AZ. We provide free estimates.

---
Related Mold Damage Services Near Tempe, AZ:
Black Mold Removal in Scottsdale, AZ
Mold Remediation Experts in Phoenix, AZ
---
More Info: