Mold is incredibly common and can be easily found in homes and commercial buildings. Ideally, mold grows in areas with high temperature, high humidity, wet conditions, dampness and poor air quality.  Did your house recently experience a water damage or any of the above conditions? There is a chance that you might have mold in your property.  Fast Track Restoration AZ provides 24/7 emergency services in mold removal and mold remediation in Scottsdale, AZ.  Our mold remediation experts will prevent the mold from spreading and will quickly remove the mold from your home or commercial setting.
Physical Signs of Mold in Your House or Office
Below are the 9 signs that can tell you that you have mold or mildew inside the property:
Foul smell
Fuzzy patches on walls
Black spots on walls
Discoloration of paint
Dark grout
Dirty tiles that don't look like dust
Your property has history of leaks and plumbing issues
Difficult to breathe inside
Musty smell in furniture and other belongings
Common Places to Find Mold
Below are some common places where you can easily spot mold
Basement
Shower areas and bathtubs
Air vents
Crawlspace
Wherever there is water damage
Kitchen cabinets
Refrigerator
Attics
Furniture
Mold Removal in Scottsdale, AZ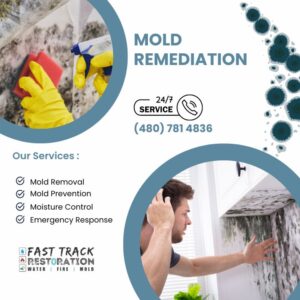 All it takes for mold growth to appear is a source of moisture such as excess water or humidity and a food source which can be wood or drywall.  The most effective method of mold control is to address water damage and keep the humidity level low but if you do discover mold, it is important to take immediate action or it will spread throughout the building.  At Fast Track Restoration AZ, our technicians are trained and certified to safely remove mold growth using the proper methods and equipment.
Our mold removal services include:
Complete removal of mold growth
Cleaning and sanitization of affected surfaces
Location and repair of the moisture source
Containment of the mold affected areas
Repairing and restoring any contents damaged due to mold
Assisting with insurance claims
Best Mold Remediation in Scottsdale, AZ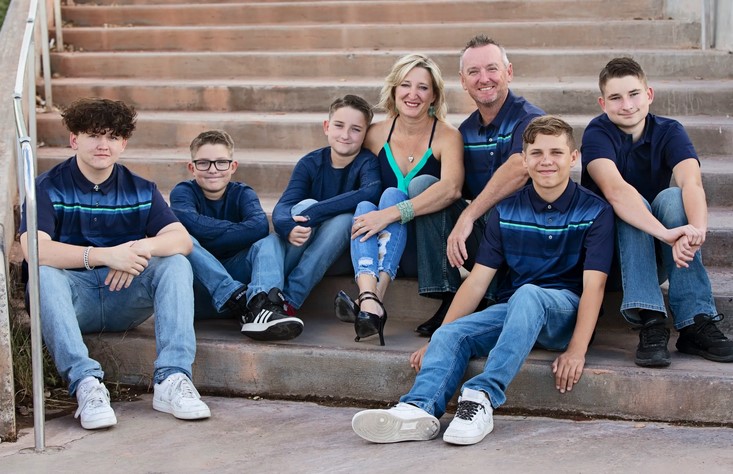 Mold growth is a major problem in a home or building because it will spread and cause property damage if ignored. On top of that exposure to mold spores can cause allergies or infection, leading serious health issues.  Contact Fast Track Restoration AZ once you discover mold growth for mold remediation in Scottsdale, AZ.  Reacting quickly is the most effective way to prevent mold from spreading and avoid the related health effects.
Call us 24/7 at (480) 781 4836 for mold remediation services. We provide free estimate.
---
Related Services Near Scottsdale, AZ:
Black Mold Cleaning in Phoenix, AZ
Black Mold Removal in Tempe, AZ
---
Mold Damage More Info: