How Small Businesses Can Grow Their Customer Base
Running a small business can be very rewarding yet challenging.  Small business owners must put a lot of work in to manage the day-to-day operations of the business as well as market their business and develop a growing customer base.  While small businesses in some small industries benefit from repeat customers, businesses in industries like the restoration industry do not get much for repeat customers and must instead focus on always generating new customers.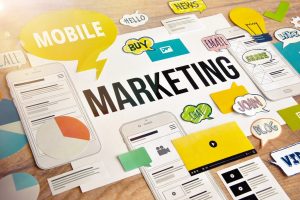 Expanding your customer base requires a consistent and effective marketing effort.  Small businesses must develop their brand identity and identify their target audience, as well as develop and implement a digital marketing plan to increase their brand awareness, drive more traffic to their website, and generate more leads.  A successful marketing plan generally involves coordinated strategies across several channels to strengthen your brand visibility and awareness and reach your target audience to attract new customers.
In this guide, we will discuss how to build marketing strategies for small businesses to help get new customers and generate more leads.  With an effective marketing plan in place, small businesses will not have to stress about attracting new customers to stay in business.
Marketing Strategies for Small Business
The major challenge when it comes to small business marketing is getting your name out there and distinguishing your business from your competition.  If you run a small business such as a restoration business that relies on new customers, it is crucial to take the following steps to develop an effective marketing plan:
Define your Brand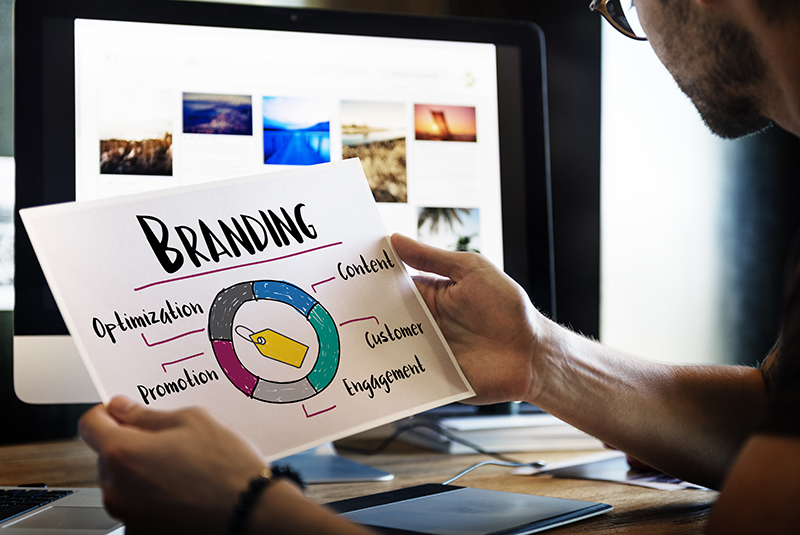 The first thing you need to do to successfully market your small business is define your brand.  Your brand should be more than consistent logos, colors, and fonts, it is also built on your story.  Work on building the story of your brand including how your business started, why your business started, and why you do what you do to help your customers.  Potential customers should be able to identify with your brand story and why you are in business to serve them.  Without a good brand story and identity, you will have a hard time resonating with potential customers.
Create Brand Awareness
This is especially important for small, local businesses because your reach is starting small.  Once you have identified your brand, you need to spread the awareness of your brand so that potential customers not only hear about your business, but also gain some idea of who you are before ever interacting with you.  Consumers tend to feel more comfortable working with a business when they already have an idea of who that business is and what they are about.
The most effective ways to build your brand awareness are through content marketing, social media marketing, and networking.  Creating good content is important as content like blogs, videos, newsletters, website landing pages, and more allow you to convey who you are as a business and how your products and services can be valuable to potential customers.  Your content should appear on your website as well as your digital channels including your social media profiles.  To successfully raise brand awareness, you also have to identify and reach your target audience which we will explain in more detail below.
Do Market Research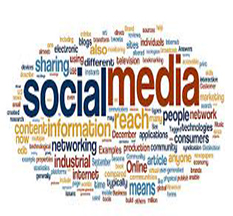 Conducting some market research within your industry is a great way to start to identify your target audience.  First do some research on your industry within your service area to assess the saturation of the market, identify where your products or services can fill a void, and determine an appropriate price point.
To help narrow down your target audience, engage in social listening on Facebook, Twitter, Reddit, Quora, and other digital channels.  On these channels, you can observe the problems people face as well as the questions they ask to identify their common pain points.  This information will help you identify who you should target.
Create a Customer Persona
You can gain a further understanding of your target audience by using the information from your market research to create a customer persona.  The customer persona is fictional, but also a true representation of the demographic, personality, and pains of your real target audience.  Consider the age, gender, occupation, income, and marital status of your ideal target customer.  For example, the ideal target customer for a restoration business may be middle class homeowners that are likely to be married.  Putting this customer persona to paper will give you a much clearer idea of the real-life customer you are trying to target.
Find Your Target Audience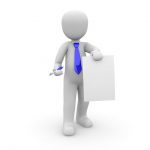 Now that you have a good idea of who your ideal customer is, the next step is to find them.  Where do they live and hang out in your community?  Where on social media can you find them?  What are their hobbies and interests?  If you are having a hard time finding your target audience, look at the audience your competitors are targeting and answer the previous questions as they pertain to them.
Some small businesses may feel like they are limiting their potential for growth by targeting a specific audience.  However, it is important to remember that not everyone is a potential customer.  It is better to focus your marketing efforts on a select group of people who are much more likely to become your customers than on larger groups of people who are less likely to be customers.
Create a Website
It is difficult for any business, especially small businesses, to generate more customers without a website.  Most consumers begin their search for a product or service online and if your business does not have a website, you will lose many potential customers to your competitors who do.  Also, having a website gives potential customers a place to go to be introduced to your business or learn more if they have already heard of your brand.
The best strategy is to work with a professional web designer to build a custom website for your business.  Web design professionals can create unique, user-friendly web designs and navigation that incorporate your branding.  If you do not have it in the budget to create a new website with a professional web designer, you can create a WordPress website on your own that is easy to maintain, or work with a lead generation company and build web pages for your business on an already established lead generation website.
Determine Your Marketing Budget
Now that you have identified your brand and target audience and created an online presence with your website, you need to form a marketing plan to raise brand awareness and promote your website while appealing to your target audience.  Before you can put together a marketing plan, you first must determine your budget.
Small businesses are likely to have limited marketing budgets and they may not have the resources to handle their marketing in-house.  It could benefit small businesses to work with a marketing professional who can help you determine an appropriate budget based on your industry, competition, and products or services.  These professionals can then work with you to create a strategy to achieve your marketing goals while staying within your budget.
Choose Your Marketing Channels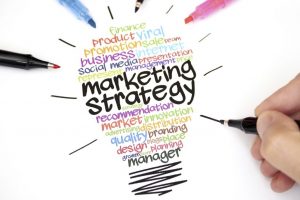 There are many marketing channels you can use to market your business, especially when it comes to digital marketing.  A successful marketing campaign utilizes multiple marketing channels to reach their target audience.
When choosing which marketing channels to focus your efforts, you must first consider your target audience, and on which channels you are most likely to find them.  As far as social media, Facebook is a good start, but your audience may not be as strong on Twitter or Instagram.  You should choose to market on channels that make sense for your business as far as your marketing goals and reaching your target audience.
The following are marketing channels you should consider:
Email: Email newsletters are an effective digital marketing channel as you can send information about your business including special offers right to the inboxes of your audience. You can get subscribers to your email newsletter by including a sign-up form on your website.  Emails convert at a higher rate than other digital marketing channels as those who sign up for your newsletter already have an interest in your business.  Just make sure that your emails are well designed so those receiving them know they are legitimate emails from your company and not spam emails.
Social media: Having a presence on social media can help your business reach a wider audience. For most businesses, it is probably best to focus on a couple of social media platforms where they are most likely to find their target audience than to build and maintain a presence on all of them.  Your business should consider the following social media platforms:

Facebook: Facebook allows businesses to converse with their customers directly through comments and direct messages. By reading and responding to customer comments on your posts, you can better understand their concerns and build a more personal relationship with them.
Instagram: Instagram is a more visual based platform and you need to post consistently to build followers and keep them engaged with your content. Influencer marketing is also a possibility with Instagram.
YouTube: YouTube is a great channel for demonstrating products or services. Making decent videos is relatively easy with smartphones and editing software and demonstration videos can get a lot of views.  Check to see if your competitors have YouTube channels and their level of engagement to see if starting a YouTube channel may be worth it for your business.
Twitter: Twitter is different than the other platforms as it is not visual and not usually a place for conversations. However, businesses can still build a presence on Twitter with responses to customers and competitors and posts with links to their website.

Pay-per-click (PPC): Pay-per-click ads are targeted ads that that show up in search engine results pages (SERPs) and redirect those who click on them to your website. Your business will pay a small fee each time the ad is clicked.  This can be a good way to increase your customer base.
Online networking: As your brand awareness grows, other businesses and influencers may become interested in collaborating with you for various marketing efforts. Another business may want to submit a guest blog for your website or create a YouTube video with you.  These collaborations introduce your business to a new audience and build valuable links back to your website.
Website: It is important to remember that your website is a marketing tool as it is the "home base" for your online presence and the first introduction of your company to many potential customers. Engaging in good search engine optimization (SEO) practices will help your website rank well in the SERPs and drive more traffic.
SEO Marketing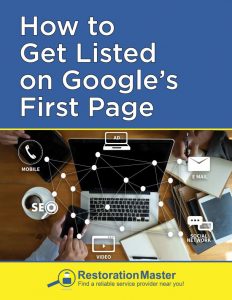 Earlier, we discussed the importance of creating a well-designed, user-friendly website that introduces your business to potential customers.  However, creating a website is not enough, your website must be found online for it to have a positive impact for your business.
Search engine optimization (SEO) is the practice of optimizing your website for search engines like Google.  This includes optimizing your title tags, web pages, and blogs with relevant keywords, creating new content on a regular basis, and maintaining the technical aspects of your website which will help increase your rankings in the SERPs.  Appearing at or near the top of the organic search results on Google is the best way to market your business.
It takes time and money to form and implement an effective SEO strategy and it helps to have some level of expertise.  Many small businesses work with an SEO agency to help implement and manage their SEO marketing.
Start a Blog
One of the best ways to engage with your audience and create fresh content on a regular basis is to start a blog on your website.  Write blog articles that your audience would find valuable and informative and post them on your social media channels to get more views and engagement.  Quality blog articles will help you further build a connection with your audience through engagement.
Set Up Tools to Get Reviews
Customer reviews have a big influence over the decisions of consumers, and they could be a big help to small businesses.  Many people look up reviews for a business before making a decision and good reviews will help sway their decision.
Set up a Yelp account to receive reviews as well as a Google My Business page to get reviews on Google.  Make sure you respond to as many reviews as possible, good and bad, to increase engagement and start a dialogue.  Setting up your Google My Business page also has the added benefit of having your business show up in Google Maps for relevant searches.
Advertise
Traditional advertising such as print, TV, and radio are still effective for getting your business name out there and on the minds of customers.  You should consider investing in traditional advertising as it can be especially helpful for local small businesses.
Invest in Outreach
You can complement your advertising efforts by investing in outreach through text message marketing services and social media platforms.  Facebook and other social media outlets allow you to pay to promote your page to a wider audience.
Lead Generation from RestorationMaster
Small businesses must put the work in to market their business to attract more customers but the time, effort, and money it takes is worth it when it results in a growing customer base.  The small business marketing strategies listed above can benefit any small business looking to expand their customer base within their service area.
The main reason small businesses focus on getting new customers is that they rely on new leads to convert into sales.  Restoration businesses especially need to regularly generate new leads to grow their business.  At RestorationMaster, we help businesses in the restoration industry with cost-effective lead generation services.

Restoration businesses who join RestorationMaster will get micro-site pages on our website that are geo-based and highly optimized to attract relevant local search traffic.  The leads you get from us are exclusive to your business, all you have to worry about is converting the leads into sales as we handle the SEO and maintenance of your micro-sites on our high-performing website.
We can generate water damage leads, fire damage leads, mold remediation leads and more for restoration contractors.  You can reach RestorationMaster at (888) 860-7679.