Google SEO Tips for Contractors
No matter the industry, all businesses benefit from having good rankings in the Google search engine results pages (SERPs).  This is no different for restoration contractors as people who need the help of a contractor often go right to Google to start their search.
In fact, it is very important for restoration contractors to rank in the Google SERPs, especially for local search results, to generate leads from those in need of services.  If you don't appear high in the SERP rankings when a potential customer needs your services, then you are likely to lose this lead to your competitors.  Strong local SEO and good rankings in the SERPs can help restoration contractors generate more leads and improve their conversion rates.
In this guide, we discuss the importance of local SEO for contractors as well as tips to improve your rankings on Google.  Improving your local online presence will increase your lead generation and help you close more jobs in your service area.  If you think that your business needs additional help to improve your online presence, you can work with a local SEO professional or lead generation service provider.
People Search Google for Contractors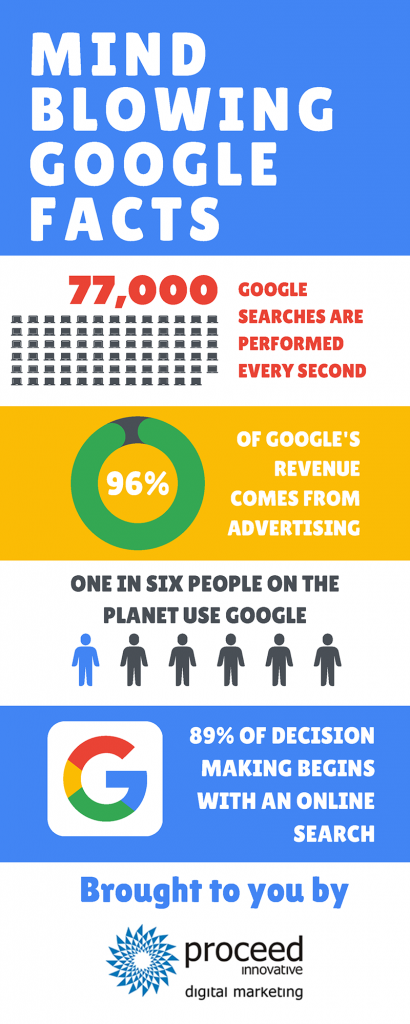 Google has long been the most used search engine and when people are in a situation in which they need a restoration contractor, they are most likely to go to Google.  The searches for local contractors specifically have grown over the last few years which means that contractors must be present on Google to have a chance at capturing these leads.
Contractors are highly searched on Google for the following reasons:
Most People Can't Do Home Restoration and Repair
In past generations, it was common for homeowners to make repairs and renovations themselves.  However, the newer generations of homeowners are less likely to have the knowledge and skill to fix problems in their home, especially if the problem requires extensive or complex renovation and repair.  This means that whenever someone needs restoration or repair work for their home, they are more than likely to call a professional to handle the job.
As a contractor, your services are invaluable to most homeowners who cannot make home repairs or restore damage from natural disasters themselves.  The value and demand for a good contractor has never been higher.  Therefore, a high percentage of homeowners will go to Google to search for a contractor when there is a problem that needs to be fixed.  Having excellent rankings in the Google SERPs puts you in position to get some of these leads.
People Trust Google Results and Reviews
When people need the help of a contractor, they want to make sure they hire a professional they can trust.  Too many people have had bad experiences with unlicensed contractors who charge too much for shoddy work.  Consumers now put a lot of trust in Google to show them reputable businesses when they search for contractors.
People who search for contractors can check out the credentials of local businesses and read Google reviews that appear in the search results.  According to a study by BrightLocal, 87 percent of consumers read online reviews of local businesses before making a decision and they are likely to trust online reviews as much as recommendations from people they know.
People Are Already Searching for Your Services
People who are searching for a contractor are more likely to enter search queries for specific services than for something general or the name of a specific contractor.  For example, someone who has a flooded basement is more likely to search for something like "flooded basement cleanup" or "flood damage repair" instead of "restoration contractor."
If you do not believe that people in your area actually search for the specific restoration or repair services that you offer, you can check yourself with a free Chrome extension called Keywords Everywhere.  With this extension, you can enter a keyword or phrase for your services into Google and see the volume of searches in your local area as well as the top results for that search query.  There is also a sidebar of related keywords and phrases that shows the search volume for each.  This tool is useful for showing you what people in your area are most likely to search for when they need the services of a contractor.
Now that you know that consumers trust Google to help them find a reputable contractor and that people do search for the services you offer, it is time to improve your rankings in the Google SERPs so you can generate quality leads.
Improve Rankings to Create Exclusive Leads
Businesses that rank higher in the Google SERPs have been shown to get the most traffic and leads.  The leads that you get by ranking high in the SERPs are exclusive leads as consumers are turning to your company specifically and not pitting you against others in a bidding war for the job.  The goal of achieving high Google rankings is to create these valuable, exclusive leads.
There two main ways that contractors can generate exclusive leads; they can work with a lead generation website or create and maintain their own custom website.
Create a Website Optimized for SEO
A good website is not much help if it does not rank well with Google or have a strong online presence.  If your business does have a website, it is very important for it to be well optimized to rank well in the search results, specifically local search results.
Website SEO is an ongoing, multi-faceted effort that involves user and mobile friendly web design, regular creation of new, valuable content, and optimization of title tags, page descriptions, content, and images.  You should also focus on local SEO including optimizing your website for your main service areas and creating and managing a Google My Business (GMB) listing.
Unless you have someone in your company who understand web design and SEO, it is probably best to work with a professional that provides these services.  While building a website might be a one and done service, SEO is not.  Your SEO efforts must be continuous to not only climb up the rankings, but to hold your spot at the top of the rankings.  Slowing down your SEO efforts will only give your competition a chance to take your top spot and get the exclusive leads that come with it.
If you want to get the most out of your website, work with a digital marketing agency that provides local SEO services and can help you rank well for your main keywords within your service areas.
Web Design and SEO Services Expense
Working with a web design and SEO professional is the best option to get good results, but it can also be an expensive option.  The price of a good website alone can be high and ongoing SEO services come with a monthly cost.  For some local contractors, this option may be too expensive.
Lead Generation Websites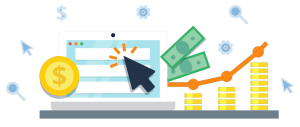 Joining a lead generation website is a less expensive alternative to building a website and paying for SEO services.  Many lead generation websites are already well established and have good rankings in the Google SERPs, but there are potential drawbacks with some of these websites.
Beware of lead generation websites that do not offer exclusive leads.  Many of these websites will get quotes from multiple contractors and the lowest prices are offered to the consumer.  This may result in underbidding and there is a chance you could lose a lead to a low-balling unqualified contractor.
The other main issue with some lead generation websites is that the potential customer does not contact you directly.  Instead, your business is given the lead and you must contact the customer yourself to convert the lead.  By the time a lead is brought to your attention, the customer might have already been contacted by a competitor who was also given the same lead.
If you want to work with a lead generation website to get good leads, look for a lead generation service provider like RestorationMaster that offers exclusive leads.
Lead Generation for Contractors with RestorationMaster
RestorationMaster is a lead generation service provider for restoration contractors that offers exclusive leads for less than the cost of web design and SEO services.  Our website restorationmasterfinder.com has a strong online presence and ranks well in the Google SERPs for relevant keywords.  When you work with RestorationMaster, you will be joining a website that is already highly optimized to appear in the local search results which will give you immediate exposure.
The other advantage to working with RestorationMaster is that the leads we offer are exclusive to you.  We will not work with other contractors in your territory and the leads we generate will contact you directly by phone.  This gives your business the opportunity to convert these leads yourself in real time and the customer will pay you directly for the job.

If you are interested in lead generation services for your business, contact RestorationMaster.  We specialize in generating quality water damage leads, fire damage leads, and mold remediation leads for restoration contractors.
You can reach us by submitting a contact form or calling us at (888) 860-7679.