How to Improve Your Brand Recognition
Your business is not just a functional entity that provides a product or service.  Think of your business as a brand with its own personality.  People are more likely to be attracted to brands and build brand loyalties, and brands can even become a part of a certain lifestyle.
While not every business can build its brand to become part of a lifestyle or subculture, all businesses can establish and build a brand that attracts more customers.  Start by imagining your brand as the personality of your business.  This will largely be determined by the nature of your business.  Restoration contractors, for example, should develop their brand around the ideas of trustworthiness and expertise as customers need to know they can trust contractors to effectively repair damage to their homes.  Also, consider your target audience when forming your brand identity because your branding will be much more effective if it appeals to your target audience in a personal way.
After developing your brand identity, focus on building brand awareness and recognition.  The more people who recognize and relate to your brand, the more you can grow your audience.  Cultivating an audience who trusts your brand will ultimately result in more leads and sales.
In this guide, we will discuss how to establish and boost your brand recognition as well as how to measure the success of spreading brand awareness.  Establishing a brand that resonates with your target audience and effectively spreading awareness of your brand will help you increase lead generation and grow your business.
What is Brand Awareness?
Simply put, brand awareness refers to how recognizable your brand is among your target audience and how familiar they are with your brand.  The concept of brand awareness may be a bit abstract, as it is difficult to quantify it, but it is very important from a marketing standpoint.  Brand awareness is valuable for your business because it can accomplish the following:
Build Trust
Building trust among your brand is very important in an age when customers can easily research your business and your competitors online and read customer reviews.  Customers need to know they can trust a business before deciding to make a purchase or call for a service, especially when it comes to hiring a restoration contractor.
When you create a brand around your business, you are giving your business a personality that people can relate to.  Customers feel like they can interact with a brand as brands tell stories and respond directly to feedback.  When customers know they can interact with and trust your brand, they may form a bond with your brand which turns them into a loyal customer.
Create Association
A brand name can become very powerful when it is associated with an action or object.  For instance, people will blow their nose with a Kleenex (instead of a tissue), use a Band-Aid (instead of a bandage), and Google something they want to know more about (instead of using a search engine).  These particular brands have worked their way into our vocabulary.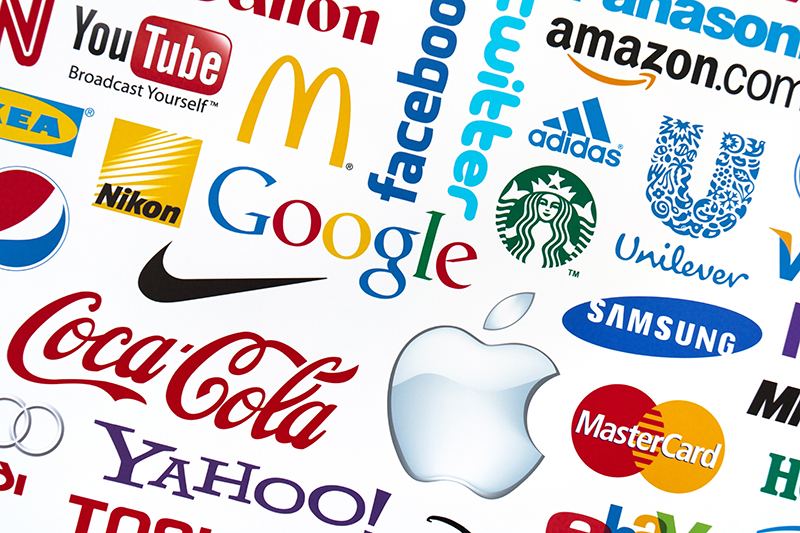 While not all brands will achieve this level of association, you can still build your brand to become associated with the product or service you offer.  You want your brand associated enough with what you offer that when people think of a product or service you provide, they instantly think of your brand.
Build Brand Equity
Brand equity refers to the value of your brand in the eyes of consumers.  This includes the types of experiences customers have had with your brand as well as the overall perception of your brand based on your branding and customer experiences.  You can build positive brand equity by highlighting the positive experiences customers have had with your brand and always building your brand awareness.
The more you build your brand awareness and recognition, the more consumers will begin to think of your brand without searching for it.  This will cause consumers to develop a preference and loyalty for your brand which will make them repeat customers and much more likely to recommend your brand to others.
Establishing Brand Awareness
Building brand awareness involves a consistent effort and it cannot be accomplished quickly or with just one marketing campaign.  Every facet of your marketing should be geared towards establishing brand awareness, including your website, advertisements, and social media presence to name a few.  When you have every aspect of your marketing strategy working simultaneously to promote your brand, you will be able to build your brand awareness much more effectively.
The following tips will help you establish your brand awareness:
Act more like a person: Part of building brand awareness and trust is relating directly to your target audience. Forming a personality for your brand is important as people relate to other people better than they do businesses.  You can make your business act more like a person by using language that is familiar with your target audience and responding to reviews and feedback in a consistent voice.
Be social with your audience: Social contact is a very important element of relationships between people, which means it is also important for the relationship between customers and your brand. The best way to be social with your audience is through your social media channels.  You can interact with your audience by posting questions, responding to comments, and sharing relevant content that they would find valuable.  Your customers will appreciate your efforts to be social with them without trying to sell them a product or service.
Tell a story: Telling the story of your business and working your story into your overall marketing message humanizes your business and gives you some authenticity. The narrative you create for your business can be based on whatever you want, but make sure your story is true.  Consumers are drawn to authenticity and they are not afraid to call out a business that is being disingenuous.
Produce shareable content: To establish brand awareness, you want the content you create to spread to help grow your customer base. One of the best ways to do this is to create content that can be easily shared, such as blog posts, videos, posts on social media, product pages, sponsored content, and more.  Having customers share your content will allow it to be seen by more people and help build trust as people are more likely to trust a brand that a friend or family member likes enough to share their content.
Increasing Brand Recognition
After you have established brand awareness for your business, you need to increase your brand recognition to reach a wider audience and strengthen your brand.  The following are some ideas to help boost your brand recognition.
Freemium Options
Offering freemium options, like offering a basic product or service for free, can help you build brand recognition.  The offer can be for anything including a product, service, estimate, gift, or trial period.  The point is to give potential customers an incentive to do business with you or allow them to experience your brand before spending money on your products or services.  For contractors who cannot necessarily offer a free product or service, you can offer a free estimate for your services.
Free Content
Content creation is a very important part of a marketing campaign and it plays a major role in increasing brand recognition.  Your business should be creating free content consistently that can be easily shared among your target audience.  Your content can take many forms including blogs and DIY guides, images, infographics, videos, and more.  Make sure you create content to go other places than just your website, including social media posts and guest blogs.  It is important to make sure that all content you create is easily accessible and shareable to help boost your brand awareness.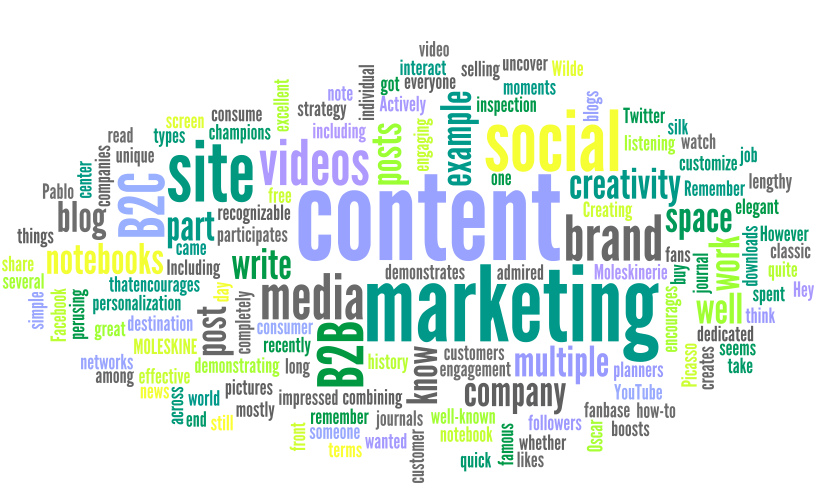 Content creation gives your company an outlet to further develop your brand by showing your personality and sharing your expertise.  Diversifying your content and posting it places outside of your website will expose your brand to new audiences which will attract more customers.  Quality content can strengthen your authority within your industry and create a strong, authentic connection to your audience.
Sponsor Events
Sponsoring events is a great way to expose your brand name to a much wider audience.  Businesses that sponsor events will have their name and logo on all promotional materials, including flyers and posters for the event, and can even put their branding on products sold at the event.  It helps for a business to sponsor an event that matches the personality established through their branding.  People will come to associate your brand with the type of event you sponsor.
Inject Personality into Marketing
We have already discussed the importance of creating a personality for your business that is at the heart of your branding efforts.  If you have a well-developed personality for your brand, you can inject elements of this personality into all of your marketing efforts, including advertisements.  Customers will develop a stronger connection with your brand when they can experience your personality in your marketing tactics.
Measuring Brand Awareness
We mentioned earlier that brand awareness is somewhat of an abstract concept as it is difficult to measure directly.  However, there are qualitative and quantitative metrics you can measure to get an idea of the status of your brand awareness.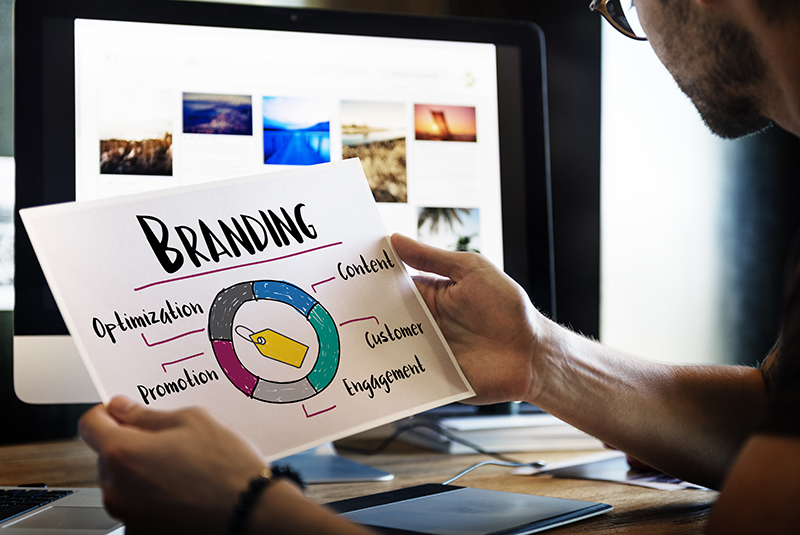 Measuring the following metrics will help you gauge your brand awareness:
Quantitative Metrics
Direct traffic: Direct traffic is the traffic to your website that comes from people typing in your URL. This will tell you how many people are deliberately visiting your website.  Direct traffic is a good metric for brand awareness because those who arrive to your website this way typed in your URL themselves which means they had prior awareness of your brand.
Overall website traffic: Your overall website traffic can give you some insight into how many people are seeking out and experiencing your brand. While you cannot tell how some of these visitors arrived at your website, all of the visitors were at least curious enough to check out your brand.
Social engagement: The engagement metrics of your social media profiles can give you a good idea of your brand recognition. The number of followers, comments, likes, and shares will show how many people take the time to interact with your brand.
Qualitative Metrics
Google searches and alerts: Setting up Google alerts and doing searches for your brand will show you how often your brand is mentioned by third parties. The more you find mentions of your brand outside of your website and social media presence, the more recognizable your brand is.
Social listening: This refers to mentions of your brand by third parties on social media. Using available tools, you can see who is mentioning and tagging your brand in their comments and posts.  When people are talking about your brand on social media, this shows that your brand awareness is growing.
Brand awareness surveys: Sending out surveys via email or social media is a great way to gather information about how people found your brand and how they perceive your brand. There are several tools you can use to create and send an online survey.
Keeping an eye on all of these metrics will help you gain an understanding of your brand recognition, how far your brand has spread, and how people interact and perceive your brand.  You can also find ways to make adjustments to your brand awareness efforts to better achieve your goals and improve brand recognition.
Lead Generation Services from RestorationMaster
Your brand is what attracts new customers and creates loyal customers because it gives them something about your business that they can interact with and relate to.  Creating a relatable brand and taking the time to increase your brand awareness will lead to increased traffic to your website, more leads, and a higher ROI.

If you are a restoration contractor having a hard time getting quality leads for your business, you can work with the professionals of RestorationMaster.  We provide lead generation services to help get more quality fire damage leads, water damage leads, and more which will help boost your conversion rates.
Give us a call at (888) 860-7679 for more information about the lead generation services we provide for restoration contractors.