Lead Generation Tips for Disaster Restoration Companies and Contractors
Lead generation for disaster restoration companies and contractors has been a growing trend for years now. The downside is that it grows increasingly competitive along with its popularity; with more opportunities brews more competition.
Despite competing for quality leads, contractors should not be deterred in the process. When done correctly, the leads will come, and you will get many of them.
Here are some important lead generation tips for disaster restoration companies and contractors with limited time and commitment to quality:
Define Your Lead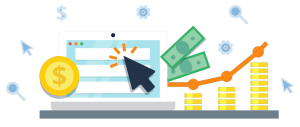 As a professional in your industry, you should have a good idea of your audience. All your marketing materials should cater to them. Identify your competitive advantage, or why they should hire you and not your competition. Also, determine what will make them convert, such as an additional service, inspection, or discount.
After developing your plan, figure out which marketing channels and mediums you will use to attract your target audience. Be sure to use the right terminology to help your audience understand the issue, but not bore or lose them in the details of your services. One of the best lead generation opportunities for disaster restoration companies and contractors is through a professional, optimized website that features your work, services, experience, and more.
Develop a Professional Optimized Website

A contractor's website is a powerful tool that allows them to showcase their work, while at the same time, generating contractor leads. Not to be confused with using fancy WordPress plugins to be flashy, but a professional website will incorporate strong SEO strategies while identifying customer pain points, a proposed solution, and a clear call to action.
A common mistake made by many disaster restoration companies and contractors is failure to gain their customers' trust, resulting in numerous missed opportunities. Before they even think about picking up the phone to call you, they should see the following:
A gallery of your previous work
Google reviews
Certifications
Years of experience
Another common mistake is when contractors ignore their website after it is built. Just as their work experience and company grows, so should their website. Be sure your website is updated with the following:
Current events happening in your industry
Updated photos/videos of recent work
Years of experience
Fixed 404 errors
Updated/fixed links
Tip: Use visuals
As everyone is aware, there is an overwhelming amount of content on the internet today, and there definitely won't be a shortage anytime soon. Users have adapted by scrolling and skimming. Make sure they don't miss the details by creating clear visuals – such as infographics – to keep them interested in your content.
Also, remember not to use too many stock images on your site. Images of your own work give your site an authentic feel to build rapport with potential customers, and they don't have to be taken by a professional.
Claim and Optimize Your GMB Listing
All businesses that serve their customers locally should have a Google My Business (GMB) listing. Any contractor who doesn't have a GMB is missing out on quality contractor leads every day. If you still have yet to claim your GMB listing, here's a Google Support article on how to claim and verify your GMB listing. For contractors with claimed, established listings, keep it relevant, optimized, and updated with each of the following:
Google reviews
Pictures of recent jobs, your team, building, etc.
Website (change to https so your website will be secure)
Phone number
Business categories
Short name for Google reviews
Business description and services
Amenities
Business hours and special hours
Depending on the business category chosen, the available fields will vary. Just be sure to fill them out where possible to provide potential customers with a convenient, seamless way to contact you.
Request and Respond to Customer Reviews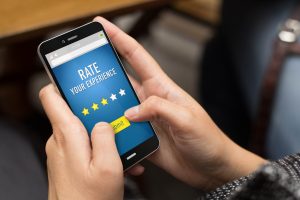 To best manage your online presence, positive customer reviews are crucial. As long as they were satisfied with the work, be sure to ask your customers for reviews on Google, Yelp, Bing, or another directory.
Disaster restoration companies and contractors should also respond to each of their customer reviews as it helps to build trust while growing your reputation and online presence. Even if you get a bad review, you should respond to it. Don't fire back. Instead, humbly apologize for their experience and, if appropriate, request them to call you, and provide a phone number. Here is some additional information on how to respond to negative reviews.
Create and Post a Video on YouTube
Video is one of the most widely consumed forms of content online today. This is one of the best ways to broadcast your business, convince potential customers why they should work with you, and give them a clear call to action. After adding the final touches, post it on your YouTube channel (create a business channel if you haven't done so already), give it a good description, add tags, embed it on your website, and share it on your social media pages. Mobile users will love it.
Work with a SEO Agency
For disaster restoration companies and contractors who feel lost when it comes to digital marketing, or who just don't have time to do it, the best solution is to work with a SEO agency. Professionals who are experienced Google Partners are trustworthy to best market your business and improve your online presence.
Contractors will provide the information on their business, and the SEO professionals will do the rest. While results can take anywhere from 6 months to a year, the initial investment can produce generous amounts of profit for the business.
Effective Lead Generation for Your Contractor Business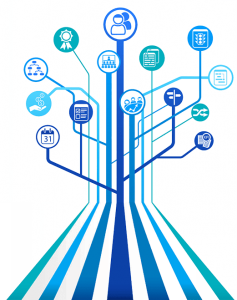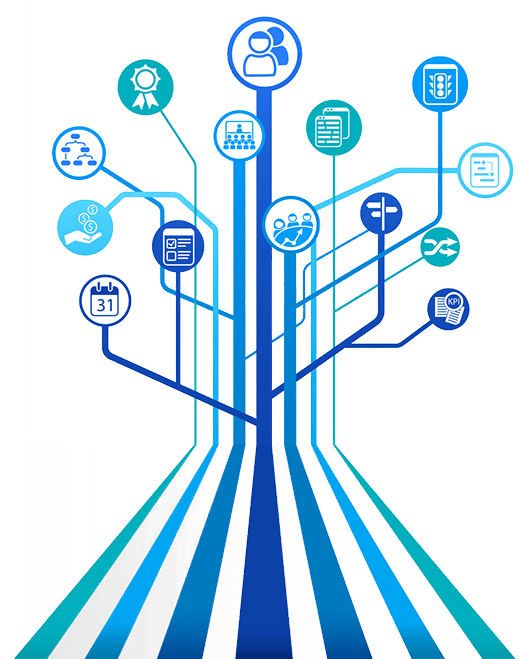 As previously stated, online competition is strong and will only continue to grow over time. Many contractors feel lost as to where to start, or they simply do not have time to learn it.
But working with a lead generation service, such as RestorationMaster, can fix this issue. Disaster restoration companies and contractors who join RestorationMaster will be part of a large, optimized website and provided with a mini website, or microsite, with their own tracking number and information about their business. The main benefit is receiving quality, exclusive contractor leads from potential customers in their area.
Contact Us
For more information on our contractor lead generation services, or to request a free estimate, fill out a registration form, or give us a call at 888-860-7679.