Why Your Digital Marketing Campaign Should be Outsourced to a Professional
By now, many contractors understand the importance of digital marketing and how it can help their business.  The questions that contractors and other businesses face is who should run our digital marketing campaign?  Can we do this ourselves or should we hire a marketing professional?
It is possible for businesses to run their own digital marketing campaigns with some success as it has been done before.  However, for contractors and other businesses to run successful digital marketing campaigns, they typically need to hire additional employees with some level of expertise to do the job.  If you go this route, you may find that to be successful in your digital marketing, you may have to hire more people to devote more time to the digital marketing campaign than you originally thought was needed.
That leaves your business with the option of hiring a digital marketing professional to outsource your marketing campaign.  While some contractors may be hesitant to work with a digital marketing professional, there are actually many benefits, including saving your business time and money while putting this job in the hands of experts.
The following are the main reasons why contractors should outsource their digital marketing.
Save Your Business Time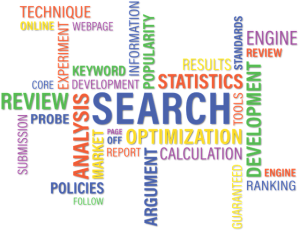 If you choose to handle your digital marketing in-house, you will need to have members of your staff devote their time to implementing and monitoring the campaign.  Digital marketing and SEO is an ongoing effort that involves implementing various strategies including content creation and website optimization, tracking the results, and making adjustments to get the best results.  You cannot simply implement a plan and let it go, so any staff you devote to your digital marketing will have to spend much of their time each day working on the campaign.
When you hire a digital marketing professional to handle your campaign, no one on your staff will have to devote any of their time to marketing.  This will keep your employees free to handle the other aspects of running your business.  For contractors, this means you can have all hands on deck to convert leads, complete the work, and follow up with customers.
Put Your Marketing in the Hands of Professionals
Chances are that most contractors do not have a digital marketing expert on staff which means you will have to hire additional employees to do this in-house.  A digital marketing expert may also demand a higher salary than what a contractor can provide, and it takes more than one person to run a successful digital marketing campaign.
Working with a digital marketing agency puts your campaign in the hands of a team of experienced professionals who can handle every aspect of the campaign.  Agencies employ professionals with specialized skills that include web design, technical and on-page SEO, and content writing.  You can have confidence knowing that there is a team of trained professionals making the right decisions for your campaign.
Grow Your Business Faster
By outsourcing your marketing to a professional agency, your business is free to do what it does best.  While the digital marketing agency helps increase your online presence and lead generation through effective SEO marketing, you can focus on serving these customers and ensuring their satisfaction.  This will help your business grow faster than if you devoted resources to your digital marketing in-house.
Get an Outside Perspective
A digital marketing professional can provide something that an in-house employee cannot, an outside perspective on your digital marketing efforts.  Professionals from digital marketing agencies will not hesitate to tell your business what is and is not working with your current digital marketing as well as their ideas to improve your digital marketing campaign in ways that will benefit your business.
Keep Up with Changes in Digital Marketing
Digital marketing is a field that is constantly changing.  Google algorithms change which causes SEO best practices to change, and new innovations may also change how certain things are done.  If you do your digital marketing in-house, you will need to keep up with the current trends in digital marketing and adjust your marketing campaign accordingly.
SEO experts at a digital marketing agency are already familiar with the best practices and they keep up with the latest trends in online marketing to provide the best possible marketing services.  Agencies that are certified Google Partners will have a thorough understanding of Google's best practices as well as how to respond to any changes Google makes to its algorithm.
Save Your Business Money
As mentioned above, contractors and other businesses would likely have to hire digital marketing professionals to handle their campaign in-house.  It also takes more than one person to run a successful digital marketing campaign so you would likely have to hire 2-3 people to handle this task.  Each person you hire will require a salary, benefits, and vacations covered by your business.  You also face the risk of turnover in your marketing department and you will have to replace employees who leave your company.
When you work with a digital marketing agency, you will most likely spend a flat monthly or yearly fee for their services.  This will ultimately save you money as you will not have to cover the cost of salaries, vacations, and payroll taxes that you would if you hired new employees.
Measure Your ROI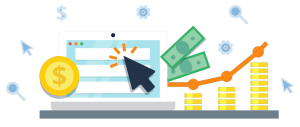 It is very important to measure the success of your digital marketing campaign and track your return on investment (ROI).  Knowing how to measure key metrics will help you make better decisions with your marketing campaign to reach your goals and maximize your ROI.
Digital marketing experts can identify and measure your key metrics to track the success and ROI of your campaign.  If these professionals notice areas of weakness that are hurting your bottom line, they will bring this to your attention and discuss ideas to help improve your marketing campaign.
Digital Marketing Agencies Have an Incentive to Produce Results
A professional digital marketing agency understands that you can cancel at any time if you are not satisfied with the results of your marketing campaign.  Therefore, these professionals have an incentive to provide you with the best possible services as the success of your marketing campaign benefits them as well.
Work with the Best Talent Available
The best professionals in the field of digital marketing spend years understanding the trends of the field and the best practices when it comes to web design, SEO, and content creation.  When you work with a reputable digital marketing agency, you can trust that they have the talent to boost your online marketing campaign and increase your lead generation and ROI.
Online Marketing and Lead Generation from RestorationMaster
Working with a reputable digital marketing professional will save your company time and money while ensuring that your marketing campaign is in the hands of SEO experts who understand how to implement the industry's best practices and stay up to date on the latest in online marketing.  This professional relationship will help grow your business as you can devote 100 percent of your in-house resources to serving your customers.
If you are a contractor that wants to improve your digital marketing outreach and increase your lead generation, our professionals at RestorationMaster can help.  We provide effective digital marketing services that help contractors generate more quality leads which will increase your sales and revenue.  We can help contractors generate water damage, fire damage, and mold damage leads.
Contact RestorationMaster at (888) 860-7679 to learn more about our digital marketing and lead generation services.