What's Right for Your Digital Marketing: Multiple Vendors or One Partner?
Effective online marketing requires a multi-faceted approach.  A solid digital marketing plan generally includes a good website designed with SEO principles, ongoing optimization of the website, and management of local listings and social media accounts.  This means that businesses that want to increase their web presence and generate more online leads must have a strong, well optimized website and promote it through additional channels like social media.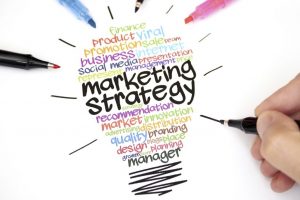 Professional contractors are often busy responding to leads and handling jobs which prevents them from devoting in-house resources to their online marketing.  This leads many contractors to work with a digital marketing company to handle their online marketing and help generate leads.  However, because effective digital marketing requires expertise in web design, SEO, and social media management, many contractors may wonder if it is best to work with multiple marketing vendors or one that can handle every aspect of your digital marketing campaign.
In this guide, we will discuss how working with multiple vendors, or one full-service digital marketing agency can affect different aspects of your online marketing campaign.  This information can help contractors decide the best approach to take when it comes to working with digital marketing professionals.
How Many Marketing Vendors and Tools do Businesses Use?
It is common for businesses and professional contractors to work with professionals to help their online marketing campaigns.  According to data from a report done by the Winterberry Group, a staggering 91 percent of businesses work with five or more digital marketing professionals and marketing tools.  Yet at the same time, 61 percent of businesses believe that more seamless integration of their online marketing efforts would produce better results.
It is clear that most businesses are comfortable with the idea of working with multiple vendors to cover every aspect of their digital marketing campaign.  However, the desire for better integration of their marketing efforts will not be fulfilled by working with multiple vendors.  Working with one full-service digital marketing agency is beneficial because it allows for a more integrated, holistic approach to increasing your online presence, managing your brand, and improving results.
Multiple Vendors vs One Digital Marketing Agency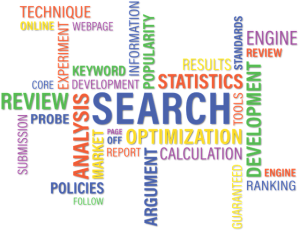 It is normal for businesses to consider whether they should work with multiple vendors or one digital marketing agency to cover their online marketing needs.  In this section, we will discuss how each option can affect certain aspects of your marketing campaign.
Efficiency of Operation
Multiple vendors: Working with multiple vendors can be advantageous in getting your marketing campaign in motion as they begin implementing strategies at the same time. However, you have to be in constant communication with all vendors involved to ensure that their efforts are coordinated and that the progress can be tracked.
One agency: When working with one digital marketing agency, you only have one point of contact. This makes managing your campaign easier and helps promote consistency in your marketing efforts.
The advantage to working with multiple professionals is that you can work with people that specialize in various areas of digital marketing.  However, this approach will be less cost effective and more time consuming.  A full-service digital marketing agency should have the expertise to manage all facets of your digital marketing campaign.
Marketing Costs
Multiple vendors: When businesses hire multiple marketing professionals, they tend to spend less for each professional to make their costs more affordable. This means the different specialists they hire may not be the best in their areas.
One agency: When working with one agency, you will pay one professional which will lower your overall costs. Full-service agencies can also share costs and resources which will further save money and improve the efficiency of your marketing efforts.
You can help better manage your costs and your marketing campaign by working with one digital marketing agency instead of paying multiple agencies for a less cohesive campaign.
Integration and Data Sharing
Multiple vendors: Working with multiple vendors gives you more options when it comes to using various strategies and tools, but the challenge is integrating the different strategies. Integrating different technologies and data becomes even more difficult when each vendor uses their own systems that are not compatible with each other.  It is also difficult to get consistent reporting when the data is coming from multiple sources.
One agency: A reputable digital marketing agency can offer your business multiple services that involve different technologies all within their platform and system. This means the data will come from one source and you will be able to view it all in one place.  The streamlined technology and data collection makes it easier to access your data and analyze it across the board.
Working with multiple vendors gives you more choice in technologies and solutions, but this will come at a higher cost with less cohesion.  A single digital marketing agency can offer the use of multiple technologies that are compatible and work together to streamline the user experience and simplify the tracking and sharing of data.
Brand Consistency
Multiple vendors: An important element of a good digital marketing campaign is strong, consistent branding across all of your channels. When working with multiple professionals, you have to consistently communicate the details of your branding to ensure that it is consistent in everything that is done.
One agency: It is easier to keep your branding and message consistent when working with one digital marketing professional. The professional will make sure your branding and message align across every channel they manage.
Working with multiple vendors requires constant management and communication to ensure that your branding is consistent.  One vendor is easier to manage and will ensure consistent branding.
Reliability of the Vendor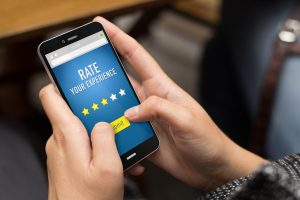 Regardless of how many marketing professionals you work with, it is important to hire reliable professionals that can be trusted to bring you sustained success.  Before hiring a digital marketing agency, you should answer the following questions:
Are they considered an authority within their field?
Have they proven they can deliver results for similar businesses over an extended period of time?
Do they have the personnel and the resources to provide innovative digital marketing and keep up with the latest trends?
You are likely to form a more sustainable and beneficial relationship with a digital marketing agency that can answer yes to these questions.  However, you still need to consider additional factors regarding sustainability when deciding whether to work with multiple vendors or one agency.
Multiple vendors: Among highly specialized agencies, there are well-established agencies that have proven themselves reliable and there are also a lot of startups and VC-backed companies that are not as reliable. You need to be careful to choose reputable specialists to work with.
One agency: Typically, full-service digital marketing agencies have proven that they can provide results with their methods and sustain good relationships with their clients. These agencies also tend to be larger than specialized vendors which means they are more financially stable to survive through different economic cycles.
When choosing which digital marketing agencies and specialists to work with, you need to research your options to determine who is the most financially stable and reliable to deliver the results you desire over a longer period of time.
Digital Marketing and Lead Generation from RestorationMaster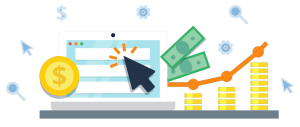 While working with multiple marketing vendors has some advantages, there are more benefits to working with a single digital marketing agency.  With one agency, you can establish a thorough understanding of your branding, message, and goals and ensure seamless integration of your marketing strategies.  Working with one agency is also more cost-effective will save your business time and effort as well.
At RestorationMaster, we are a one-stop digital marketing agency that helps contractors improve their online presence and generate quality leads.  We can build and optimize micro-sites to help attract relevant search traffic and generate leads that will help boost your conversion rates and ROI.  We also track the results and give you easy access to the data so you can gauge the success of your campaign.
If you are a restoration contractor that wants exclusive water damage leads, fire damage leads, or mold leads in your service area, call RestorationMaster at (888) 860-7679.