How to Improve Your Lead Conversion Rate
A good website can help a business in many ways including better online presence, growing customer base, and generating more leads.
Establishing a good web presence is a great start for any business to improve the familiarity of your brand among consumers and get more people to visit your website. Increasing website traffic is beneficial and it usually results in more leads as web visitors inquire about your products or services. But it doesn't mean much if the leads you are getting don't convert into sales.
To boost your lead conversion rates, you have to do a little more than lure visitors to your website. Increasing traffic and leads shows that you have people interested in your brand and services, but the challenge is to convert them into a customer. Restoration contractors have to prove that they can be trusted to respond to leads 24/7 and provide professional services in a timely manner.
In this guide, we will discuss the steps a business can take to generate more leads with a high possibility of converting, and how to respond to quality leads to help boost your conversion rates.
Lead Generation Process for Quality Leads
In order to boost your lead conversion rate, you first need to generate quality leads. Taking the following steps will help you create a process for generating quality leads that are more likely to turn into conversions.
Write Quality Content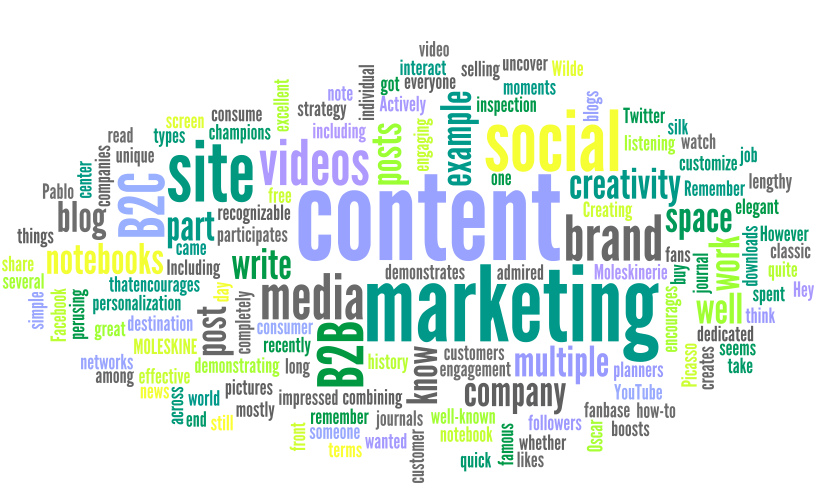 It is impossible to understate the benefit of having quality content on your website. Well-written, informative content that provides value to your website visitors is ranked higher by Google which will help drive more traffic to your website. You can also develop trust among potential customers with excellent content about your credentials and the products or services you offer. Engaging content that builds trust will help increase leads and make them more likely to convert.
Improve SEO Strategy
Your website will not do your business much good if it is not found by potential customers. It is important to implement an SEO strategy or improve your current strategy to boost your rankings and get more traffic.
You can help improve the rankings of your website in the Google search results pages by optimizing the page titles, URL, page headers, and content of your website with your main keywords. If you are not familiar enough with SEO to do this yourself, you can work with SEO experts or lead generation companies to manage the SEO of your website.
Build Well Designed Landing Pages
The landing pages of your website are the pages your visitors are most likely to land on first, whether it is your home page or a page you have linked to in an ad or social media post.
Since this is the first page of your website visitors are likely to see, you need to put some thought into the design. Create a visually appealing design that incorporates videos and images without making the design overwhelming. Also include call-to-action buttons to make it easier for visitors to turn into a lead.
Be Active on Social Media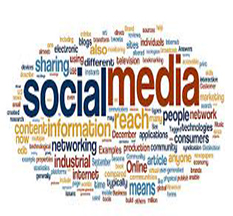 With the high social media engagement among average consumers, they are likely to come across your business on social media platforms. This makes it important for businesses to not only have a presence on social media, but to actively post and engage with potential customers. Social media platforms are a great place to share links to your website, especially to your thoughtfully designed landing pages, to help generate more leads.
Run an Email Marketing Campaign
Email marketing is one of the oldest forms of online marketing and it is still effective as it has been proven to continue to generate leads at a good rate. With an email marketing campaign, you can reach your target audience directly with updates about your business, promotions, and other information they may find valuable. Make sure your email templates have an appealing design and always include links back to your website as well as a call-to-action.
How to Convert Your Leads
Now that you have taken the time to create and implement a lead generation process that has increased your number of leads, you can focus on converting those leads. The following are steps you can take to help increase your conversion rates.
Know Your Target Audience
It is very important for businesses to identify and understand their target audience. This means knowing the demographics of your target audience such as age and gender, where they are located, and their socioeconomic status. By understanding and targeting the audience that is most likely to be interested in or benefit from your products and services, you increase the likelihood that leads from this audience will be converted into sales.
Separate Quality Leads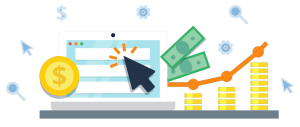 Not all leads that your business generates are what would be considered quality leads. Put a process in place in which you separate quality leads that are worth pursuing from other leads that are not worth a follow up.
Start with defining what a quality lead looks like for your company. This will help your sales team separate the good leads from the bad more efficiently. Once you have separated the good leads, contact them to convert the lead into a sale. If you do not separate the good leads and instead pursue every lead, you will end up wasting a lot of time on bad leads and lose some good leads as a result.
Follow Up with Quality Leads Immediately
As soon as you identify a quality lead, follow up right away to convert the lead. The more time it takes you to establish contact with a lead, the more time they have to turn to one of your competitors. When you contact a potential customer, make sure you answer all of their questions and concerns. Showing your commitment to your customer's satisfaction will help convert your leads into customers.
After a lead has converted into a customer, you can continue to follow up with them in various ways. The follow up could be a phone call to ask about their experience with your product or service or a follow up email to keep them informed about your offerings. These follow ups will show your customers that you care about their experience with your business.
Reorganize Your Sales Team
It may help to divide your sales team into two divisions to efficiently pursue new leads and follow up with existing customers. This way you will always have someone available to respond to new leads right away and ensure that you are constantly keeping contact with current customers.
Get Customer Testimonials and Reviews
Customer reviews and testimonials are highly influential as consumers are more likely to trust a business with positive reviews. Encourage customers who have a good experience with your business to submit a testimonial or review and feature these reviews prominently on your website and social media channels where they will be seen by potential customers.
Lead Generation with RestorationMaster
Quality lead generation starts with a good online presence to increase brand awareness and engage with your target audience. Once you start generating leads, it is your company's responsibility to quickly identify the quality leads and take action to convert these leads into a sale. While many businesses have no problem following up with good leads, they may struggle with generating quality leads in the first place.

RestorationMaster is a lead generation company that helps generate quality leads for businesses in the disaster restoration industry. Through our lead generation services, we help businesses increase their online presence to drive more traffic and generate quality leads. Your business will experience an increase in quality restoration leads and all you have to do is follow up with these leads and convert them into a sale.
Submit a contact form or give us a call at (888) 846-1992 to learn more about our lead generation services for restoration contractors.