How to Convert your Disaster Restoration Leads into Jobs
Marketing for your disaster restoration company can be a challenge.  Any time someone needs a professional for disaster restoration services, you are competing directly with other restoration contractors to win the job.  Securing a good restoration job starts with generating good leads, but these leads are ultimately for nothing if you cannot convert and turn these leads into good jobs.
Generating leads is not the main issue when it comes to conversion rates.  Many restoration contractors can generate a good number of leads and a high percentage of these leads are typically quality leads.  The cost of generating these leads is often not an issue either.  The biggest challenge when it comes to leads for restoration contractors is following up with a good lead and converting it into a booked job.
Leads Require Fast Follow Up
As soon as a lead appears via a form submission, email, or phone call, the clock starts ticking on your window to convert. Remember, the person who reached out to your business is likely looking at other businesses too and you could miss out on the job without proper follow up.
Around 50 to 60 percent of total leads are likely to convert.  The conversion rate is lower for web form submissions which convert at a 10 to 20 percent rate.  However, immediate follow up can help boost these rates as those called back within five minutes of inquiring are 21 times more likely to convert and book a service with you than if you were to call them after 30 minutes has passed.  You also need to follow up quickly because around 50 percent of those looking for restoration services will book with the first contractor that calls them back.
The problem is that many disaster restoration businesses are not prepared to follow up on leads so quickly.  Contractors may be too busy with current jobs and may not have enough employees in the office to handle incoming leads.  They also may not be aware of an incoming lead right away, especially from website form submissions.  When someone submits a request for a service via an online form, an email notification is sent to the office.  If someone is watching that email account, they can respond quickly, but a web form submission typically doesn't get a response until 30 minutes to an hour later.  By this point, you might have missed the window.
Increasing Conversion Rates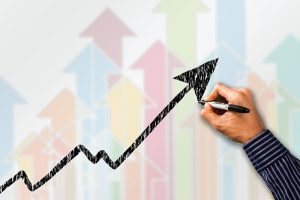 If your restoration business is getting a good number of leads but not converting at a high enough rate, you need to find a way to follow up with leads faster.  Following up within the first 5 minutes gives you the greatest chance of turning that lead into a job.
You can try the following to improve your conversion rates:
Be attentive with emails: If you get a decent amount of leads from website form submissions, make sure you have someone always watching the email profile that gets the notifications. Following up quickly gives you the best chance at converting the lead.  To do this, make sure an employee in the office has the inbox open at all times so they can follow up immediately.
Be responsive to phone calls: Leads via phone calls are the best kind of leads because they put you in direct contact with the customer. Make sure your office staff knows to answer all phone calls right away because they can convert the lead right then and there.  It is inevitable that some phone calls will be missed.  Make sure you have a voicemail set up to catch missed calls and respond to these calls as quickly as possible.
Hire more office employees: One of the reasons contractors may have a hard time following up leads quickly is because there are not enough employees in the office to answer every phone call and website form submission. If your business has the means, you could consider hiring another office employee to help out.  If you are not in a position to hire a new office employee, you can try having some of your restoration employees work the office on slower days. Another option is to have a call answering service.
Marketing Automation Software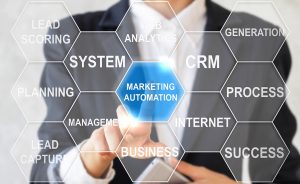 If your business simply does not have the resources to hire more employees or have enough in the office to follow up quickly on leads, you can use marketing automation software to help.  This type of software will follow up with a lead automatically and in several different ways.
When a normal website form is submitted, it will send an automatic email to the person who submitted it and to your company's website. A smart form collects the contact name, phone number, and email to respond automatically via a call or text.  When using marketing automation the first to do is replace the form on your website with a smart form.
When a person submits a lead through your smart form, the following can happen:
An email is sent right away that gives the customer an option to schedule an appointment.
One minute after submission, the customer gets an automated call with a pre-recorded voice message giving a number to call or text your company.
Two minutes after submission, the customer will get a text message with an option to schedule an appointment.
Three minutes after submission, your office will get a call from the marketing automation tool that gives you the option to connect with the potential customer automatically.
The tool will continue to follow up with the potential customer over the next day or two and it will stop with the follow ups once your office has made contact with the lead.

Using marketing automation software will ensure that your leads are followed up quickly and this software has been known to triple conversion rates.  If you are not sure how to use or implement marketing automation software, you can work with a digital marketing or lead generation professional to help.
Restoration Lead Generation from RestorationMaster
RestorationMaster provides lead generation services for restoration contractors to help generate more quality leads.  We can also help you implement marketing automation software to help ensure that you follow up quickly with water damage leads and fire damage leads and close the job.
To learn more about how RestorationMaster can help, give us a call at (888) 860-7679.