Boost Your Water Damage Leads with These Tips
Every business that sells a product or service devotes time and resources to lead generation to get quality leads and boost sales.  However, the disaster restoration industry is different.  Unlike many other products and services, people are only looking for restoration services, such as water damage restoration, when there is an emergency.  No one plans for water damage to occur, and the situation could be an emergency depending on the extent of the damage.  To generate quality water damage leads, your business must be easily found the minute someone needs water damage restoration services.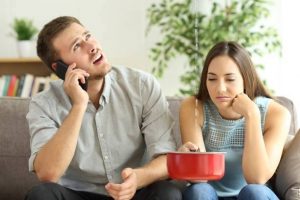 When homeowners or business owners are faced with a water damage emergency on their property, they do not have much time to find a professional for help.  This means that your business must be the first restoration provider they find, or you will likely lose the job to a competitor.  In order to effectively generate quality water damage leads, you must market your business so that it is easy to find in an emergency, and easy for customers to recall your brand when they are in need of your services.
Disaster restoration providers must engage in marketing tactics that increase their visibility in the communities they serve and build their brand so that it is easy to recognize and recall.  In this guide, we will cover the most effective online marketing tactics for restoration providers to generate quality water damage leads.  If your business could use come additional help with lead generation, RestorationMaster works with disaster restoration contractors to generate water damage leads.
Local Networking and Marketing
When a water damage emergency occurs, people do not have time to shop around for a restoration contractor.  They need someone in their home to remove the water and restore the damage immediately.  Referrals from organizations and other businesses are an effective way for restoration contractors to position themselves to get these leads when someone within the community they serve is in need.
The following networking and marketing tips will help your business improve local awareness and trust in your brand so that people call YOU when faced with water damage.
B2B Referrals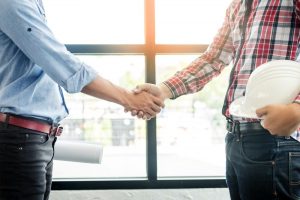 A business referral from an insurance company or emergency relief organization can be very convincing for someone who needs restoration services.  Businesses do not take referrals lightly because the quality of the business they refer people to will also reflect on them.  To get business referrals from other trusted local businesses, you need to build professional relationships with them and show that you are a reputable business.
The following will help you get more B2B referrals in your area:
Find businesses to build relationships: Start by assessing the local business environment and identify the businesses that make the most sense for you to build relationships with. You should target local businesses that are leaders in their markets and have earned the trust of consumers.
Build your brand: Building your brand is important to establish trust among potential customers and other businesses. You are more likely to get referrals from businesses if you establish your brand.
Face to face connections: Business relationships are not built from a distance, people like face-to-face meetings that result in more personal relationships. You can meet more local business owners in person by joining community or trade organizations.
Local Advertising
As mentioned above, you are more likely to generate water damage leads within your service area if your business is the first name people think of when they experience water damage.  This makes it important to market your business in your local area so that you become a recognizable name.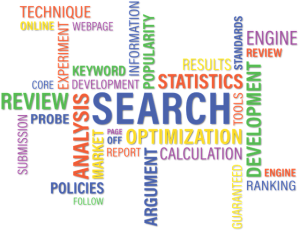 These tips will help you with your local advertising:
Advertise on TV and radio: Putting your name in local TV and radio commercials is a great way to get your business name in the heads of those in your area. People tend to remember the names of businesses they hear from TV and radio commercials which will make them more likely to remember your business when they have water damage on their property.
Improve visibility: Make sure your logo and branding are visible throughout the local areas that you serve. One of the easiest ways to do this is to put vehicle wraps on your fleet vehicles that include your branding and phone number.
Engage with potential customers: It can greatly benefit your restoration business if you can build some sort of relationship with potential customers before they need your services. Online engagement through social media and blog posts is a great way to build a connection with potential customers.  Maintaining your business relationships with other local businesses will also help.
Local SEO: Being found in online searches within your service area is crucial to reaching customers in their time of need. Engage in local SEO strategies such as maintaining a well optimized website and managing your local Google My Business (GMB) listing.  You can also work with a professional like RestorationMaster to help generate leads with proven local SEO tactics.
Get Involved with Your Local Community
Consumers are more likely to trust brands that provide excellent services if they are also active within their community.  Doing good for the community in which you serve will help you establish a positive reputation and put your brand in the minds of more people.
You can get involved with your local community in the following ways:
Join community organizations: Joining local organizations with other businesses such as a rotary club will allow you to be more active in the community while networking with local businesses. These organizations will sometimes put on events and hold fundraisers for the community.
Support your community: Providing support for local charities and support services will help you build your reputation and make your brand more visible and recognizable.
Establish your Brand
Engaging with local businesses, potential customers, and community organizations are all great ways to become a recognizable force in your community.  However, at the end of the day, it is your brand that people will remember most.  When engaging in the aforementioned activities, having a strong brand is of enormous benefit.
Make sure you consider the following to build your brand in your local community:
Identify target audience: Start by identifying your target audience. As a restoration contractor, you should focus on targeting homeowners and business owners who may experience water damage on their property.
Identify your competitors: You should be aware of your direct competitors in your local area and pay attention to what they are doing to attract customers.
Stand out: Nothing makes your business stand out more than a strong brand with a unique personality. Put some thought into how to build and present your brand in a way that will help your business stand out from your competition and attract more customers.
Consistent branding: Your branding, including your colors and logo, must be consistent across all forms of media. You should feature the same colors and logo on vehicles wraps, signage, advertisements, business cards, and any other marketing materials.  The consistency of branding will make your brand more recognizable to the point where people won't have to read an entire advertisement to recognize that it is coming from your business.
Targeted Advertising and Online Marketing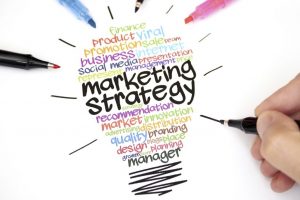 At the beginning of this article, we discussed that to get good water damage leads, your business must be easy to recall and easy to find.  The local networking and marketing tips in the previous section will help make your brand easy to recall, and it is with good targeted online marketing that you will make your brand easy to find.
For the last several years, the internet has been the dominant advertising media as most people start their search for a product or service online.  This means that it is more important than ever before for your business to invest in targeted online marketing to reach your target audience within your service areas.  With effective online marketing and advertising, you can help ensure that your business is the first one found when someone goes online looking for emergency water damage restoration.
Paid Online Advertising
Paid online ads give you the ability to create ads that target specific demographics within a specific service area.  You will be able to control exactly where your advertising dollars go for a better return on investment (ROI).
You should consider paid ads on the following platforms:
Facebook: Facebook is the social media network with the highest number of users and many people use Facebook to keep up with events in their local communities and their favorite brands. Facebook ads can be used to target people of a certain demographic within your service areas to generate leads.  This will also increase your brand visibility and get more followers on Facebook who will also see your regular posts.
Google: There are several paid advertisement options from Google including pay-per-click (PPC) ads and paid placement on search engine results pages (SERPs). Paid Google ads can help make your business the first one people see when they search for water damage restoration which can quickly generate leads.
Reviews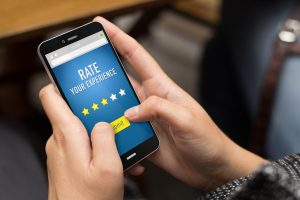 Getting good reviews can be very beneficial for your online marketing as many people will read the reviews of a business before deciding to work with them.  You should encourage your current customers to leave reviews on Google and Yelp.  When potential customers see positive reviews for your business, they are sure to convert into a lead much faster.
Local SEO
We touched on local SEO in the previous section as it is important for building a solid online presence in your local area.  Many Google searches are geographically based which makes it important to optimize your website for your service areas as well as your main keywords.  Targeting your service area specifically makes you more likely to be found because you are not competing with similar businesses worldwide for rankings, and when local customers find you first, they are likely to convert into a lead.
Restoration Lead Generation Services from RestorationMaster
Water damage restoration is an emergency services which means that restoration contractors must engage in preemptive marketing strategies to generate water damage leads from those in need of this service.  By establishing an easy to recognize and recall brand and ensuring that your business is highly visible in your service area, you can increase your water damage leads.

If your business could use some help boosting your water damage leads, our professionals at RestorationMaster can help.  We provide lead generation services for disaster restoration contractors through highly optimized web pages and micro-sites on restorationmasterfinder.com.  The pages we build for restoration contractors have high visibility within their service areas which help generate quality, relevant leads.
To learn more about our lead generation services, submit a contact form or call us at (888) 860-7679.