(402) 973-3858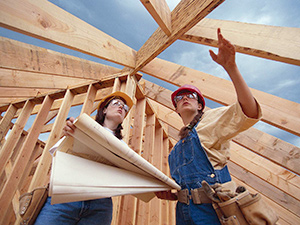 When a natural disaster such as a storm, accident, flood or fire strikes, it leaves in its wake a great deal of destruction. If your home or commercial building's structure has been heavily affected by a natural disaster, it may be uninhabitable which can disrupt your life and cause a great deal of inconvenience to your family. If you are the owner of a commercial building that's been structurally damaged, you may have to shut-down your business until you bring things back on track again. This is why you need to hire reconstruction services without delay.
RestorationMaster provides quick and efficient reconstruction services for homes and businesses in Fremont, NE. We have the expertise, knowledge, and the experience to stabilize and reconstruct your home or building if it has suffered any structural damage.
Reconstruction Fremont, NE
We recognize the inconvenience you are going through and understand that your priority is to get your home or a building fixed without delay. This is why we make it our priority to provide prompt and customized services. When you call us with your request, our expert technicians will come over to your property immediately and assess the damage.
Based on our findings, we will create a comprehensive reconstruction plan to ensure your property gets repaired within the shortest possible time. We have highly skilled crew members who plan and manage every step of this process and the entire project will be overseen by an experienced project manager. You can approach the project manager with your questions or to discuss the details of the work.
We provide a range of reconstruction services including:
Comprehensive general contracting
Permits and licensing
Consultation and designing
Full-scale remodels
Carpentry, customized woodwork and framing
Roof replacements and repair
Architectural reporting & blueprinting
Customized window treatments
Wallpapering
Carpeting & flooring
Plumbing & electrical jobs
Painting and staining
Smoke sealing
Emergency Response
Don't hesitate to contact us if you have noticed any structural damage to your home or commercial property in Fremont, NE. We are available 24/7 and will answer your call promptly. For all your construction needs, call Service Master of Fremont at (402) 973-3858.
---
Related Reconstruction and Restoration Services
Restoration and Construction Services Omaha, NE
Reconstruction Company Elkhorn, NE