Blood is the most common bodily fluid; there's between 1.2 and 1.5 gallons in the average human, according to LiveScience.com. It's also the most common bodily fluid found in accident and death scenes and must be treated like a biohazard. If not handled properly, it can spread bacteria, infections and diseases to both those doing cleanup and others around them. That's why it's important to call the experts at
Aftermath Services
to do
blood cleanup
job from the scene of accidents, injuries or crimes in the
Detroit, MI
area. We've been in the business since 1996 and know how to safely clean, deodorize and sanitize your home.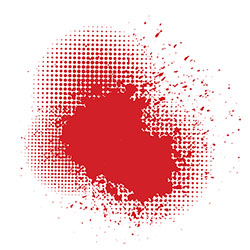 We remove the blood and use a powerful bio wash to scour the area. Our 3 step process decontaminates, sanitizes, and deodorizes so it's safe to return. Heavily stained items like curtains and furnishings are removed from the scene to be salvaged or disposed of, depending on the extent of the damage. We provide expert blood cleanup services for situations such as:
Crime Scenes
Death Cleaning
Homicide Cleaning
Suicide Cleaning
Trauma Scene Cleaning
Biohazard Cleanup
Hoarding Cleaning
Bio Recovery Services
Our blood cleaning process includes:
Blood, tissues, and other bodily fluids are eradicated from the scene to prevent the spread of diseases and infections.
Odors are removed using powerful deodorizers not available to the general public.
Proper Disposal. We transport blood and other bodily fluids using approved containers.
Safe Procedures. Our cleaning products and methods are in compliance with all state and federal laws.
Continuous Monitoring. Our quality control and communications procedures ensure that we follow all federal, state and local regulations at all times so we can completely focus on the job.
Insurance Assistance. We'll work with your insurance company and law enforcement to file claims in a timely manner.
Confidential Family Assistance and Support. We'll put family and friends in contact with trained professionals who will help them work through their emotions and deal with those first difficult days.
Cleaning up blood is dangerous to both your physical and emotional health. There are so many details that only family and friends can manage after a tragedy; leave the cleanup to the professionals at Aftermath Services. We're available 24 hours a day, 7 days a week in the Detroit, MI area. Call us at (888) 696-7999 to clean and restore things so you won't have to deal with it.