(888) 696-7999
Finding the scene of a death is traumatic enough, but if the body has been unattended for a few days, or a violent crime occurred, the scene can be grisly and hazardous, not to mention full of potential evidence. That's why it's vital to call 911 first, then the professionals at Aftermath Services. We provide professional death cleanup services, safely clean, disinfect and restore the scene, without compromising a possible criminal investigation in the Detroit, MI and surrounding area.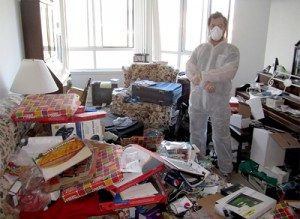 When there has been an unattended death (the deceased was alone, and not discovered for days or weeks), the body can decompose quickly, which leaves the scene looking horrific and smelling worse. Aftermath Services has the cleaning products and equipment to handle this, as well as these cleanup services:
Bio Cleaning
Suicide Cleanup
Trauma Scene Cleanup
If the death is the result of a criminal act, the scene must be treated even more carefully. Even the smallest item can be valuable evidence. Aftermath Services technicians are highly trained to cooperate fully with law enforcement to get the job done without compromising the investigation or contaminating evidence. We arrive in discreet, unmarked vehicles to protect privacy. We do a full assessment as soon as we arrive on-site to develop comprehensive plans of action and communication to keep clients informed.
Our death cleanup services include:
Personal protective equipment;
Removal of contaminated furnishings, flooring, and wall coverings;
Scouring the scene to remove stains;
Preventing infection from biohazardous materials by using commercial grade cleansers;
Odor removal using commercial grade deodorizers;
Proper transportation and disposal of biohazard materials at a licensed facility;
Assistance with insurance claims.
Aftermath Services can help the healing process begin by removing the signs of a death scene and restoring it. We can help with emotional restoration by connecting family and friends with trained counselors who will help them deal with the tragedy. If you or a loved one is in this situation, call the professionals at Aftermath Services at (888) 696-7999. We're here when you need us.
---
Related Death Cleanup Services:
---
Recent Reviews
---
Review by Patricia B., Edison, NJ
Aftermath Cleanup
Rating

"Thank you for making our lives easier at a very difficult time. You were compassionate and professional. We appreciate your hard work."
---
Review by Nicole H., Punxsutawney, PA
Aftermath Cleanup
Rating

"Following an unbelievable tragedy, I was met by a compassionate on site supervisor, who proceeded to assume responsibility for which I was unprepared and unable emotionally to handle. Was notified about every step of process being taken, and all was done in a professional manner. Matt still keeps in touch concerning the repairs and our emotional state. Through this horrible tragedy, I felt comforted by his professional manner and felt that I had also made a friend. I would highly recommend Aftermath."
---
Review by Karen V., PA
Aftermath Cleanup
Rating

"I was so comforted by this team.... Jennifer was so soft spoken & Kind & compassionate. Kris & Justin & Jennifer were all more than what we could have prayed for in this situation. Thank you."
---
See All Reviews