(888) 696-7999
If there has been an injury, accident, or death resulting in biohazardous materials like blood and bodily fluids in your home, you can't clean it yourself with paper towels and residential cleansers. Those materials can be dangerous, and cleansers available to the public aren't designed to remove them. That's why it's important to call the experts at Aftermath Services to safely clean and restore the area. Aftermath Services is one of the most trusted names in biohazard cleaning in Detroit, and our technicians are both highly trained and highly sensitive to the delicate nature of this kind of work.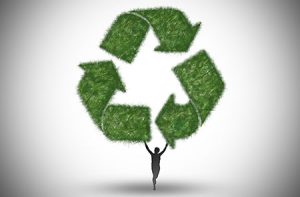 Our professionals have the training and experience to provide bio recovery services in a wide variety of scenarios. Chances are, whatever has happened, we've already seen it. We can effectively remove blood, tissue, bodily fluids and other hazardous materials from your home by bio washing, sanitizing and deodorizing. We'll remove any objects that were unaffected, including furniture and floor coverings, so we can do a more effective and through job of cleaning the affected area.
Our bio recovery services include:
Trauma Scene Cleanup
Suicide Cleanup
Hoarding Cleanup
Aftermath Services uses proven cleaning methods that are both safe and effective to remove biohazardous materials from your home. Our technicians have completed blood borne pathogen (BBP) training so they can safely remove hazardous materials. Our bio recovery procedure includes:
Effective Cleaning Procedures. Our procedures comply with all local, state and federal laws.
Use of Personal Protection Equipment.
Cooperation with law enforcement officers. If a crime has been committed, we won't do anything that will compromise the investigation.
Removal of biohazardous materials. All biohazardous materials are removed in approved containers to a licensed facility for legal disposal.
Insurance help. We'll work with your insurance company on your claim.
Respect and protection of your privacy. This is no one's business but your own.
Sometimes loved ones call us because of a tragedy. When that happens, we'll put them in contact with trained professionals who will help them not only with the first difficult days, but the days to come too.
If you are in need of bio recovery services in the Detroit, MI area, call the professionals at Aftermath Services at (888) 696-7999. We're standing by 24/7 when you need us.
---
Related Bio Recovery Services:
---
Recent Reviews
---
Review by Patricia B., Edison, NJ
Aftermath Cleanup
Rating

"Thank you for making our lives easier at a very difficult time. You were compassionate and professional. We appreciate your hard work."
---
Review by Nicole H., Punxsutawney, PA
Aftermath Cleanup
Rating

"Following an unbelievable tragedy, I was met by a compassionate on site supervisor, who proceeded to assume responsibility for which I was unprepared and unable emotionally to handle. Was notified about every step of process being taken, and all was done in a professional manner. Matt still keeps in touch concerning the repairs and our emotional state. Through this horrible tragedy, I felt comforted by his professional manner and felt that I had also made a friend. I would highly recommend Aftermath."
---
Review by Karen V., PA
Aftermath Cleanup
Rating

"I was so comforted by this team.... Jennifer was so soft spoken & Kind & compassionate. Kris & Justin & Jennifer were all more than what we could have prayed for in this situation. Thank you."
---
See All Reviews