(888) 696-7999
According to the FBI, a violent crime occurs every 25.3 seconds in the United States and the aftermath is both dangerous and upsetting to bystanders. If not handled properly, bodily fluids can spread infection and disease, and can contaminate and/or compromise a criminal investigation. Aftermath Services provides expert crime scene cleaning and restoration using the industry's top methods and supplies.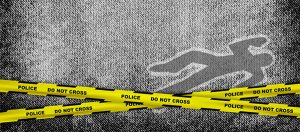 We are a nationally renowned crime scene cleaning service provider and our technicians are trained in the latest methods to clean and restore crime scenes and protect valuable evidence and prevent cross-contamination. We fully cooperate with law enforcement to clean the area while they work. Family and friends of the victim have enough emotional stress; they don't need the added burden of cleanup.
Our highly trained, compassionate professionals are standing by 24/7 to respond to any tragedies in the Detroit, MI area. As soon as we receive your call, we'll dispatch a team to the site to begin the process. We use state of the art cleaning equipment, personal protective equipment, and powerful decontaminants to completely remove biohazards like blood, tissue and other fluids to clean the site and make it safe for your return. These must be properly disposed of; they can't just be thrown in the trash.
Our crime scene cleaning process includes:
All dangerous materials such as blood, tissues, and bodily fluids are removed and the site is decontaminated.
Odor removal. Our powerful deodorizers remove any lingering smells from the crime scene.
Proper disposal. We safely transport all biohazard materials to a licensed facility that disposes of it in a safe manner.
Insurance assistance. We'll coordinate with your insurance company on claims.
Family assistance and support. Family and friends of the victim need help too, and we can help guide them to resources such as counseling.
Certified technicians. Our technicians are specially trained in crime scene cleanup, in compliance with local, state and federal regulations.
Continuous monitoring. Our communications and quality control plans help us finish the job in a timely and effective manner, and set us apart in the industry.
For almost 20 years, Aftermath Services has been one of the most trusted names in the crime scene cleanup industry nationwide. If a violent crime has taken place on your property, call the professionals at Aftermath Services at (888) 696-7999. We're available 24/7 with a team ready when the worst happens.
---
Recent Reviews
---
Review by Patricia B., Edison, NJ
Aftermath Cleanup
Rating

"Thank you for making our lives easier at a very difficult time. You were compassionate and professional. We appreciate your hard work."
---
Review by Nicole H., Punxsutawney, PA
Aftermath Cleanup
Rating

"Following an unbelievable tragedy, I was met by a compassionate on site supervisor, who proceeded to assume responsibility for which I was unprepared and unable emotionally to handle. Was notified about every step of process being taken, and all was done in a professional manner. Matt still keeps in touch concerning the repairs and our emotional state. Through this horrible tragedy, I felt comforted by his professional manner and felt that I had also made a friend. I would highly recommend Aftermath."
---
Review by Karen V., PA
Aftermath Cleanup
Rating

"I was so comforted by this team.... Jennifer was so soft spoken & Kind & compassionate. Kris & Justin & Jennifer were all more than what we could have prayed for in this situation. Thank you."
---
See All Reviews