In a perfect world, we would never have to worry about experiencing tragedy. The reality is, violent crimes happen every day. According to an FBI report, a violent crime occurs every 25.3 seconds in the U.S. If you encounter a violent crime on your property, call Aftermath Services for immediate help. We offer emergency crime scene cleanup services for the Memphis, TN area 24/7/365.
We understand that dealing with the aftermath of a crime or accidental death can be overwhelming and frightening. Our compassionate and professional restoration experts provide cleaning for homes, businesses, schools and other commercial properties affected by violent crimes. We use only top-of-the-line bio-remediation chemical processes to clean, disinfect and restore damaged areas resulting from trauma, blood, and other bodily fluids.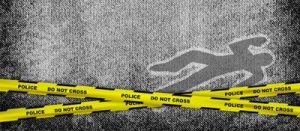 With over 69 locations nationwide, Aftermath Services provides professional, compassionate crime scene cleanup services to families, employers and communities after traumatic events such as:
The task of cleaning up blood and other potentially infectious materials at a crime scene can cause major health and safety risks if not handled properly. Our expert cleanup technicians fully cooperate with law enforcement to protect valuable evidence and prevent cross-contamination.
Once a crime scene is processed through law enforcement and we get your call, an Aftermath Services cleanup team is immediately sent out to the crime scene. At the site, the team uses top-of-the-line equipment and wears special protective gear to begin the cleanup process. Powerful, specially formulated cleaning agents and decontaminants are used to completely clean, sanitize and deodorize the crime scene. After that, all biohazard materials are sent to a licensed facility where they are properly disposed. We work quickly and efficiently to clean, decontaminate and deodorize crime scenes and other messes caused by trauma or death. Our work will not only be thorough, but discreet as well. We will clean up whatever the traumatic incident left behind.
Here are some other reasons why Aftermath Services is considered America's premier crime cleanup service:
Insurance Assistance – We work with adjusters and carriers to process and resolve claims quickly.
Family Support – We provide resources such as counseling for families and friends of the victim.
Certified Technicians – All of our field employees are trained rigorously on a standardized set of best practices, proprietary cleaning methods, and safety compliance.
As a locally owned business in Detroit, Aftermath Services strives to provide compassionate crime scene clean up and repair services for the homes and businesses in our community. We are committed to protecting your health and wellbeing by eliminating the presence of blood borne pathogens, bodily fluids, and other biohazards left behind at a crime scene.
For more than a decade, Aftermath Services has proudly assisted families and businesses across the Detroit Metro area recover and restore their properties after traumatic events. When you're grieving the loss of a loved one, the last thing you want to think about is the condition of your property. Leave the burden to Aftermath Services. Our dedicated, experienced technicians will quickly, discreetly make your home or business safe and livable again. That way, you can stop reliving the moment and focus on what's important – you and your family. If you live in the Memphis, TN area and need help, call Aftermath Services at (888) 696-7999 today.
---
Related Crime Scene Cleanup Services:
---
Recent Reviews
---
Review by Patricia B., Edison, NJ
Aftermath Cleanup
Rating

"Thank you for making our lives easier at a very difficult time. You were compassionate and professional. We appreciate your hard work."
---
Review by Nicole H., Punxsutawney, PA
Aftermath Cleanup
Rating

"Following an unbelievable tragedy, I was met by a compassionate on site supervisor, who proceeded to assume responsibility for which I was unprepared and unable emotionally to handle. Was notified about every step of process being taken, and all was done in a professional manner. Matt still keeps in touch concerning the repairs and our emotional state. Through this horrible tragedy, I felt comforted by his professional manner and felt that I had also made a friend. I would highly recommend Aftermath."
---
Review by Karen V., PA
Aftermath Cleanup
Rating

"I was so comforted by this team.... Jennifer was so soft spoken & Kind & compassionate. Kris & Justin & Jennifer were all more than what we could have prayed for in this situation. Thank you."
---
See All Reviews